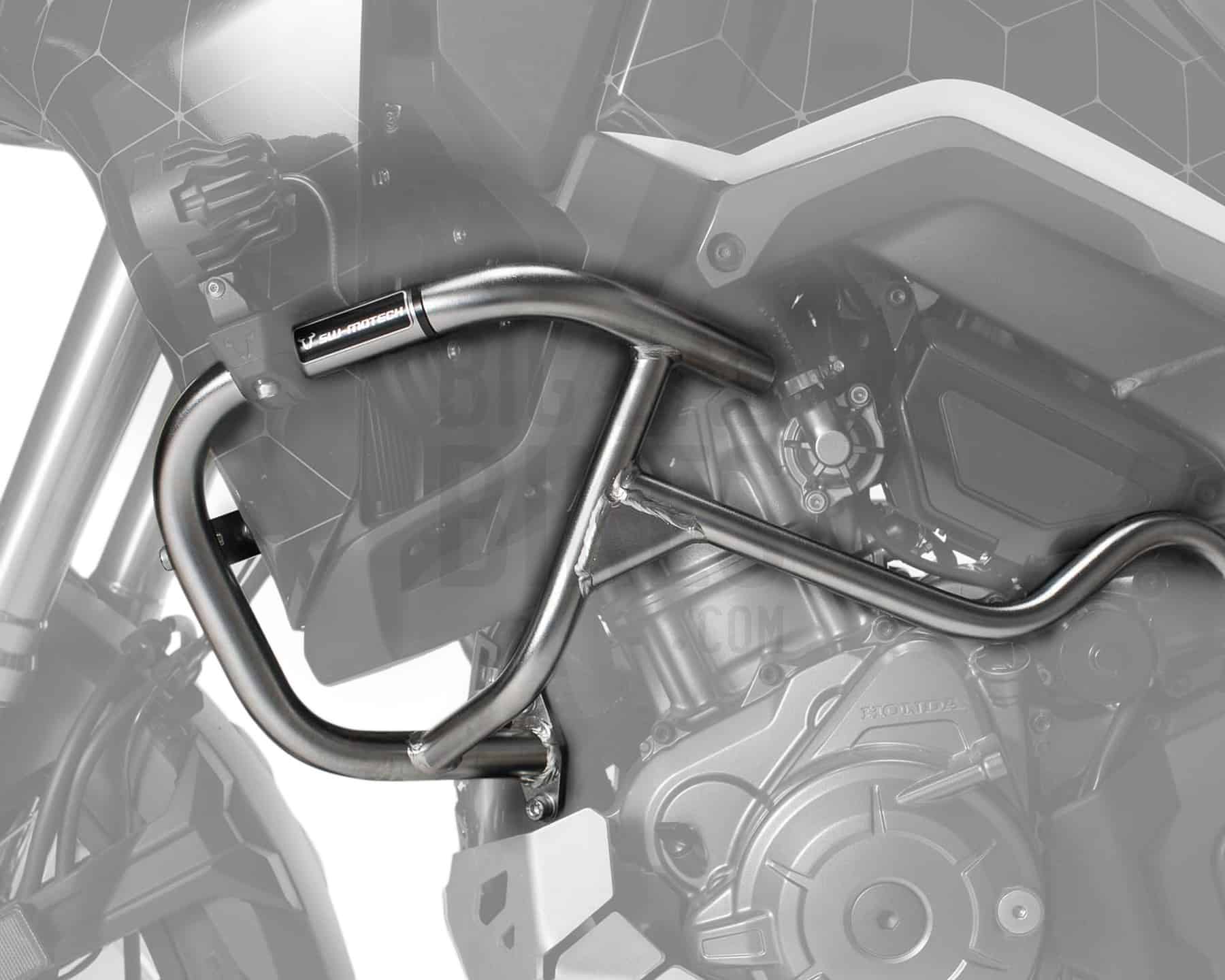 SW-Motech Crashbars for Honda Africa Twin – Stainless Steel
Reliable protection for your Honda!
SW-Motech
Product Description
SW Motech brings you Crashbars for the Honda Africa Twin. This sturdy crash bar sports a pipe diameter of 22 and 27mm and offers reliable protection for fuel tank, fairing and other motorcycle components. The metal frame has been tailored to the bike model and is mounted to existing anchor points on the motorcycle frame. This supplies a high degree of stability, in addition, the crash bar can be installed without drilling or welding. The crashbars have been designed to allow for easy access to the oil filter, tool box & battery. When used along with the engine guard, it provides an unbeatable protection package for the Africa Twin. The crashbars have been made from high grade stainless steel, making sure there will be no corrosion
Highlights
Sturdy frame connection taking advantage of existing anchor points
Pipe diameter of 22 mm and 27 mm
Stainless Steel
Easy mounting without drilling or welding
Product Specification
Colour: Stainless Steel
Material: Stainless Steel
What's in the box?
2 crash bars
Mounting material
Mounting instructions