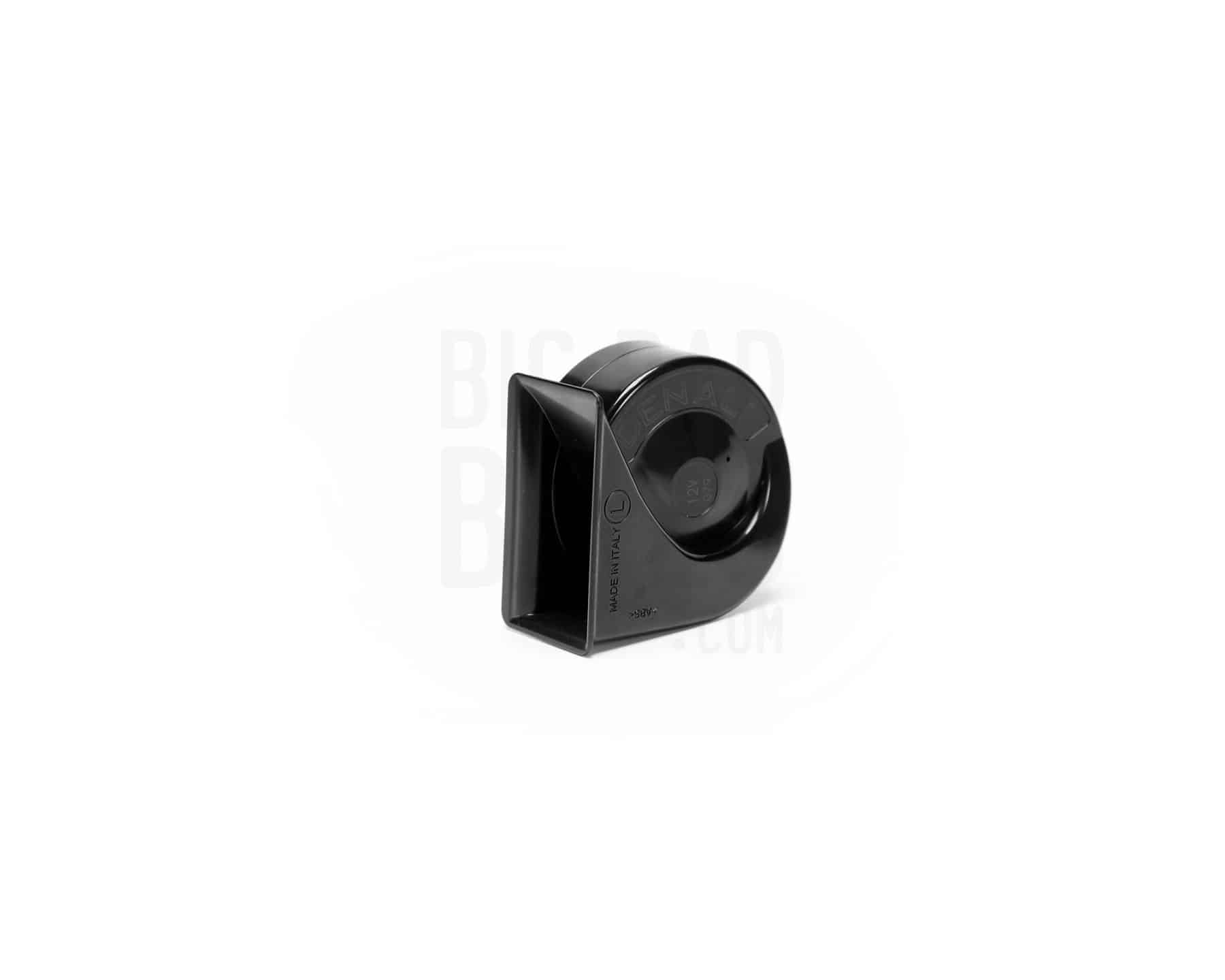 Denali Soundbomb Mini
A quick and easy upgrade to your stock horn!
Denali
Product Description
Denali brings you the Soundbomb Mini Electromagnetic Horn. Producing 113db, this horn provides a significant upgrade from your stock horn. Designed as a plug and play product, this horn requires no additional wiring or mounting, as long as the stock horn has the blade style electrical connectors. 
Highlights
Single low tone horn 113db
Rugged construction
Plug and play solution
Additional Information / Product Reviews
Source: Kooli Rides YouTube channel
Product Specifications 
Sound Output: 113 db
Power Draw: 5 amp
Dimensions: 83 x 86 x 64 mm
What's in the box?
Denali Soundbomb Mini x 1
Mounting Hardware
Mounting Instructions
Compatibility Warning 
Please note: If the original horn does not have blade-style electrical connections, the original horn connector needs to be removed and replaced with female spade connectors in order to connect to the Soundbomb Mini