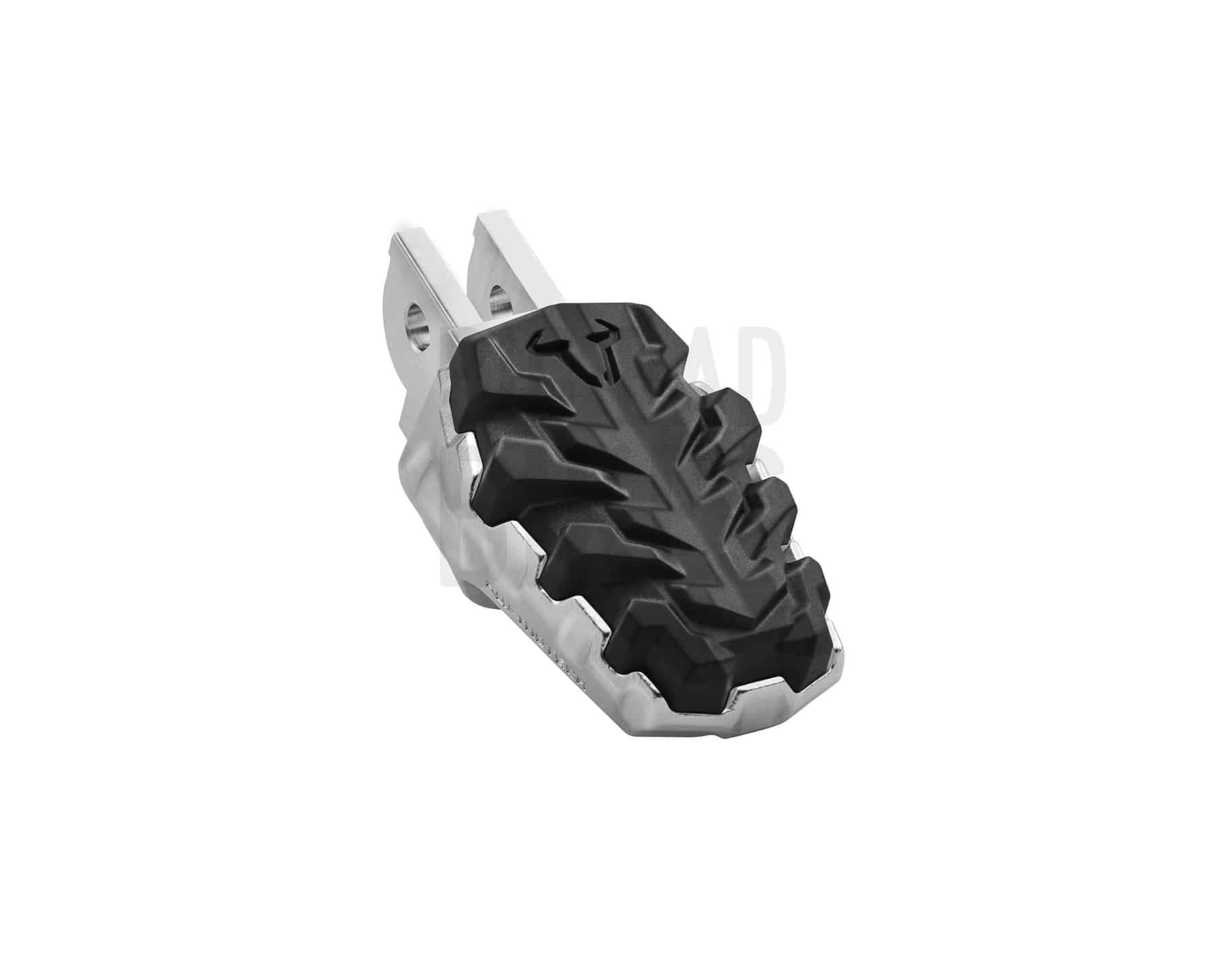 SW-Motech EVO Footrest Kit for Suzuki V-Strom 650 XT
On & Off Road Touring Footrest Kit for your Suzuki V-Strom 650 XT
SW-Motech
Product Description
The new EVO footrest enhances stability, comfort and traction under a variety of conditions. Pivotable, teethed elements offer 36 possible settings. Individual adjustment for height, position and angle guarantee best ergonomics possible.
Highlights
36 position settings (front, back, down, angle)
Removable rubber insert with increased surface area (50 x 80 mm) for more support and comfort
Electropolished and corrosion resistant cast stainless steel
Product Specifications
Dimensions : 50mm x 80 mm
Material : Cast Stainless Steel
What's in the box?
Footrests with link – 2
Mounting material
Mounting instruction