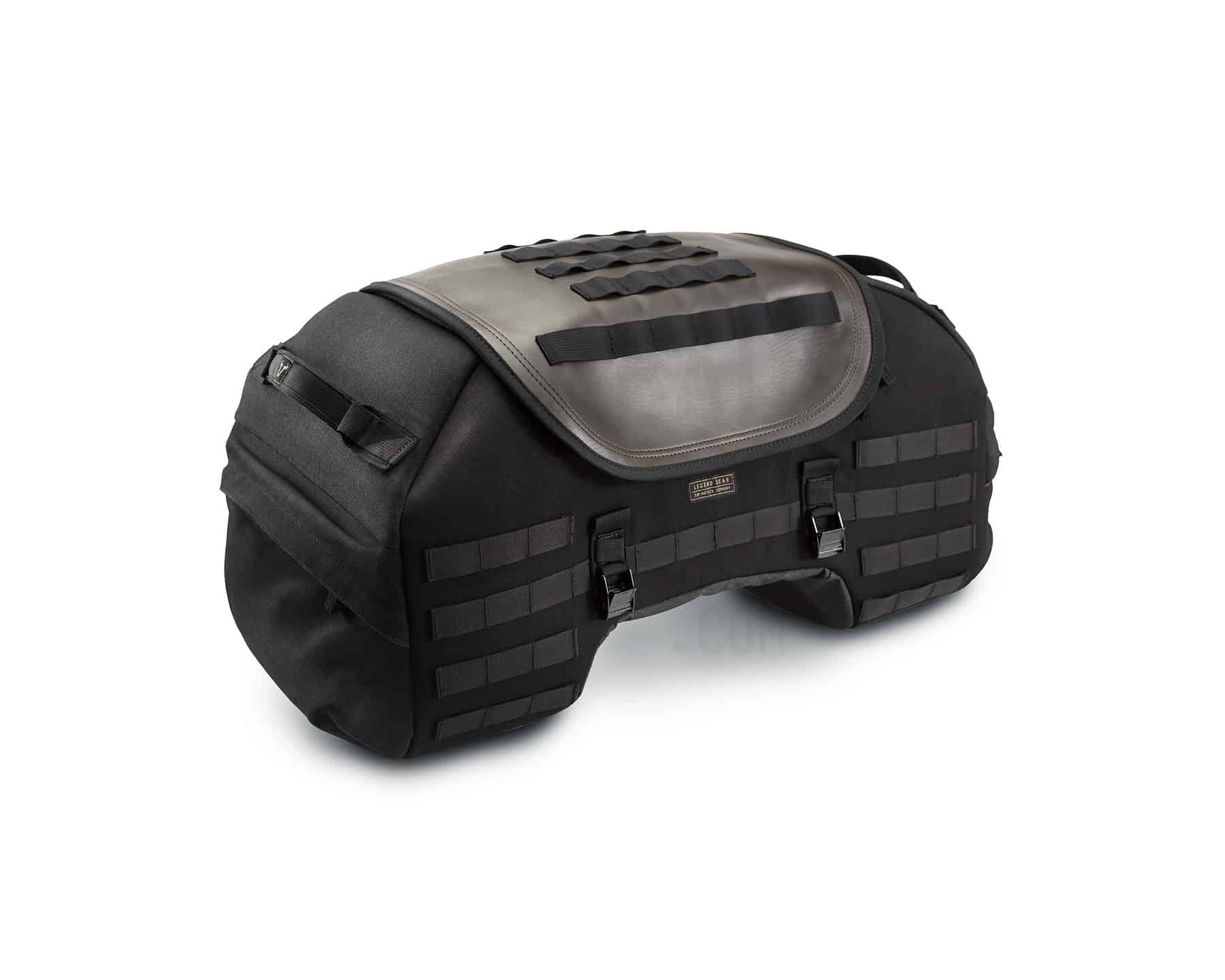 SW-Motech 48L Legend Gear Tailbag
Retro tail bags from SW Motech's latest Legend Gear series
SW-Motech
Product Description
SW Motech Legend Gear brings you the Legend Gear Tail Bag LR2. This bag is designed with a vintage look, using water resistant coated canvas and synthetic leather and is perfect for your roadster or scrambler styled bike. This bag is designed to strap on to any seat using a 4-point mounting system. This bag offers good rain protection, with the water resistant outer shell, roll top closure and the inner drybag liner thats provided. It provides you with 48L of storage capacity. It has molle webbing on the outer surface, allowing for other Legend Gear series accessories to be attached on to it. With the optional Legend Gear Shoulder strap it can also be converted into a shoulder bag.
Highlights
Water resistant coated cotton and synthetic leather outer
Inner drybag liner
Classic look and feel
Molle webbing for attaching other accessories
Additional Information / Product Reviews
Source : SW Motech
Source : SW Motech
Product Specifications 
Capacity : 48L
Material : Coated Cotton & Synthetic Leather
What's in the box?
1 Legend Gear Tail Bag LR2
1 waterproof inner bag
4 straps
2 license plate straps
Compatibility Warning
We recommend to impregnate the cotton textile surface of the product in regular intervals or after intensive cleaning with a commercial wax impregnation