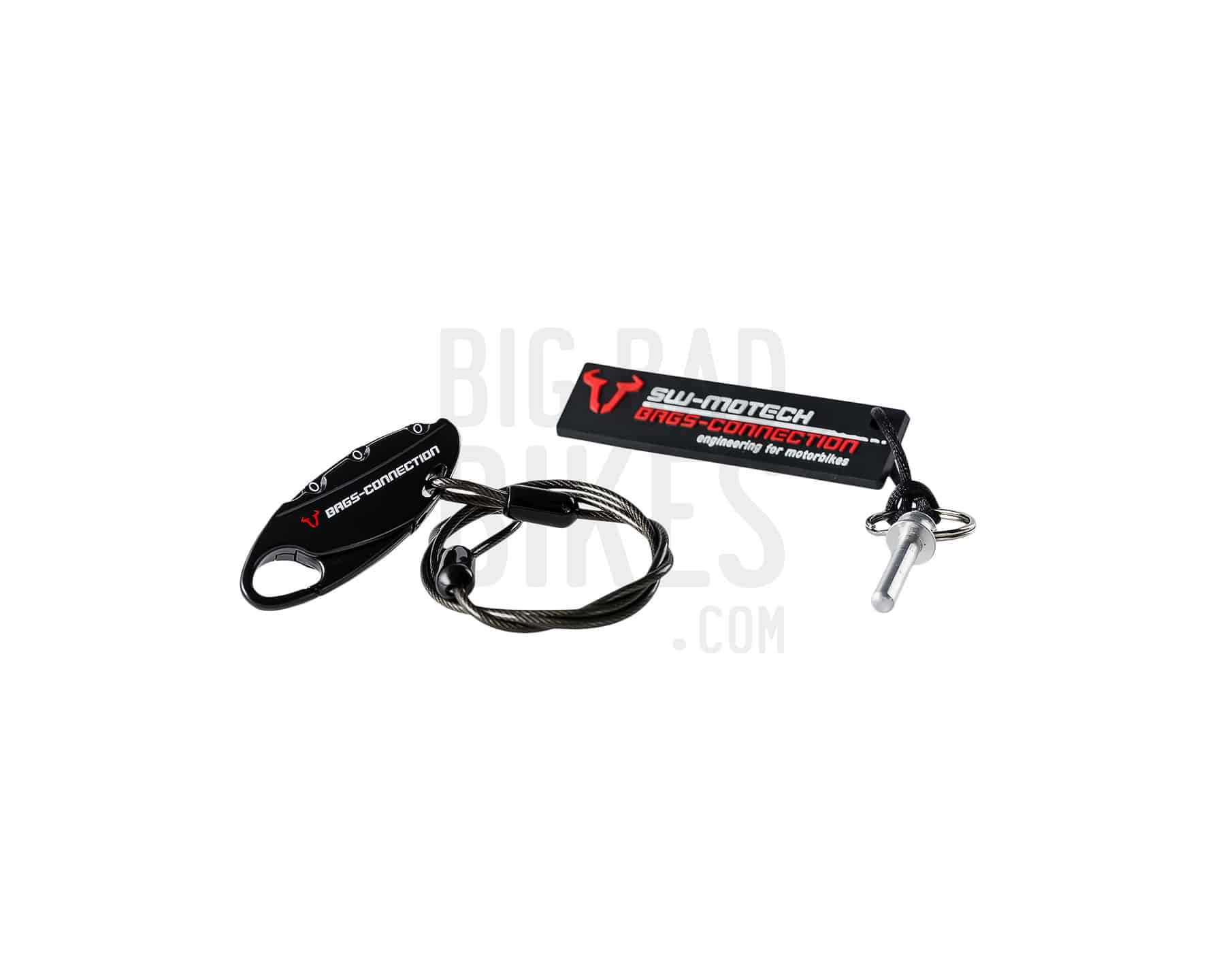 SW-Motech Anti Theft Device for Quick Lock PRO / EVO Tanks Bags
Secure your EVO Tank bag with this dual protection system!
SW-Motech
Product Description
This anti-theft kit offers a dual protection system: a security pin prevents the removal of the tank bag from the inside, and the included cable lock secures the tank bag from the outside.
Highlights
To protect the EVO tank bag against theft
Attached on the inside of the tank bag, preventing the tank bag from coming loose from the tank ring.
What's in the Box
1 x Security pin
1 x Cable lock for motorcycle luggage