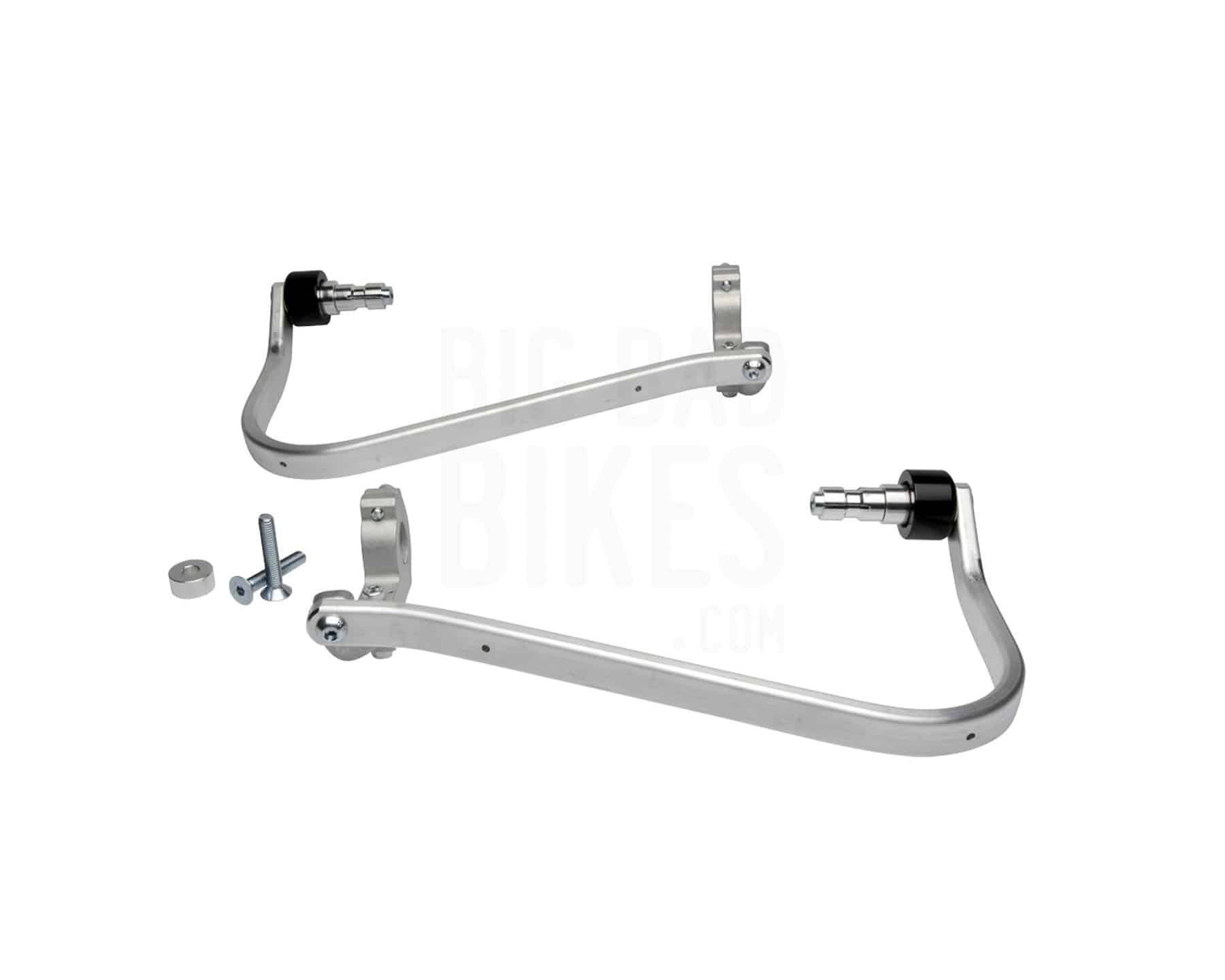 Barkbusters Handguard Mount for RE Himalayan & Bajaj Dominar
Barkbusters Bike Specific 2-point Handguard Mounting kit, the ultimate protection for your controls and hands!
Barkbusters
Product Description
Barkbusters brings you the RE Himalayan Handguard Mount. This mount has been designed specifically for the RE Himalayan, and features a single aluminium back bone that is securely mounted at two ends – the bar ends and just inside the controls – providing you with all the protection you could ever need! The mounts can be used by themselves to offer purely physical protection, or they can be paired with any of the Barkbusters range of guards to add weather protection as well. 
The windscreen will need to be set at the most upright position in order to reduce interference, between the guards and the windscreen, to a minimum at full steering lock
This same kit can also be fitted on the Bajaj Dominar!
For RE Himalayan Sleet – This same mount will work, but you would need an additional M6 bolt for the bar end. This is not included in the kit currently.
Product Specifications 
Material : Aluminium
What's in the box?
Aluminium Handguards
Mounting Materials
Mounting Instructions
Compatibility Warning
This product consists of mounts ONLY! The guard needs to be purchased separately. Filter for Barkbusters and see what guards are available 
For RE Himalayan – The windscreen will need to be set at the most upright position in order to reduce interference, between the guards and the windscreen, to a minimum at full steering lock