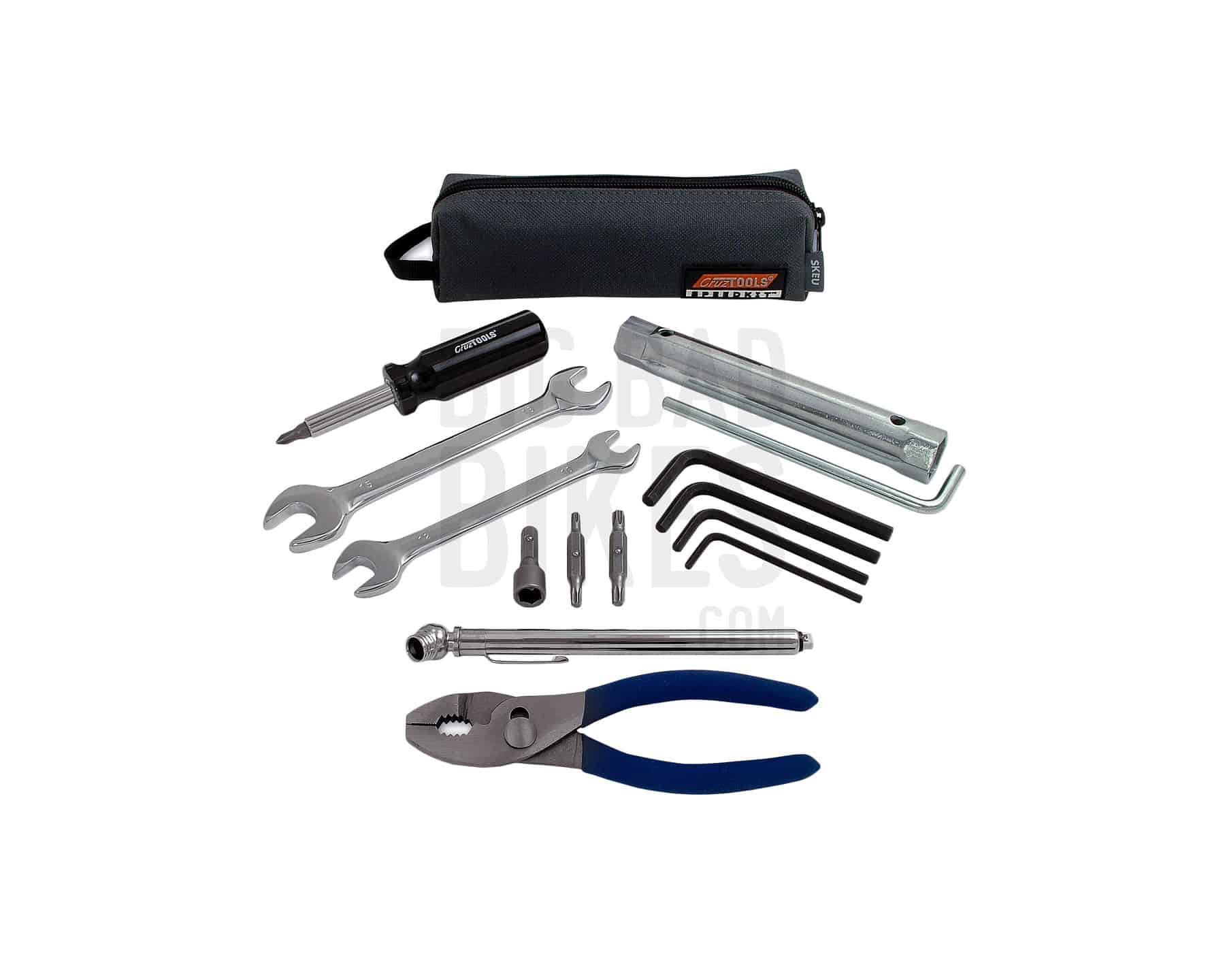 CruzTOOLS SpeedKit for BMW / Ducati
A simple upgrade to your BMW / Ducati stock toolkit!
CruzTOOLS
Product Description
CruzTOOLS brings you the SPEEDKIT EU for BMW & Ducati motorcycles. This kit is specially designed to match European metric size standards and will fit into most OEM tool cavities. It provides all the quality and capability you will need on the road and off. The tools come packed in a compact polyester zip up pouch which weighs only 0.7kg and measures 180x50x50 mm, so it will fit just about anywhere!
The kit contains:
Wrench Set – 10, 12, 13, 15mm
Allen/Hex keys – 3mm, 4mm, 5mm, 6mm
Star keys – T20, T25, T27, T30
5-in-1 Screwdriver (2 slotted, 2 Philips, 1 nut driver)
Spark Plug Socket 5/8 (16mm), 18mm
Nut Drivers – 8mm
Slip-joint pliers
Tire pressure gauge
Highlights
Ultra-compact tool kit for European motorcycles
Lightweight – 0.7kg
Durable zip up polyester pouch, fits under most seats
What's in the box
Wrench Set – 10, 12, 13, 15mm
Allen/Hex keys – 3mm, 4mm, 5mm, 6mm
Star keys – T20, T25, T27, T30
5-in-1 Screwdriver (2 slotted, 2 Philips, 1 nut driver)
Spark Plug Socket 5/8 (16mm), 18mm
Nut Drivers – 8mm
Slip-joint pliers
Tire pressure gauge
Zip-up Polyester Pouch