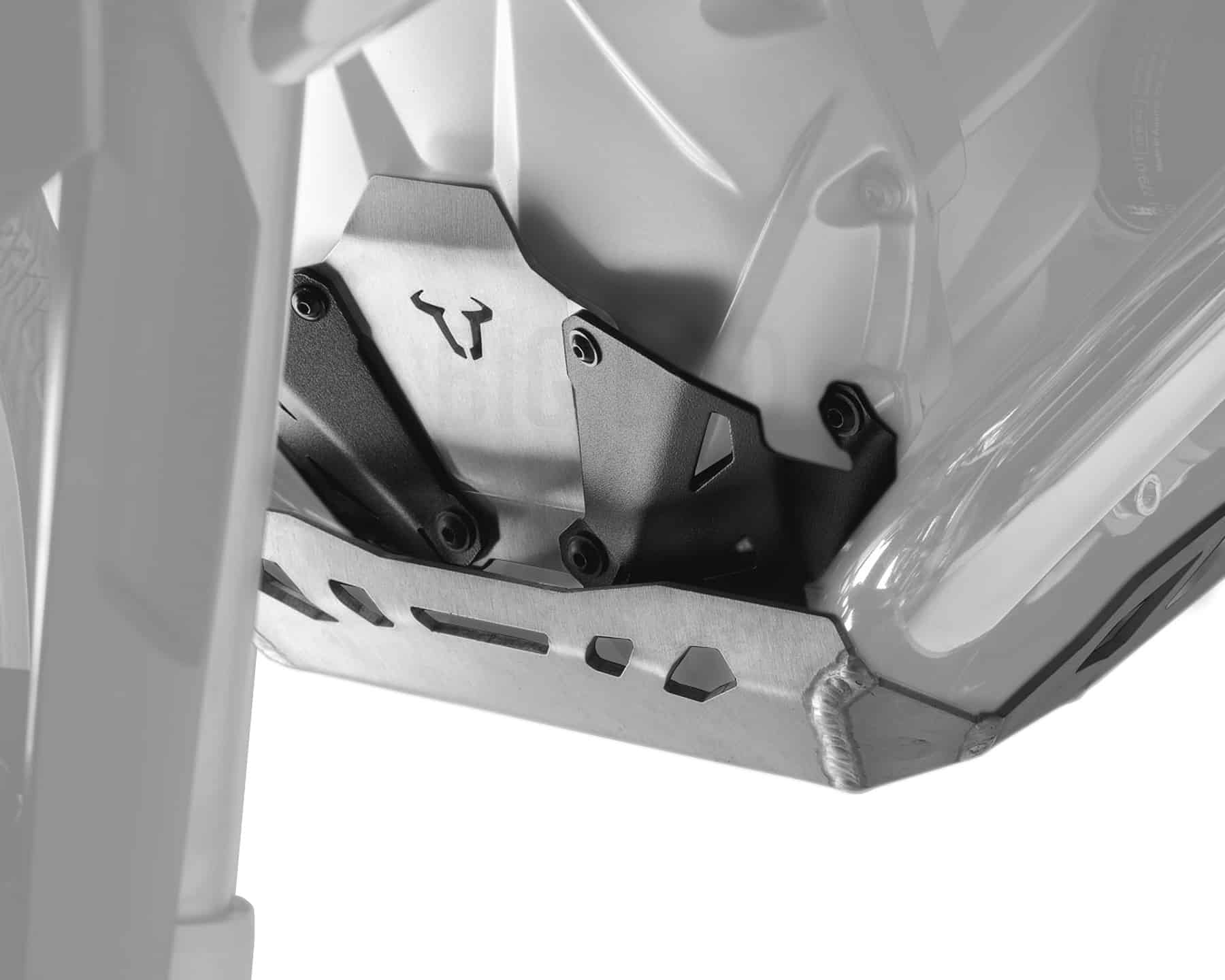 SW-Motech Sump Guard Extension for BMW R1200GS/GSA / R1250GS/GSA
Protect the exposed front block of your engine with this sump guard extension.
SW-Motech
Product Description
SW Motech brings you motor protection extension front made of 3-piece protection made of 3 mm thick aluminum in black / brushed aluminum, it extends the sump guard over the front of the engine block up to 130 mm and protects it especially against stone chips, the guard can be mounted alone or in addition to the SW-Motech motor protection.
What's in the box?
Sump guard extension front
Mounting material
Fitting instructions