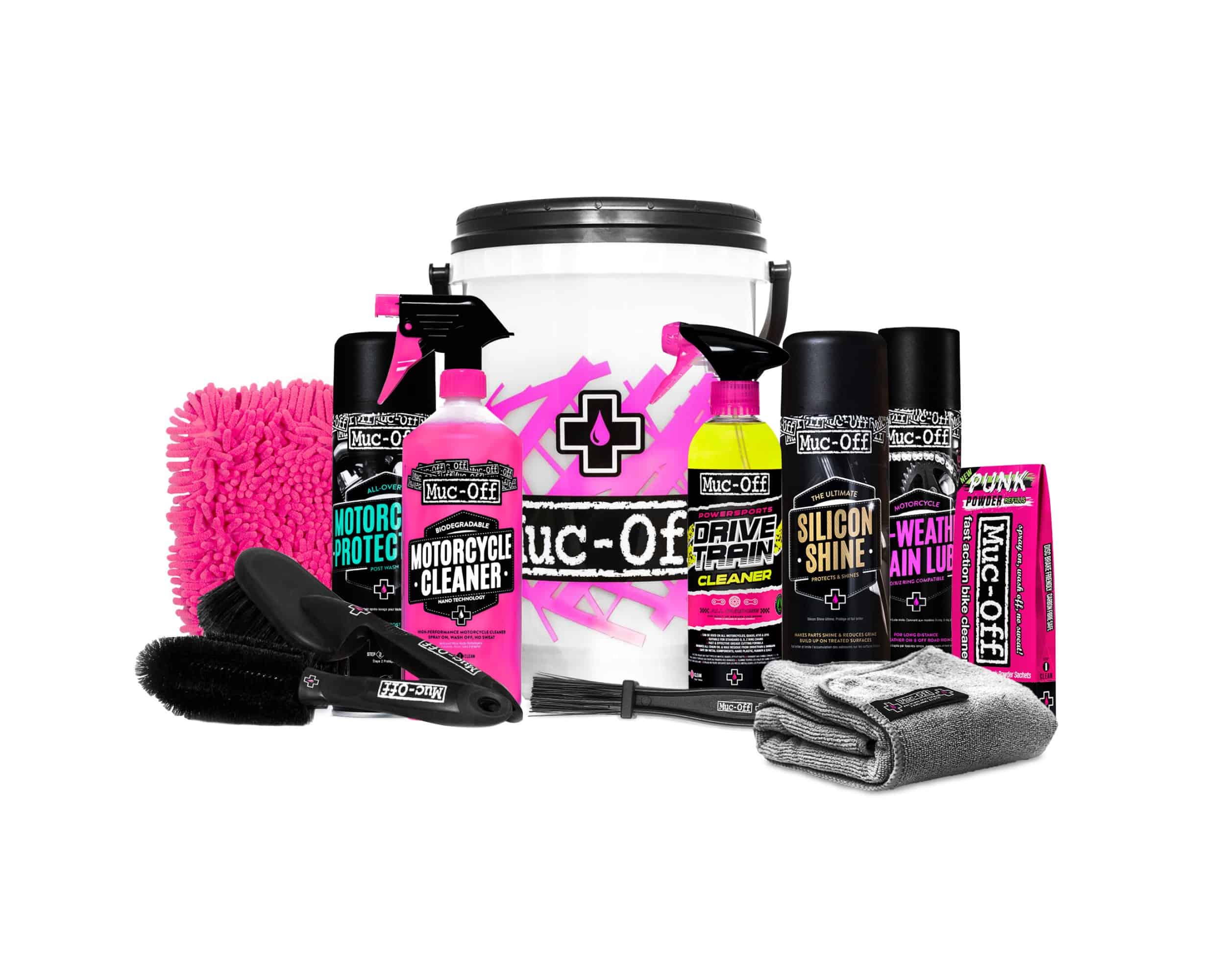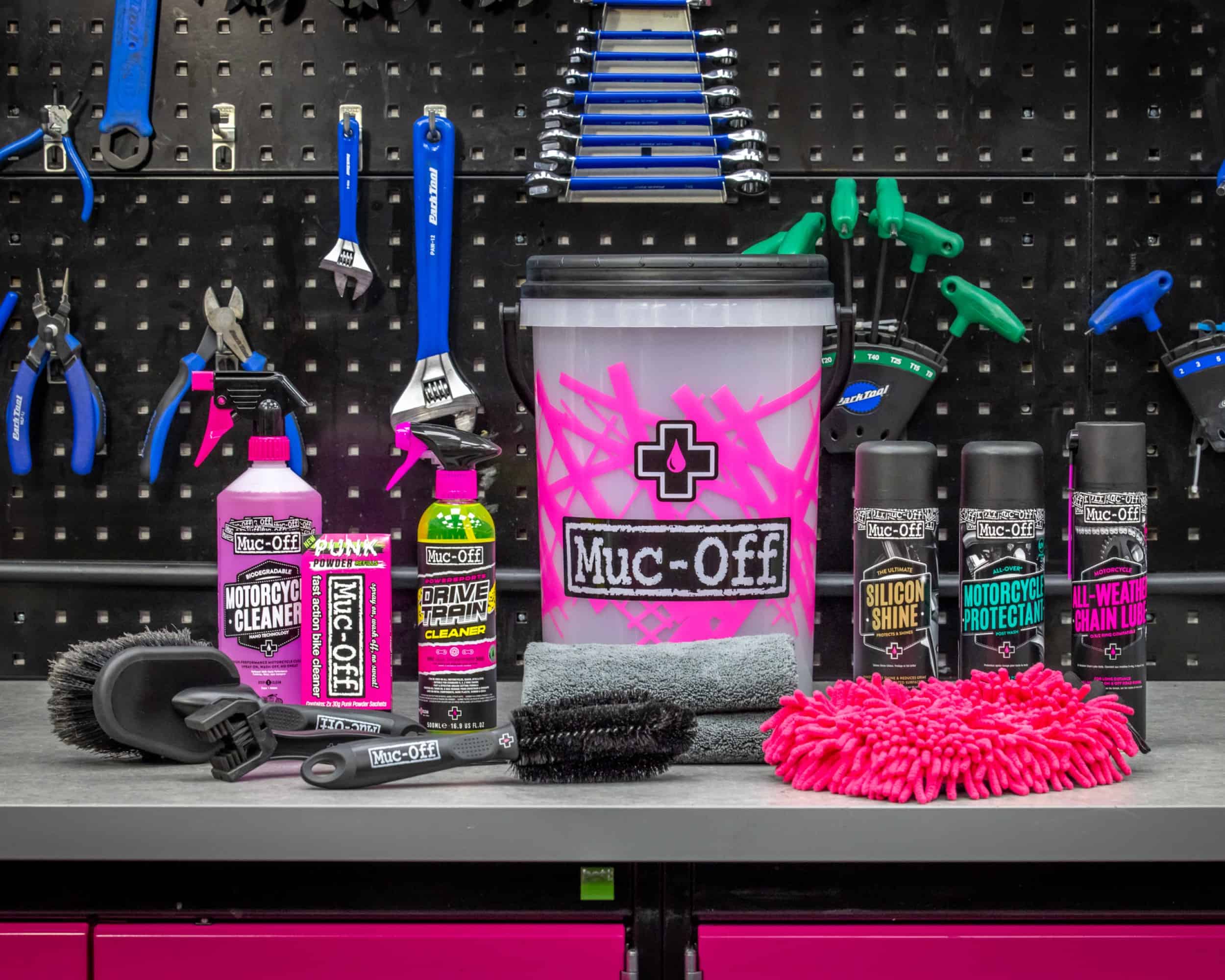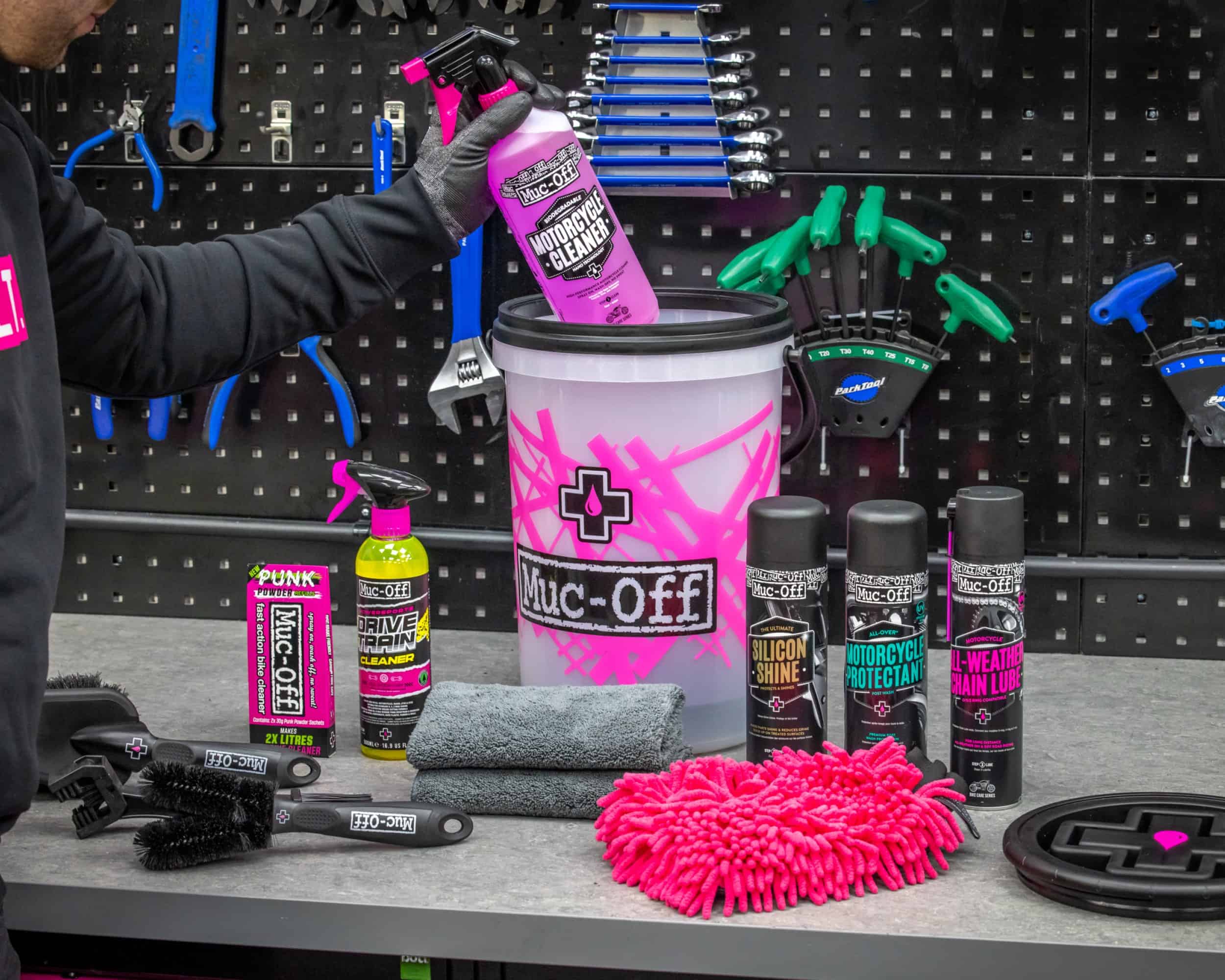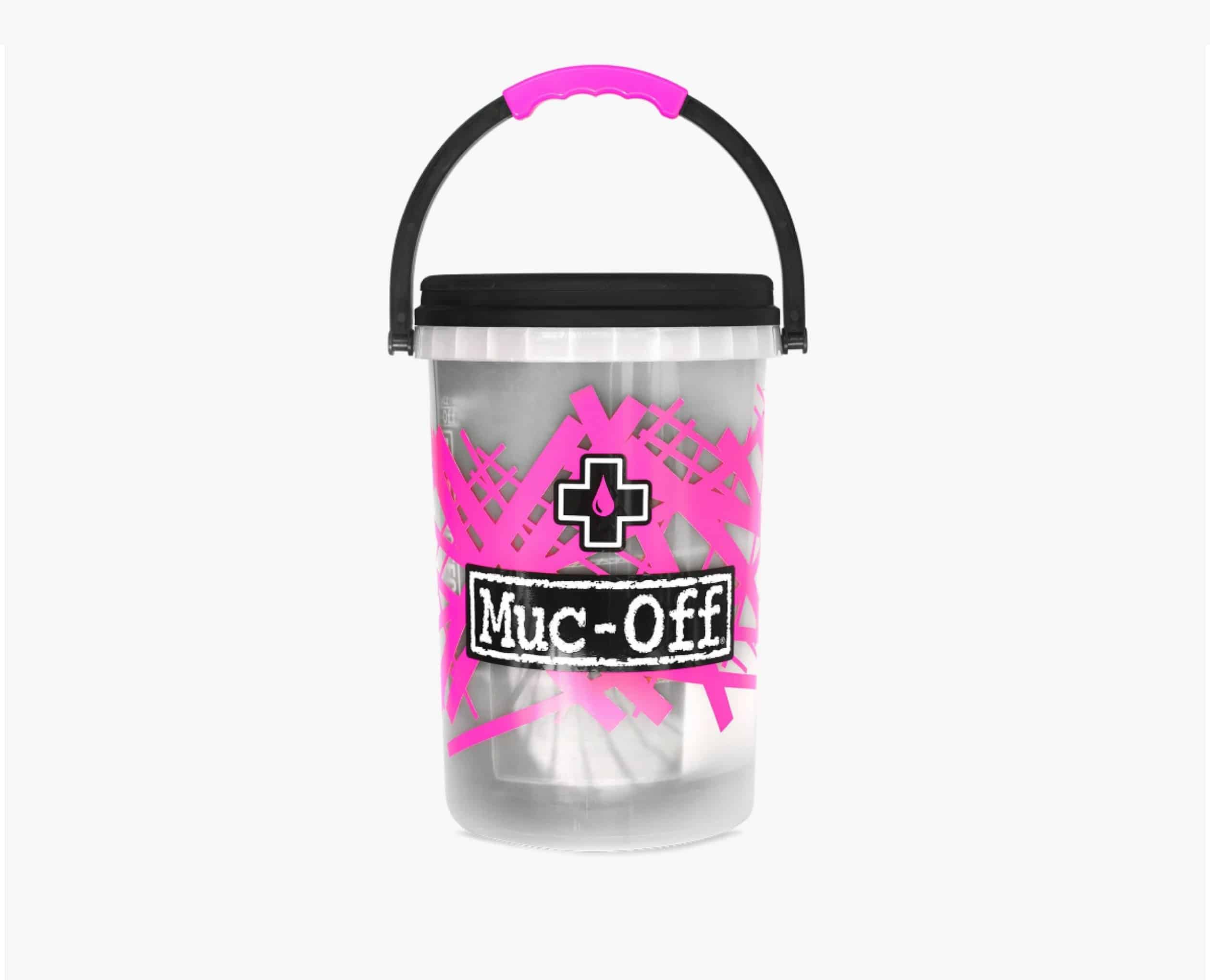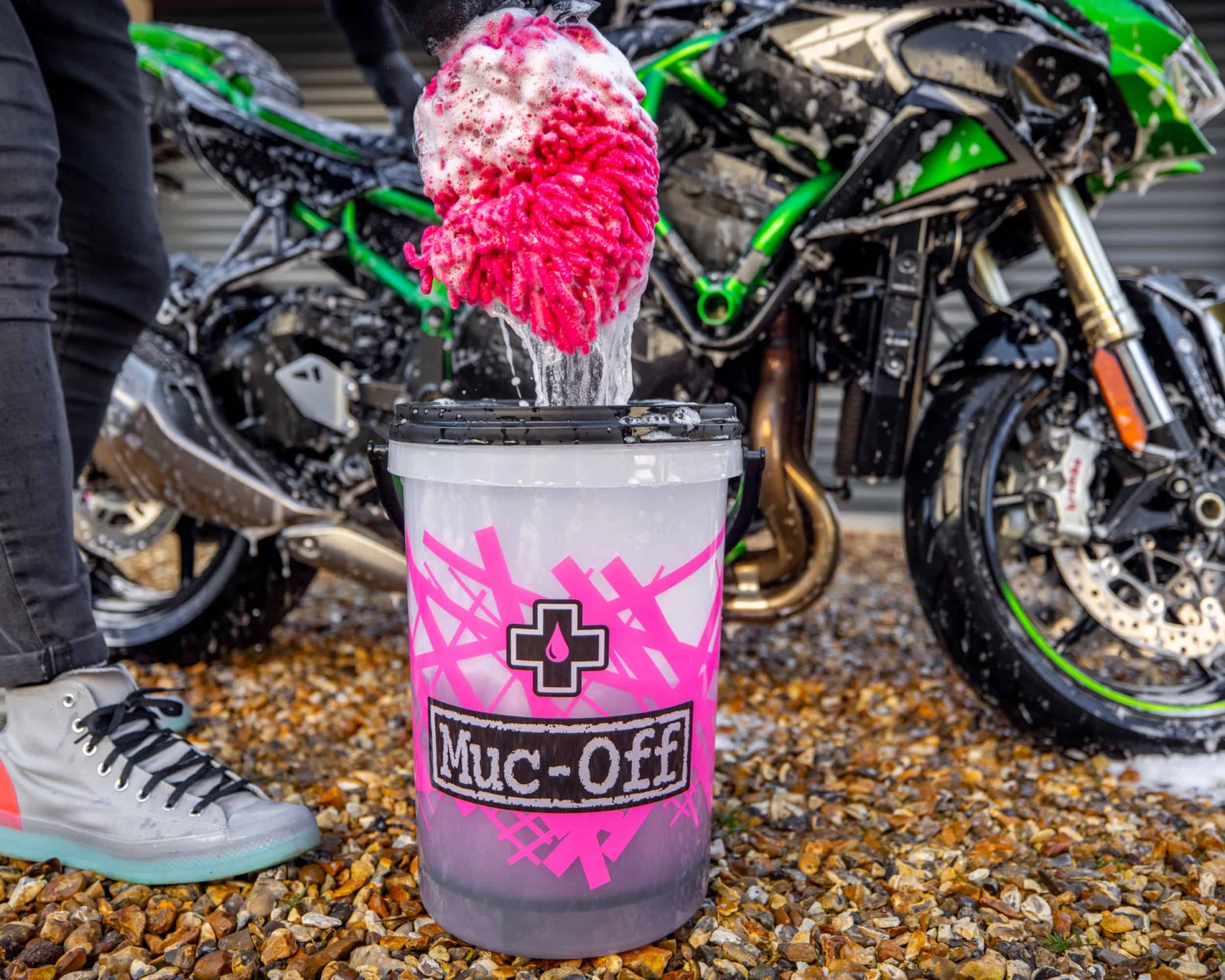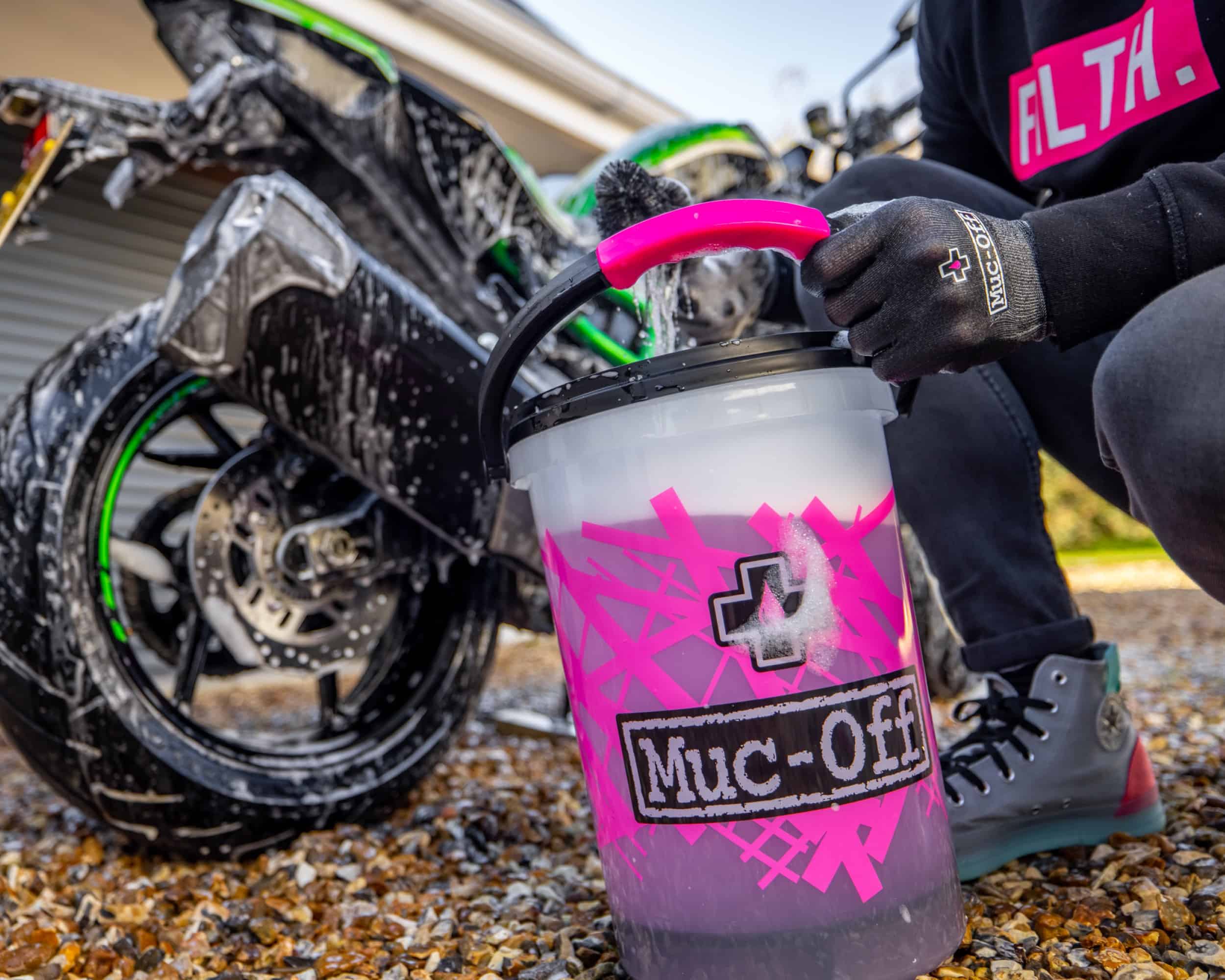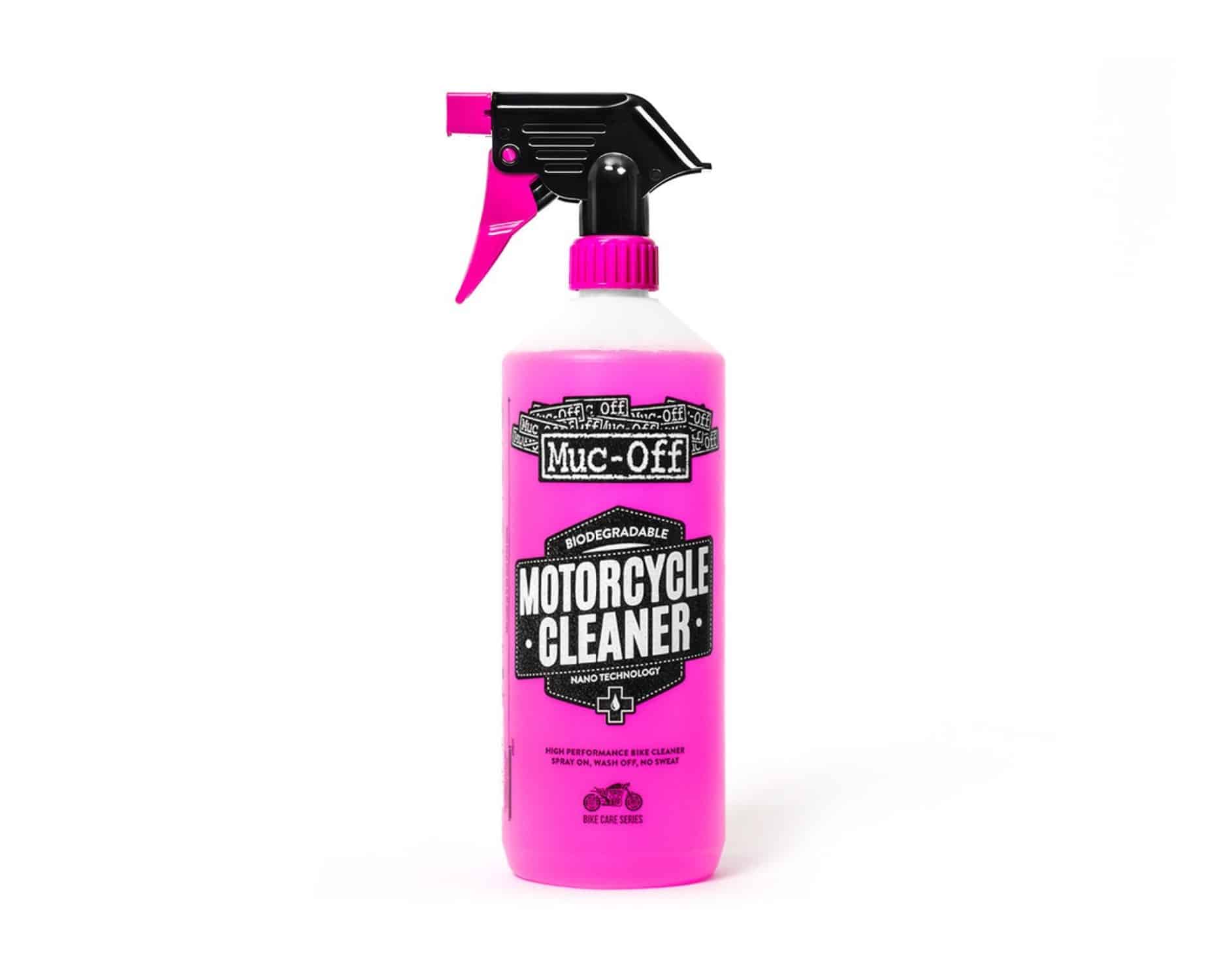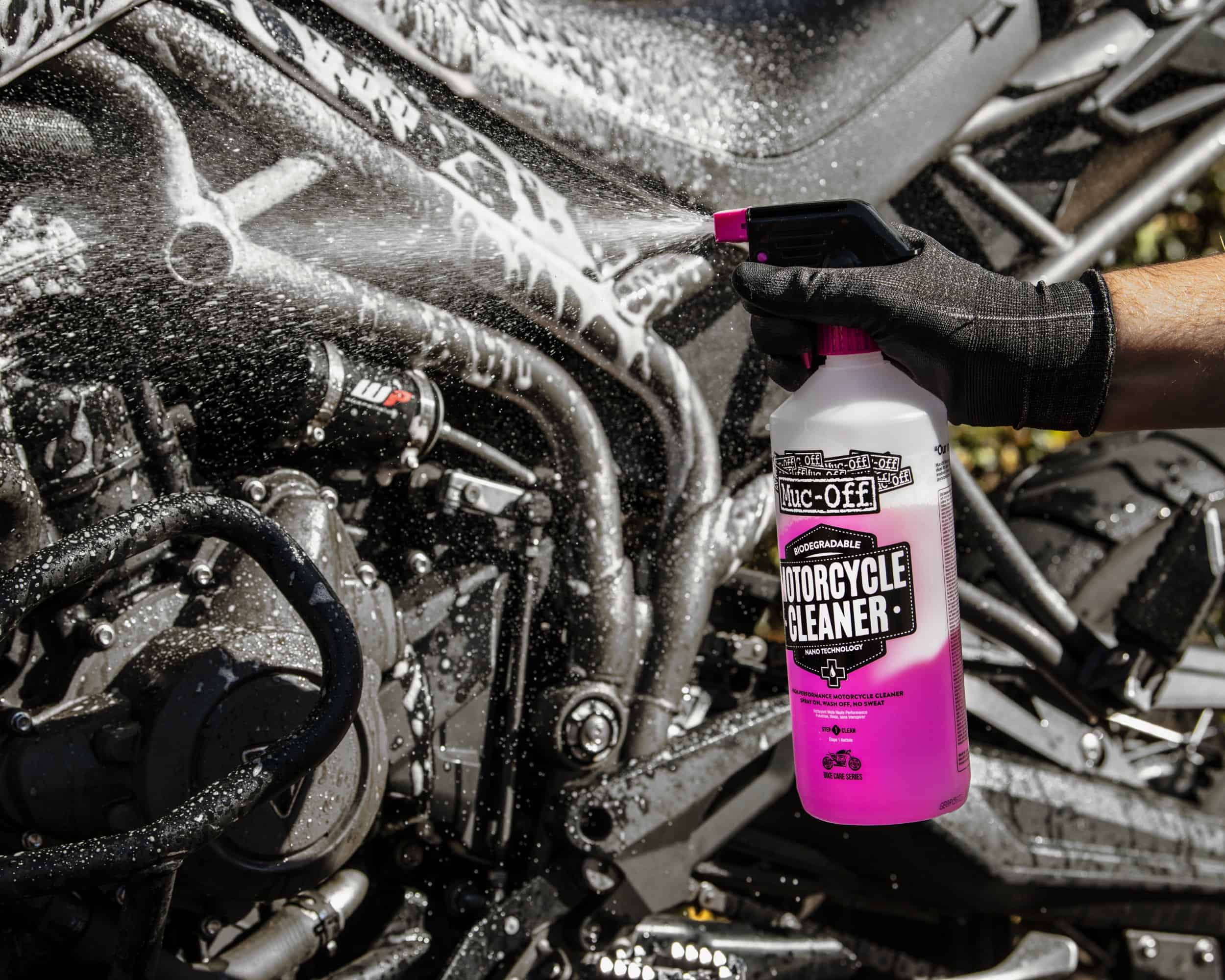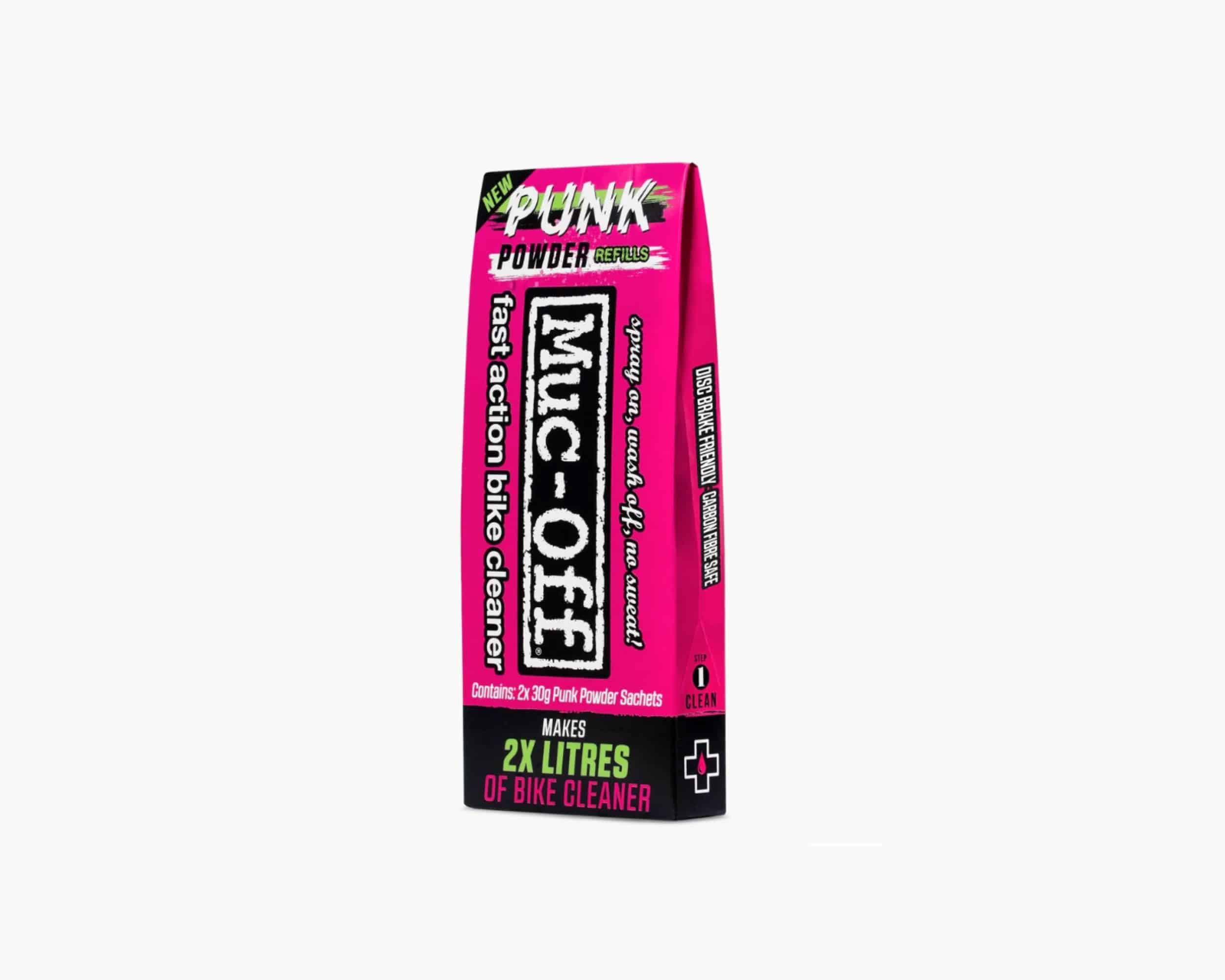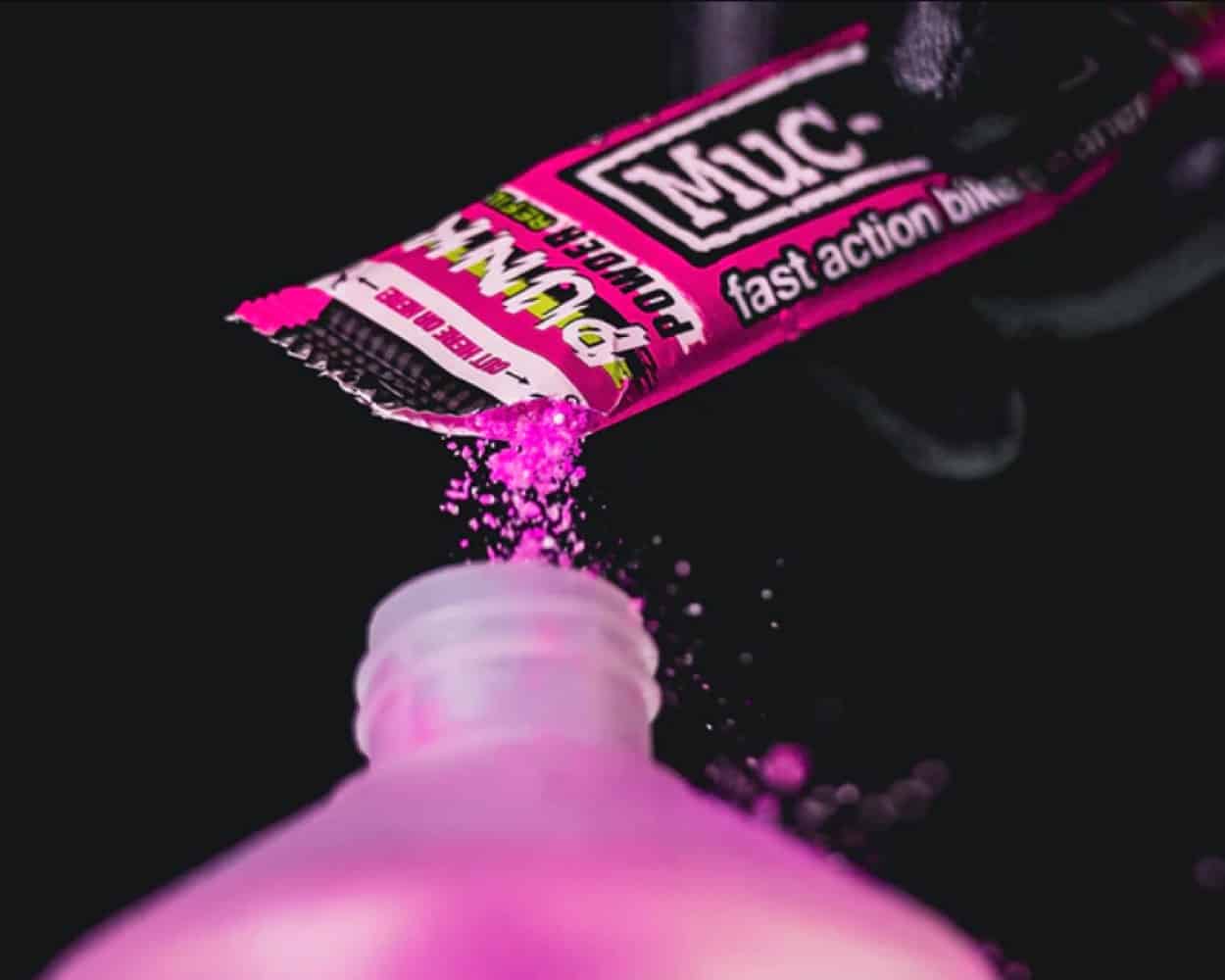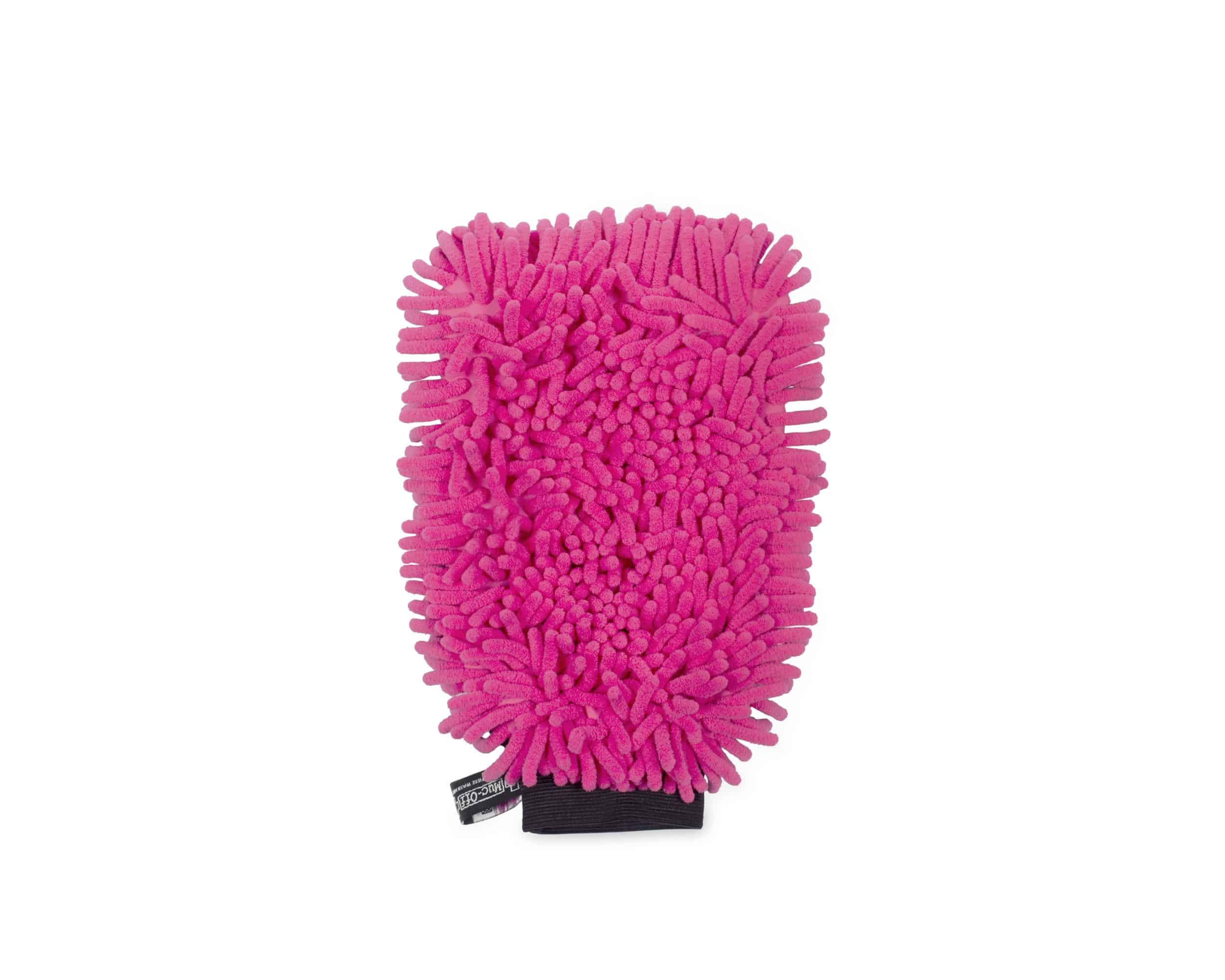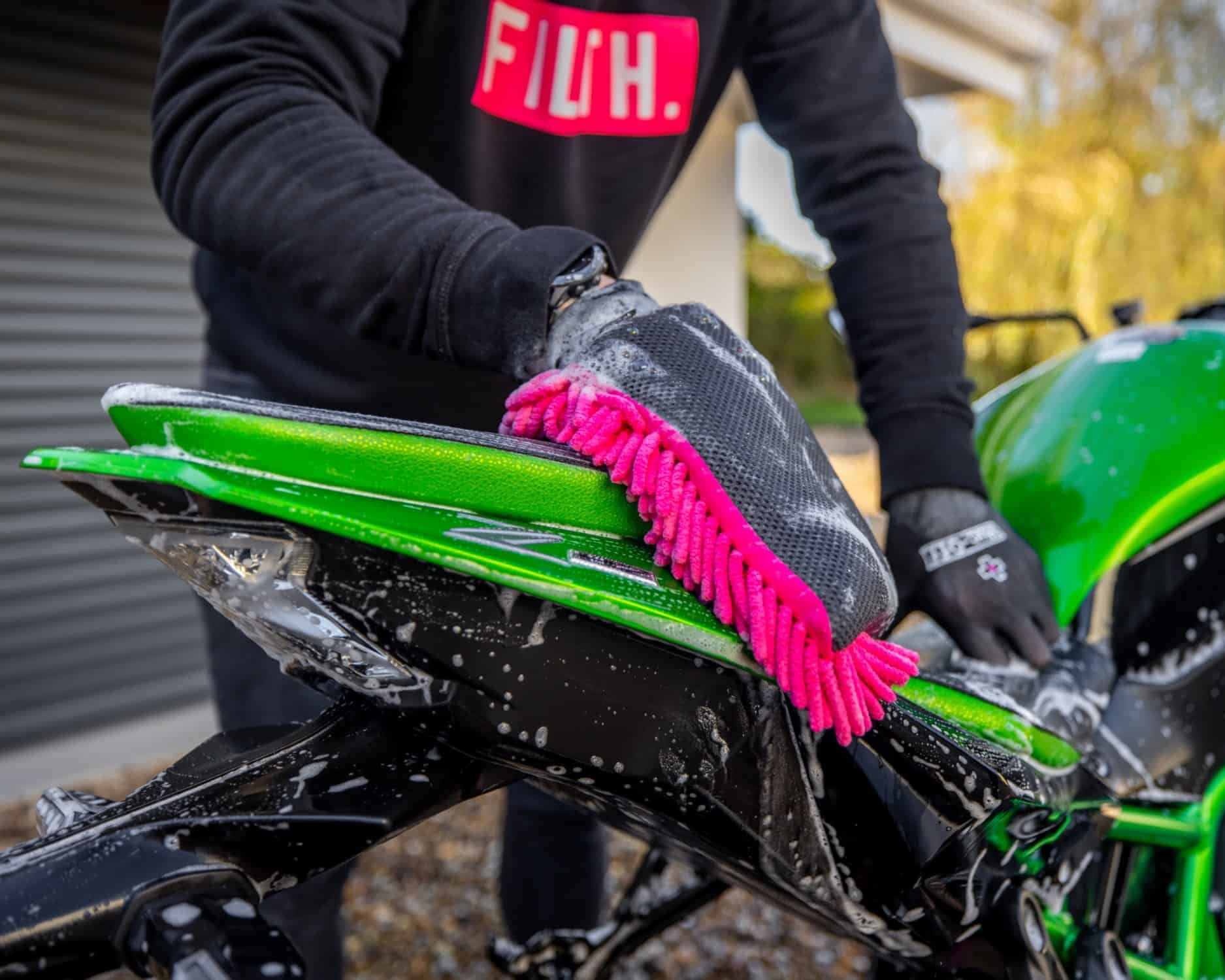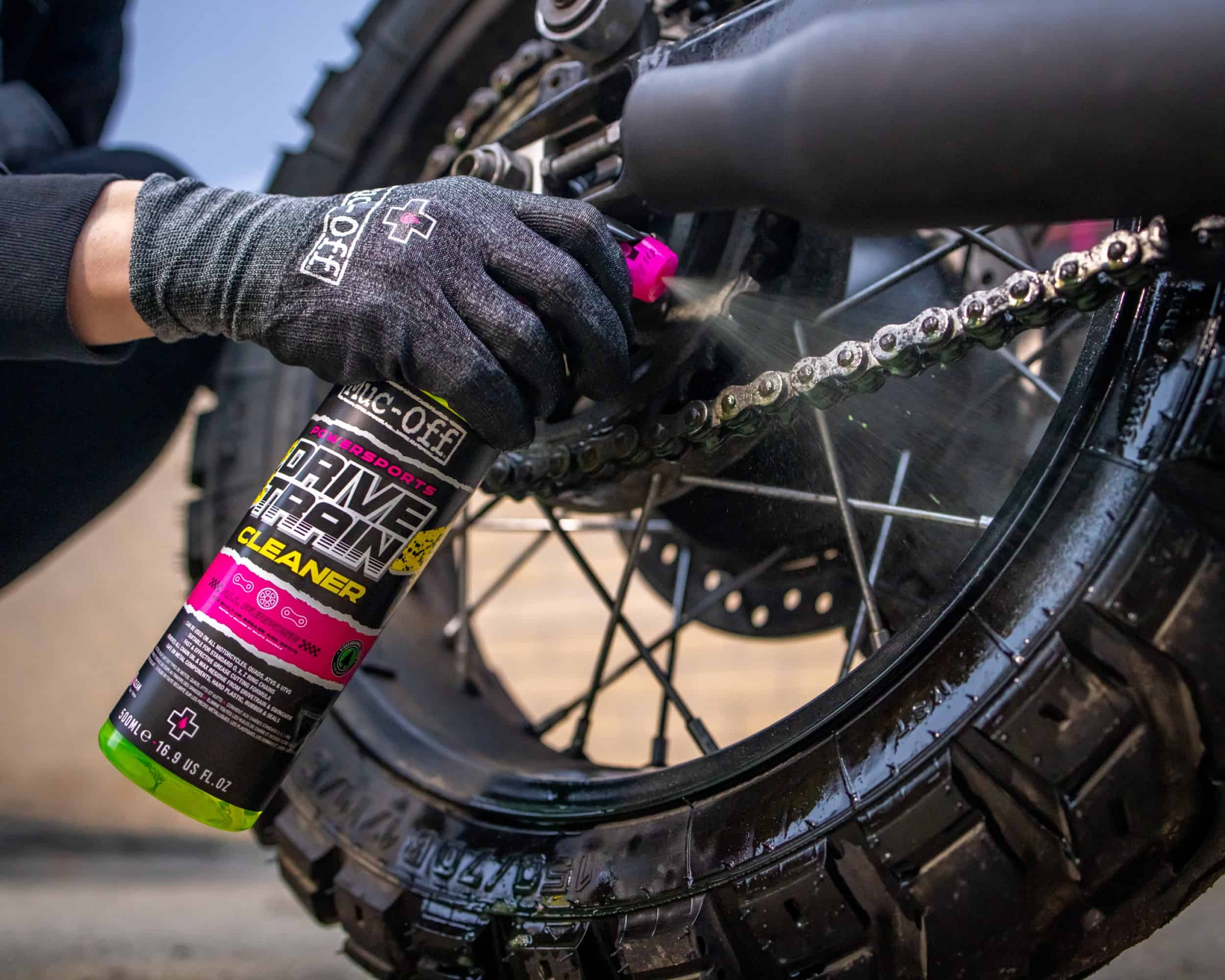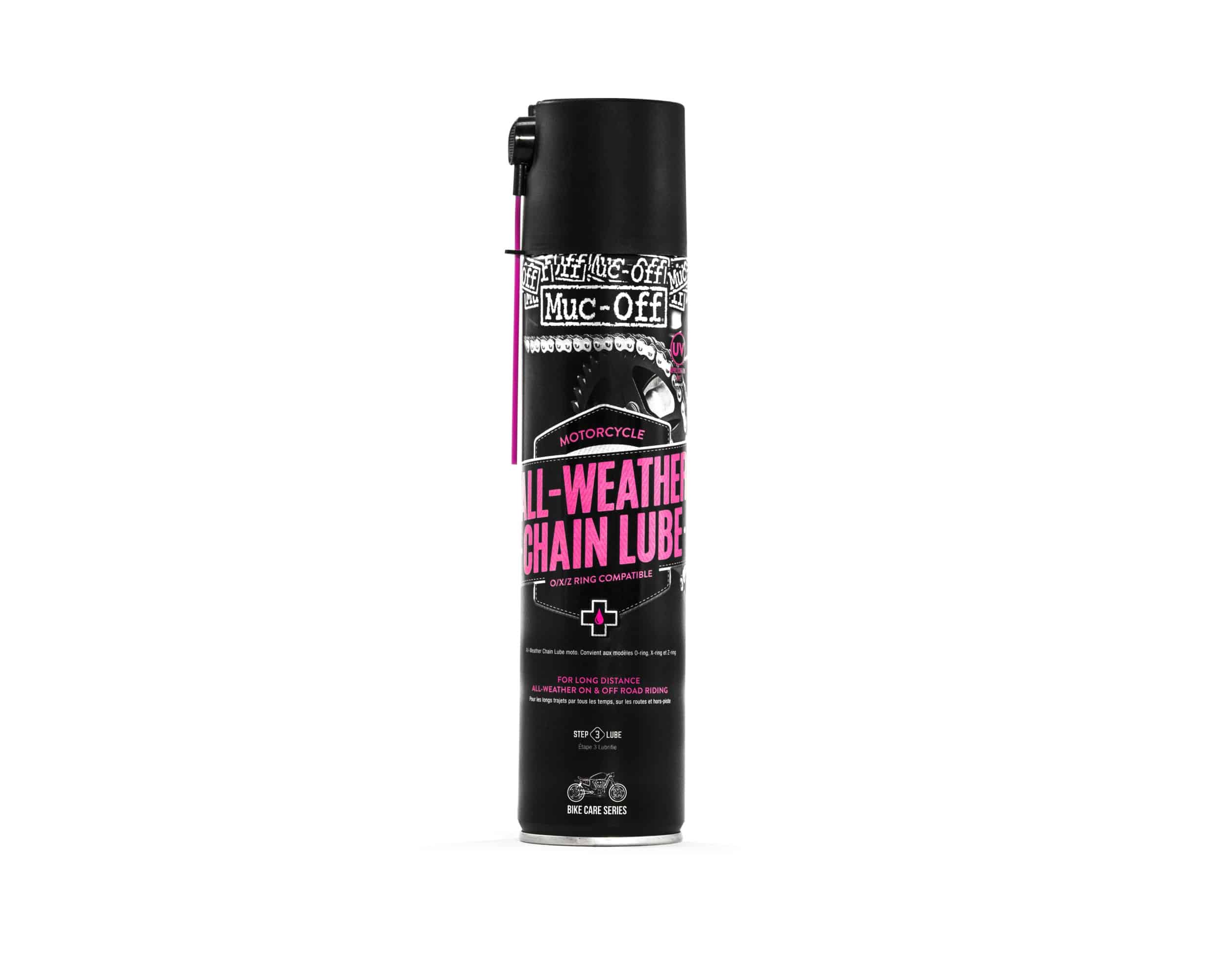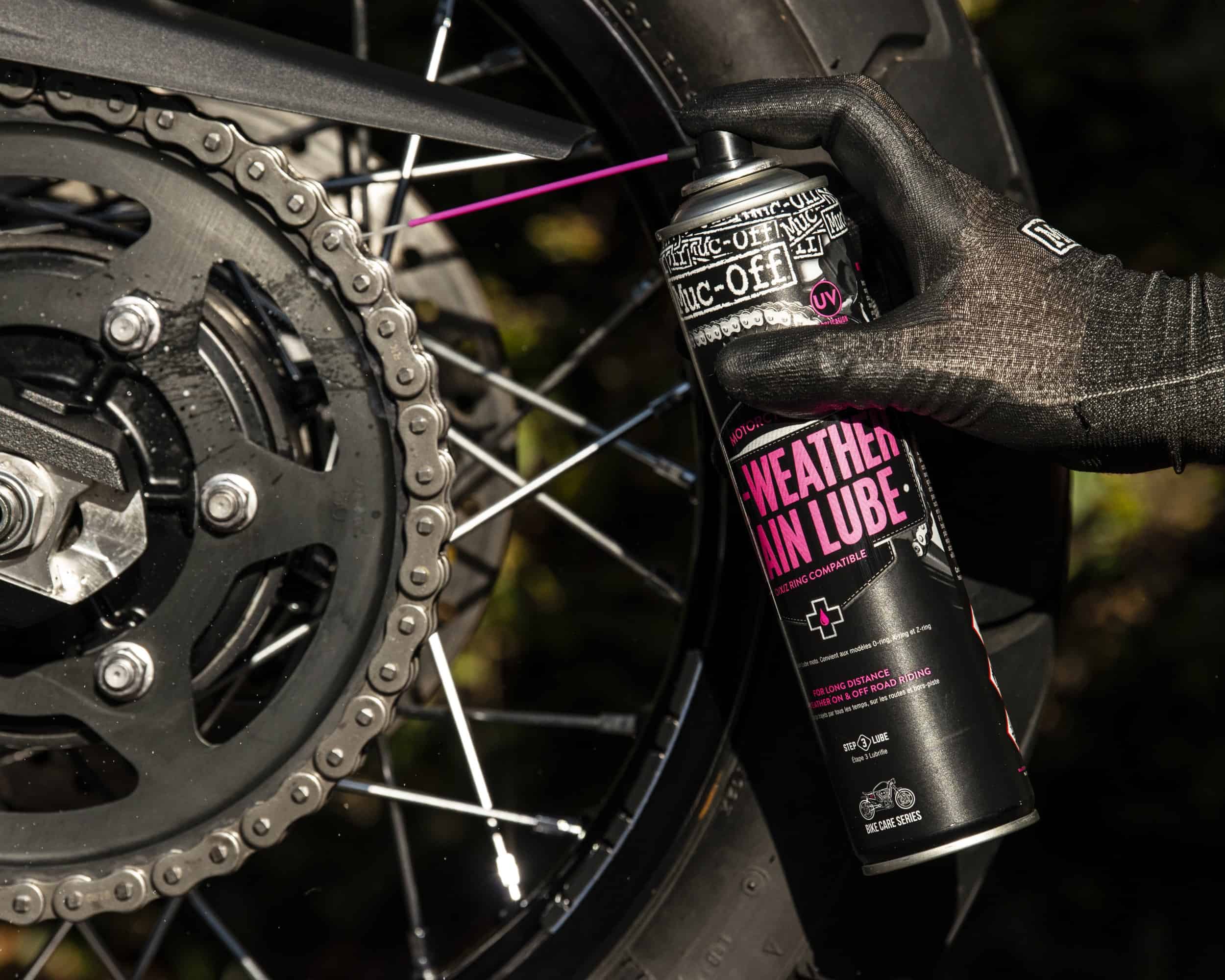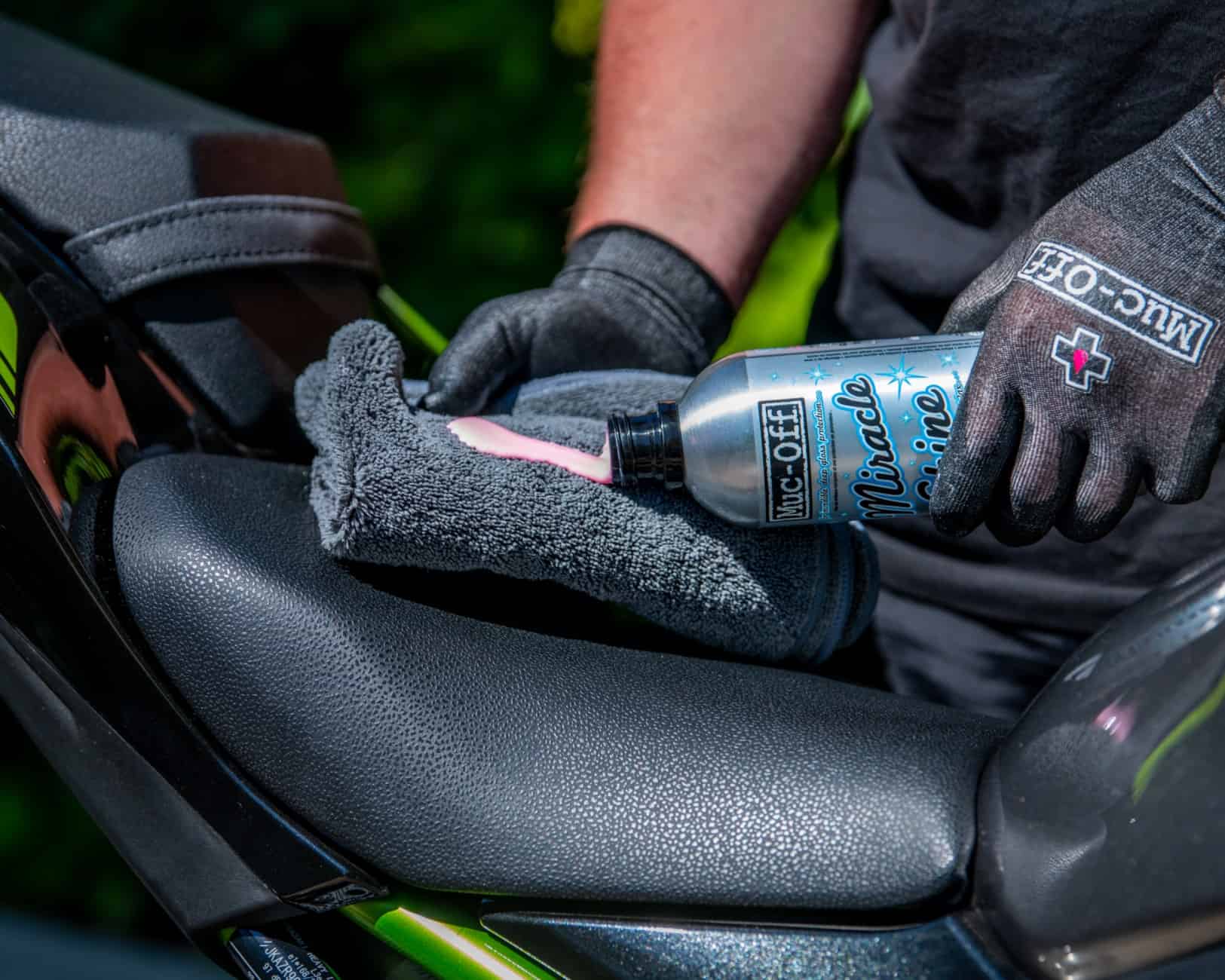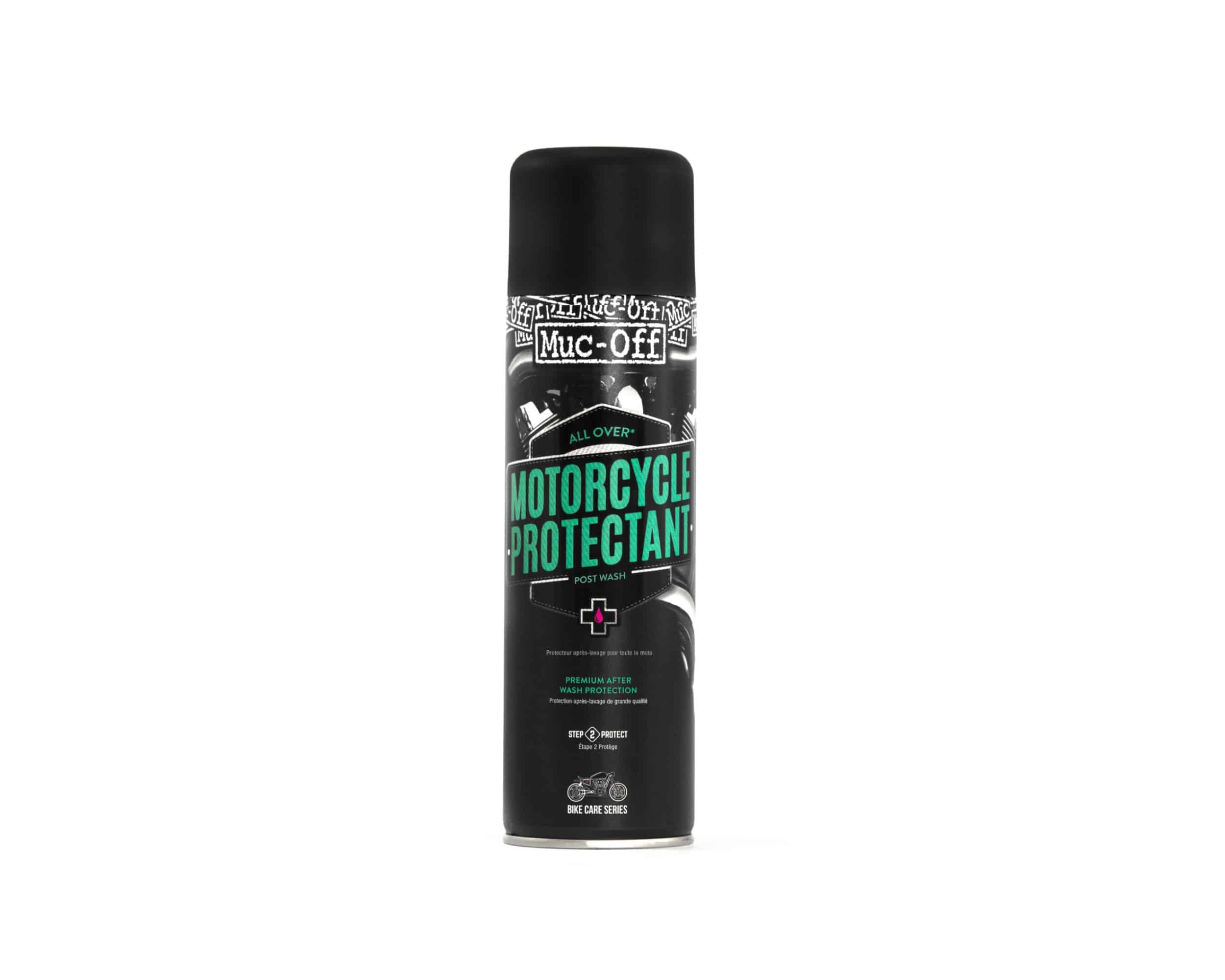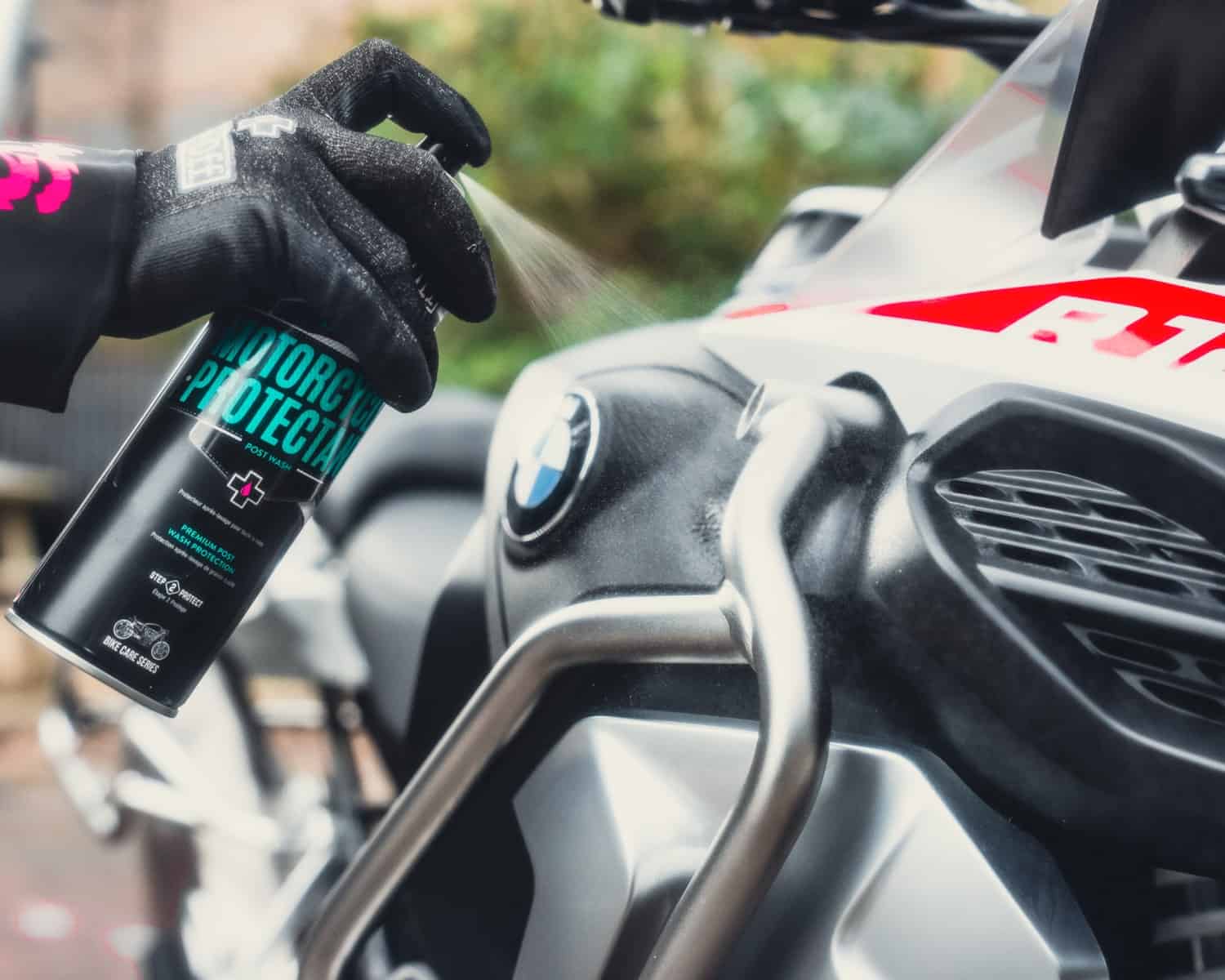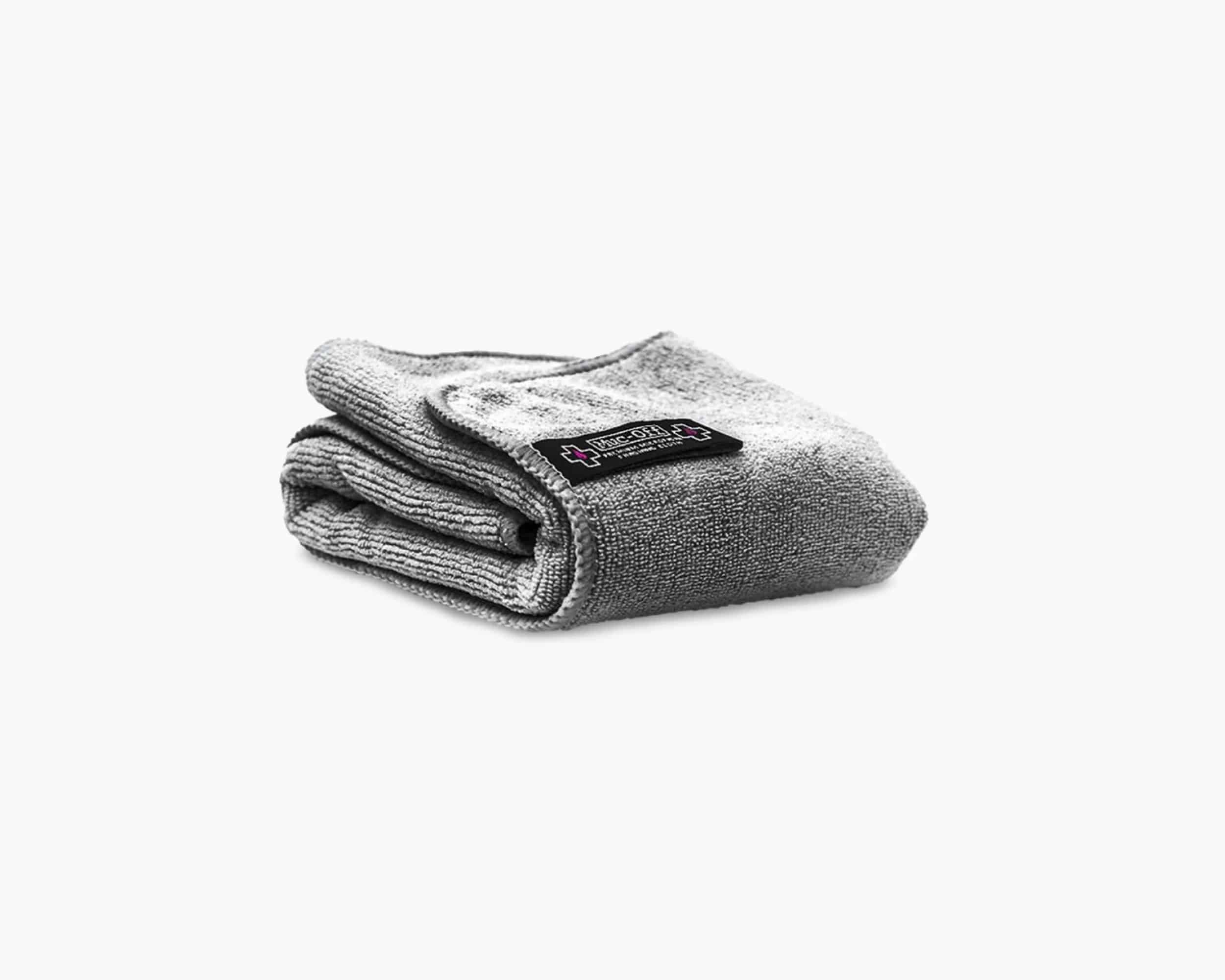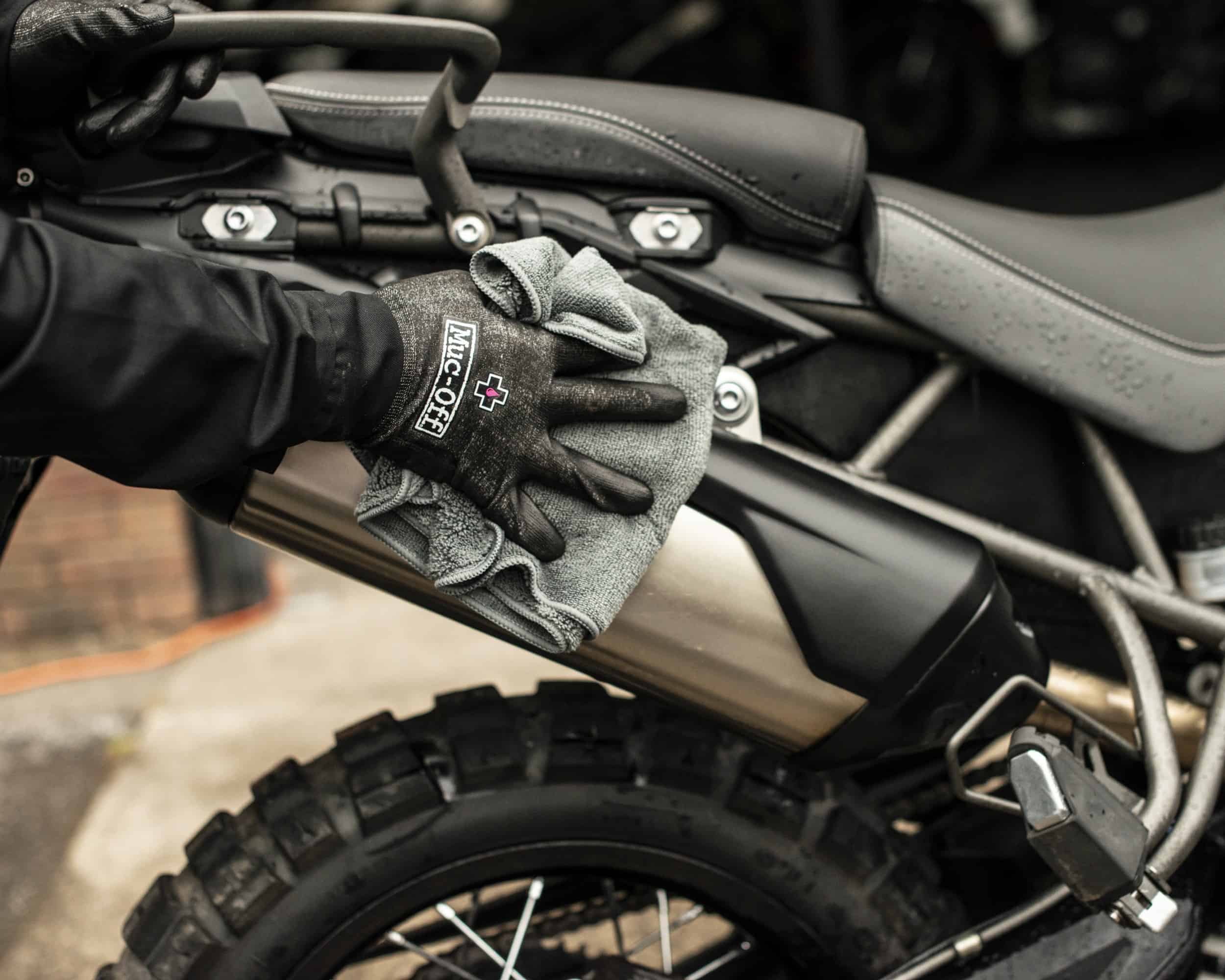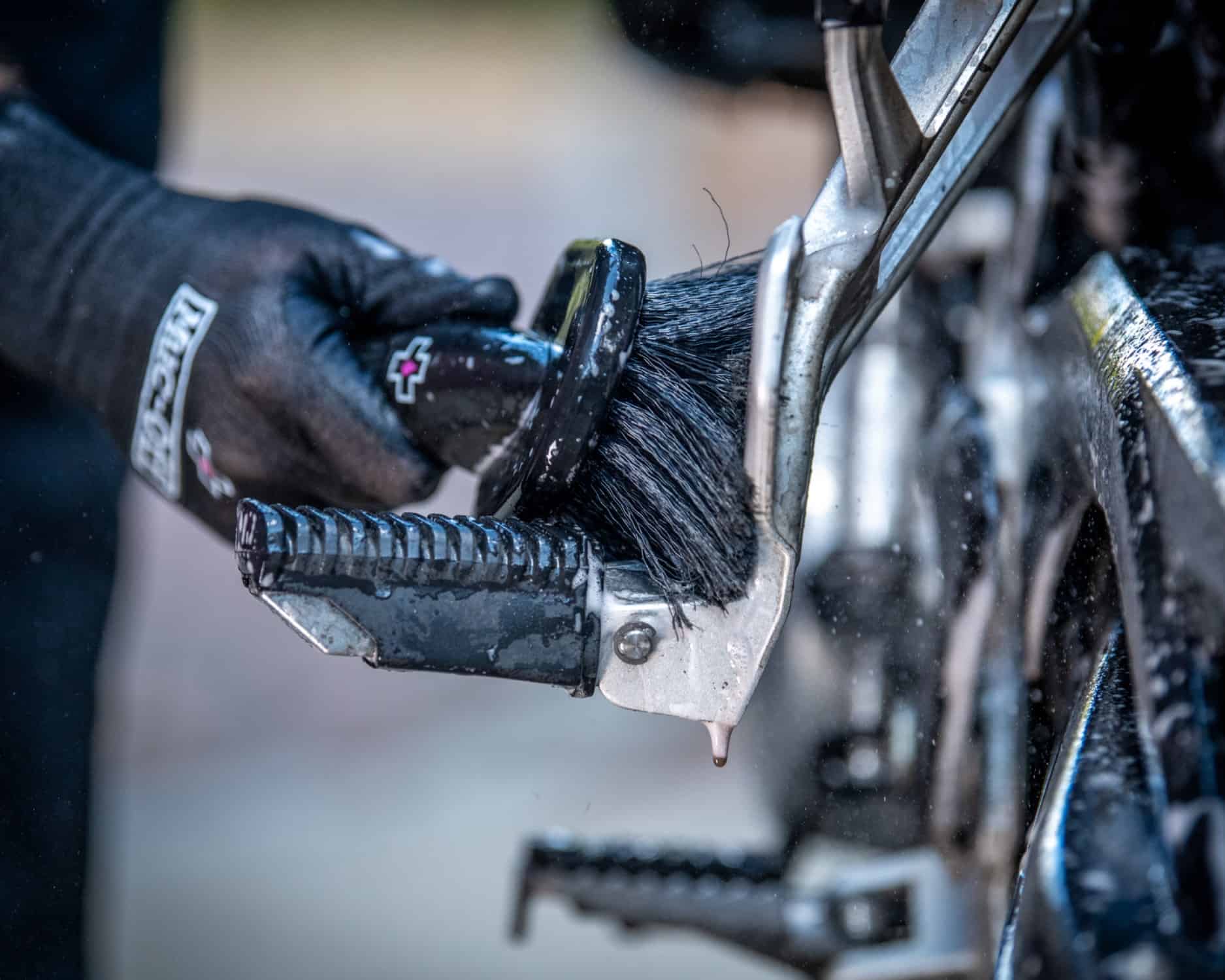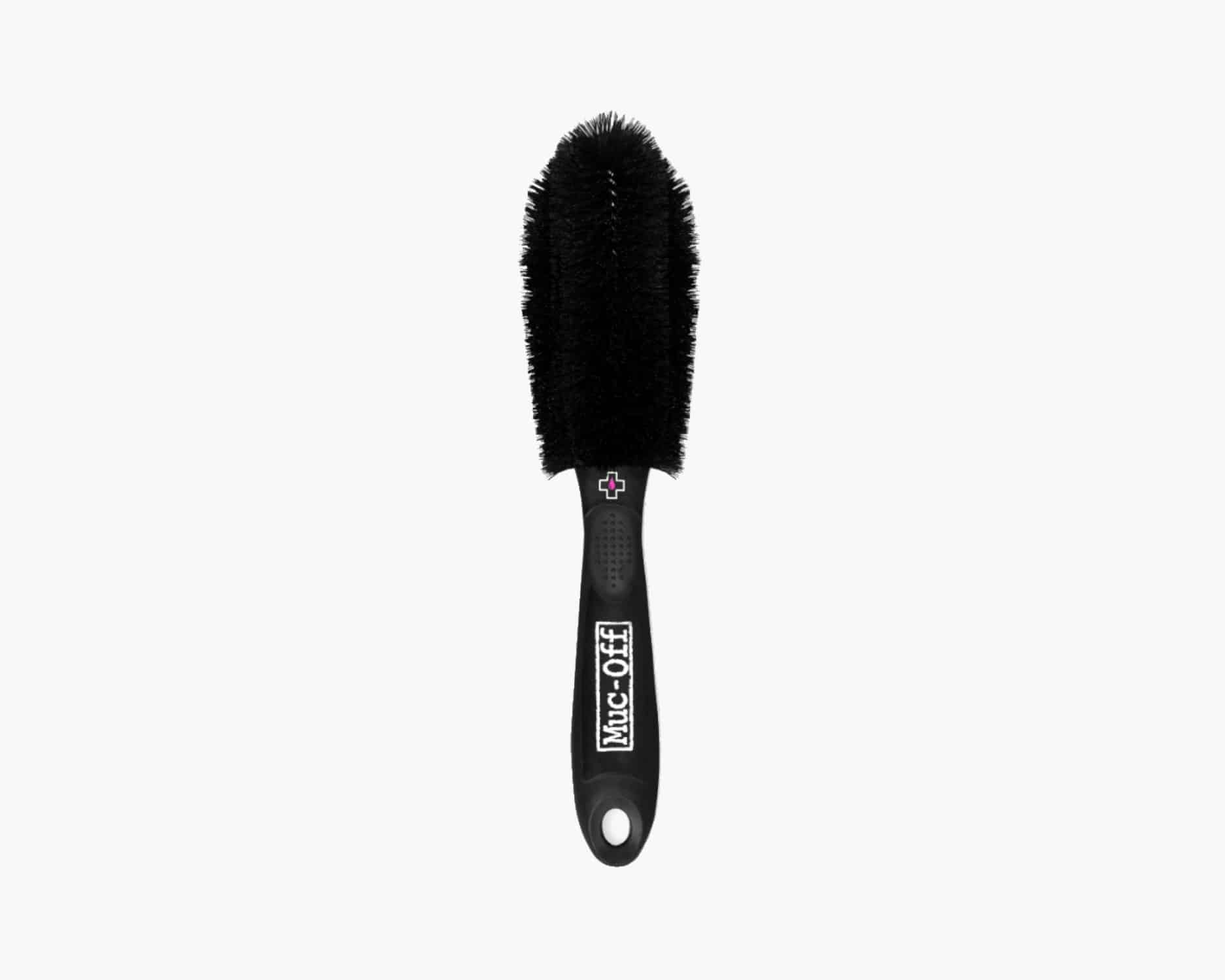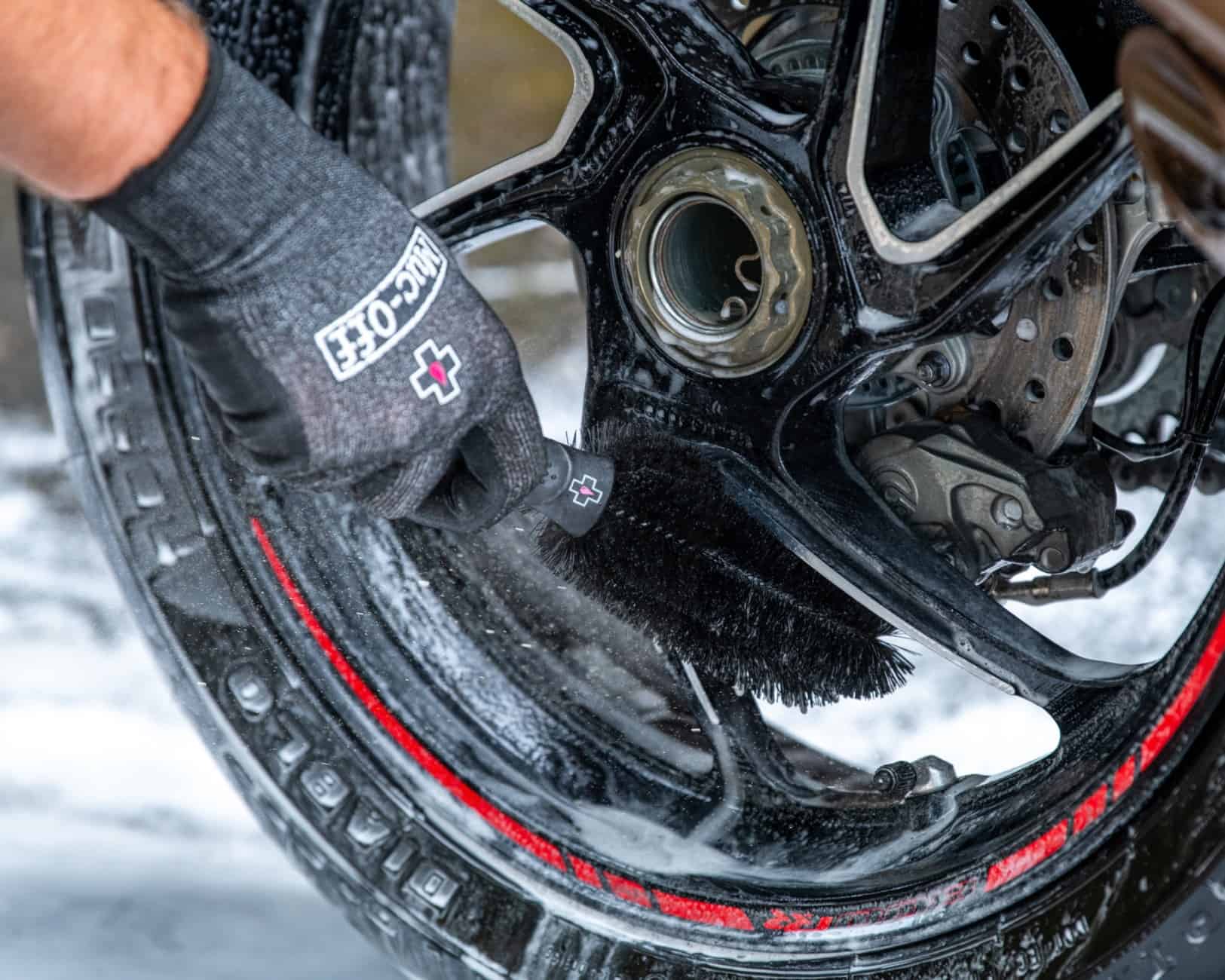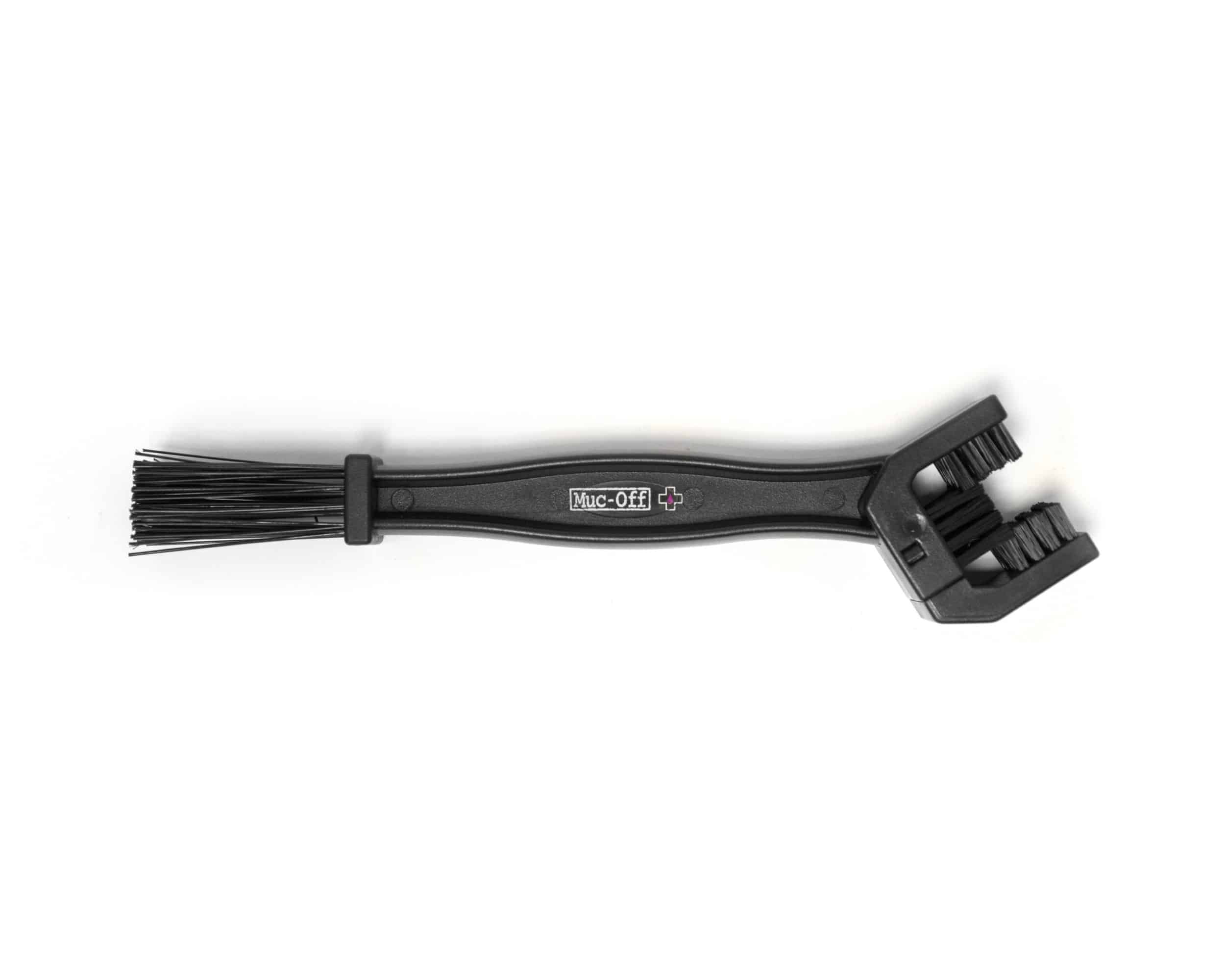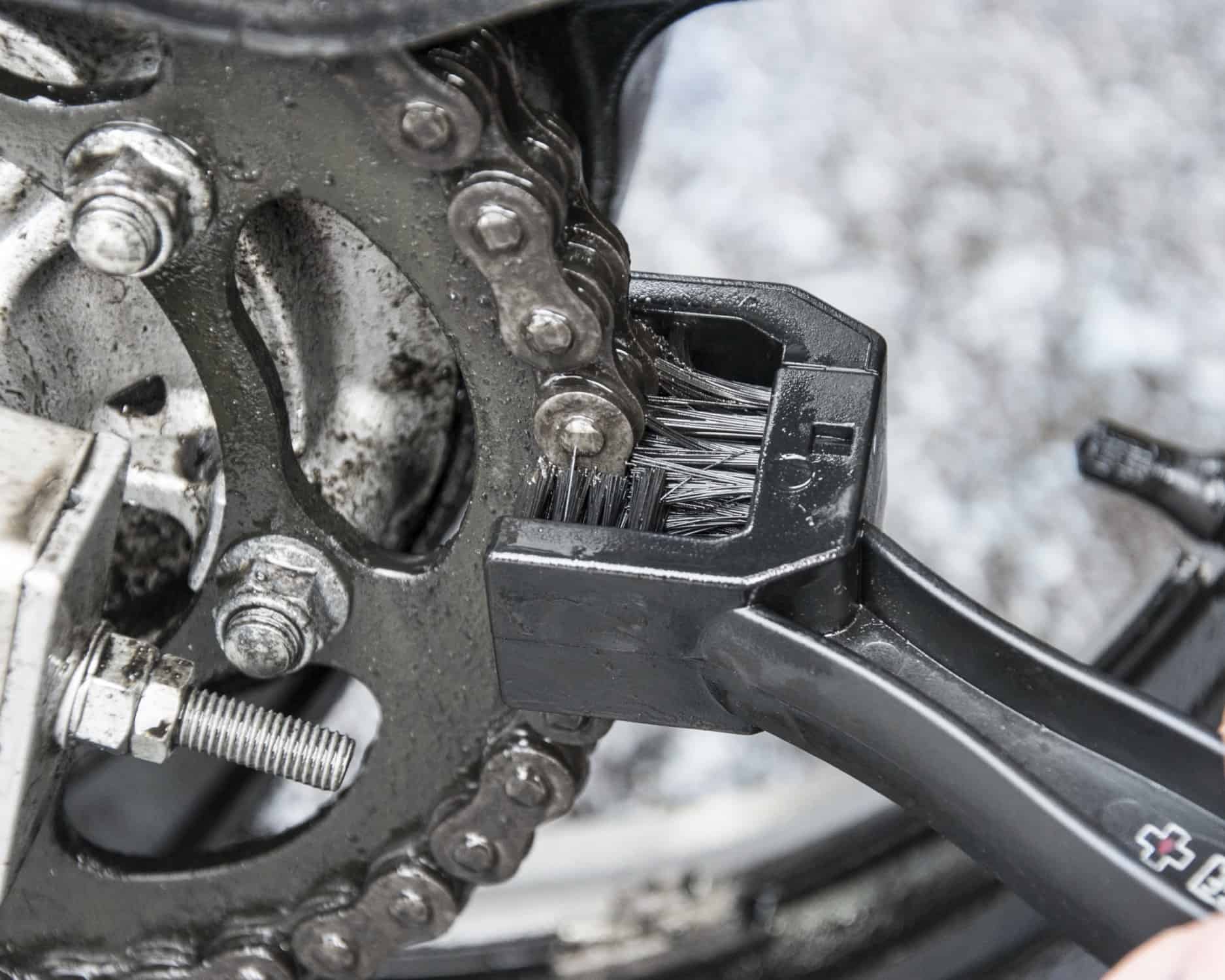 Muc-Off Powersports Dirt Bucket Kit
Ride hard, clean easy! An epic kit with everything from cleaners to lubes, brushes to protective sprays, along with the innovative Muc-Off Dirt Bucket, which is the coolest bucket in the world!
1+ in stock
---
---
Product Description
Ride hard, clean easy! Say hello to the Muc-Off Powersports Bucket, the ultimate way to freshen up your machine. It's the perfect tool for helping to keep your paintwork scratch-free, as its innovative Filth Filter sits at the bottom of the bucket to trap dirt and prevent it from getting back onto your sponge or brush whilst cleaning. And to sweeten the deal we've filled it up with an epic range of Muc-Off products, there's everything from cleaners to lubes, brushes to protective sprays – so you're covered to get out there and twist the throttle on the cleanest bike around!
The Kit includes the following:
Powersports Bucket with filth filter
Nano Tech Motorcycle Cleaner – 1L
Punk Powder Twin Pack (makes 2L of Nano Tech Motorcycle Cleaner)
Motorcycle Chain Brush
Soft Wash Brush
Wheel & Component Brush
Grey Microfibre Cloth
2-in-1 Microfibre Wash Mitt
Motorcycle Protectant – 500ml
Motorcycle All-Weather Chain Lube – 400ml
Motorcycle Silicon Shine – 500ml
Powersports Drivetrain Cleaner – 500ml
Key features of each of the contents are listed below:
Muc-Off Dirt Bucket
The Muc-Off Dirt Bucket Kit is the coolest bucket in the world! It features an innovative Filth Filter that traps dirt at the bottom of the bucket, preventing sponge contamination. The bucket holds up to 13 litres of water. The bucket is made from tough, durable Copolymer plastic. It has a screw top lid to keep contents contaminant free.
Nano Tech Motorcycle Cleaner
No matter how much mud or grime is on your bike, the Muc-Off Nano Tech Motorcycle Cleaner will make light work of it, every single time. Using Muc-Off's state-of-the-art Nano Tech formula, this Nano Tech Motorcycle Cleaner cuts through grime quicker than you can say "OMG!" regardless of the weather or riding conditions. It breaks down dirt and grime on microscopic levels, while also caring for your motorbike's delicate finish.
Punk Powder Twin Pack
The world's first plastic-free bike cleaner – Punk Powder! A seriously powerful formula with sustainability built in, that has the same epic power Muc-Off's O.G pink bike cleaner. It makes light work of muck and grime. Punk Powder is made with 92% less packaging than using 2 x 1L Nano Tech plastic bottles, with the same epic results! This twin pack Punk Powder makes 2L of Nano Tech Bike Cleaner.
Motorcycle Chain Brush
The Motorcycle Chain Brush is your go-to brush for getting rid of grime on any motorcycle chain. This Chain Brush is an essential tool for keeping your motorcycle's chain spotlessly clean and running smooth. The multi-faceted, ergonomically-shaped brush is designed to clean 3 sides of the chain at any one time, its tough nylon bristles penetrate deep between links and rollers for a deeper clean, which all help to keep your chain in optimum condition for longer. It's long brush end is ideal and agitating grime and dirt off front and rear sprockets.
Soft Washing Brush
The Soft Washing Brush features a sintered bristle compound that's designed to clean your bike frame and components while caring for delicate finishes. Its new design has a tough, impact resistant handle that won't slip in extreme conditions, an oversized head for fast cleaning of large areas and rubberized impact zones for maximum protection. This brush is ideal for your bike's frame and components (such as forks, exhaust, wheels, engine, tires and swingarm etc.).
Wheel & Component Brush
No more muddy rims! This handy brush makes for rapid wheel and component cleaning, thanks to its specially curved and contoured design. Clean your bike's spokes and rims with ease with the Wheel & Component brush from Muc-Off. It features durable nylon bristles and an impact resistant, dual density handle to improve balance.
Microfibre Cloth
This is a super-soft, high-quality cloth. It's safe to use on all surfaces. Deep-pile material traps dirt deep in the pile of the cloth preventing scratches or swirling. It uses split-fibre technology for increased absorbency. The cloth is machine washable.
2-in-1 Microfibre Wash Mitt
The 2-in-1 Microfiber Wash Mitt is the ultimate partner in crime along with Nano-tech or Snow Foam for removing stubborn dirt and bugs. It's safe to use all over. This is a fast way to give your machine the ultimate finish without the swirl marks and also say goodbye to bugs. So long streak marks & unsightly swirls in the paintwork. It has a unique 2-in-1 design. On one side the microfiber technology helps to break up dirt into minuscule particles and keep them away from the surface while you clean. While on the other side, a waffle design gets rid of more stubborn deposits like bugs, tar, or any other grime that's tougher to remove.
Motorcycle Protectant
Protect, preserve and freshen your motorbike with Muc-Off Motorcycle Protectant's incredible water dispersing formula. Muc-Off Motorcycle Protectant contains a high oil content, making it the perfect 'all over' after-wash corrosion inhibitor.
Motorcycle All-Weather Chain Lube
This is a premium synthetic formulation that ensures first-class performance and greater protection for your chain! Muc-Off's unique water repellent, ceramic, non-fling formula penetrates deep into the chain link. This creates a durable protective coating which will guard your chain against corrosion and metal to metal wear, in all weather conditions. The Muc-Off All-Weather Chain Lube is suitable for standard, O, X and Z-Ring chains.
Motorcycle Silicon Shine
Silicon Shine not only leaves your motorcycle looking factory fresh, but it also reduces dirt adhesion. Spray it under your mud guards to stop mud from sticking and make your next clean that little bit easier! It protects and leaves a sparkling shine on metal, plastic & rubber parts. Silicon Shine reduces friction on all suspension parts to keep things sliding smoothly. The silicon formula prevents grime build up on treated surfaces.
Powersports Drivetrain Cleaner
This product will make light work of the toughest of residue from all drivetrain areas, thanks to its fast and effective biodegradable formula. So there's no need to worry next time you're out riding on a muddy or wet day, as we've got you covered. Eliminate chain grease effortlessly in seconds with the Powersports Drivetrain Cleaner. It efficiently removes filthy chain oil and wax residue with ease, helping to prolong the life of your chain.
Highlights
12-in-1 Motorcycle Care Kit
Features innovative Filth Filter that traps dirt at the bottom of the bucket, preventing sponge contamination
Packed with all the essential Muc-Off powersports products
Additional Information / Product Reviews
Powersports Dirt Bucket Kit
Source: Muc-Off
---
What's in the box?
Muc-Off Ultimate Motorcycle Cleaning Kit x 1
The Kit includes the following:
Powersports Bucket with filter filter x 1
Nano Tech Motorcycle Cleaner – 1L x 1
Punk Powder Twin Pack (makes 2L of Nano Tech Motorcycle Cleaner) x 1
Motorcycle Chain Brush x 1
Super Soft Wash Brush x 1
Wheel & Component Brush x 1
Grey Microfibre Cloth x 1
2-in-1 Microfibre Wash Mitt x 1
Motorcycle Protectant – 500ml x 1
Motorcycle All-Weather Chain Lube – 400ml x 1
Motorcycle Silicon Shine – 500ml x 1
Powersports Drivetrain Cleaner – 500ml x 1
---