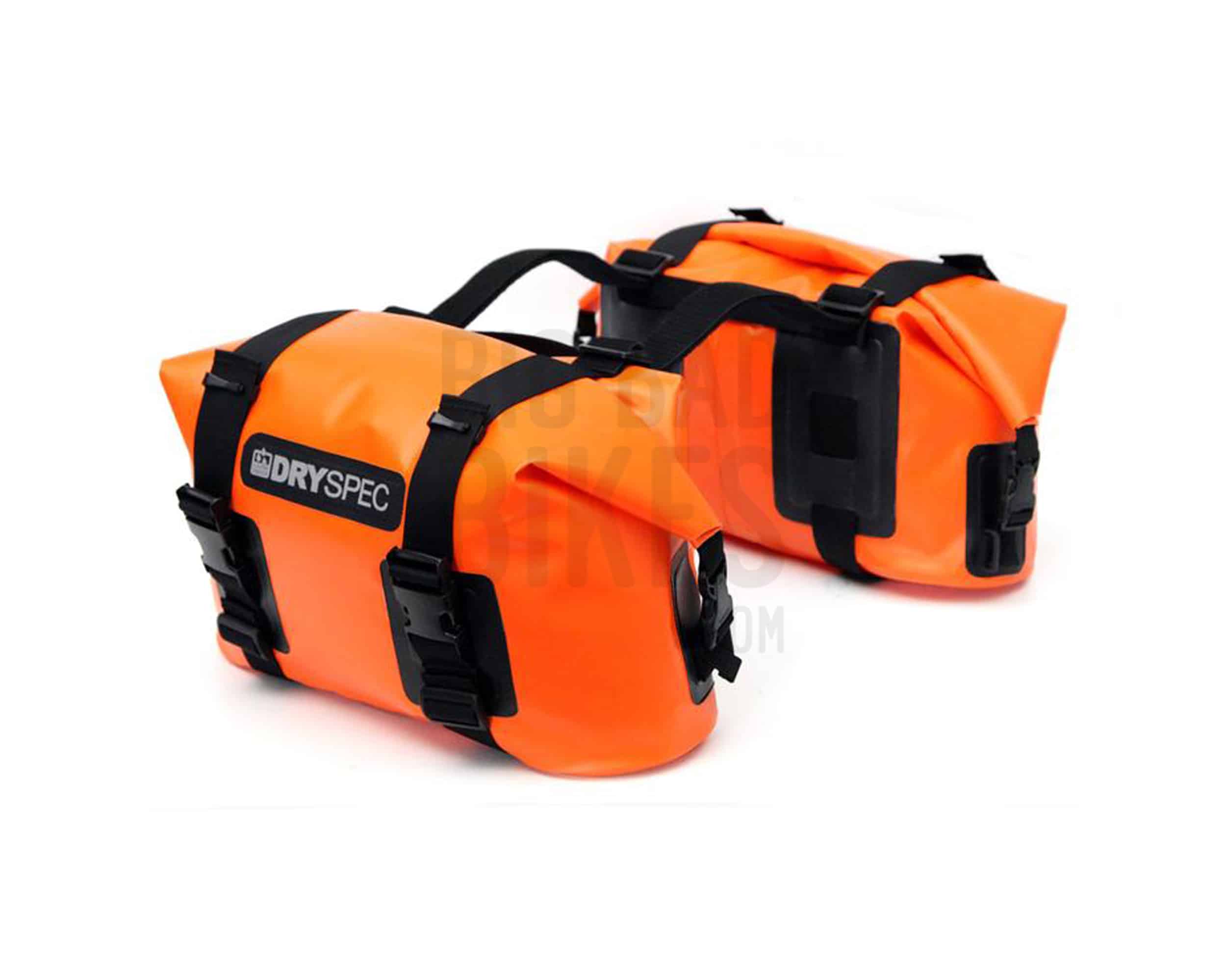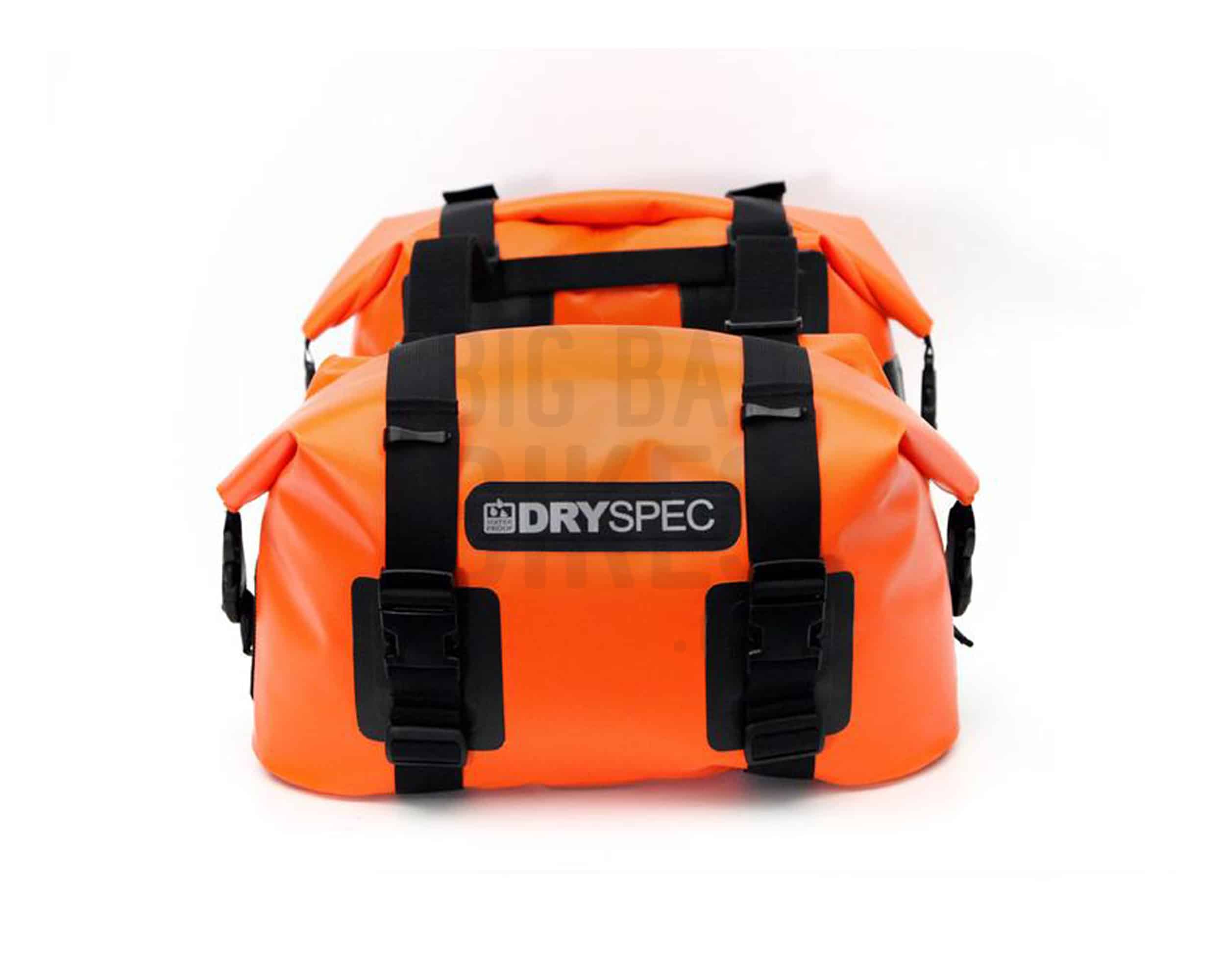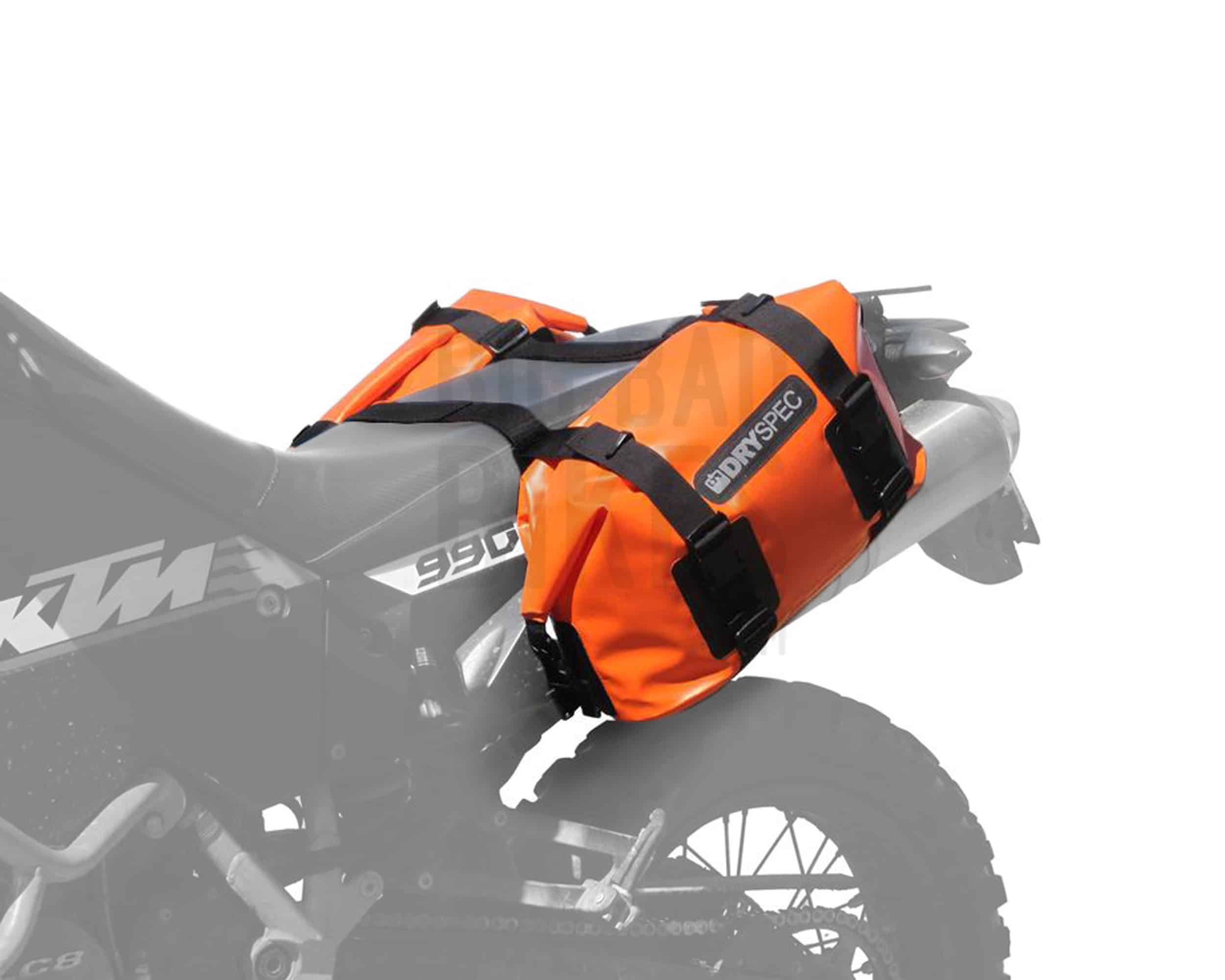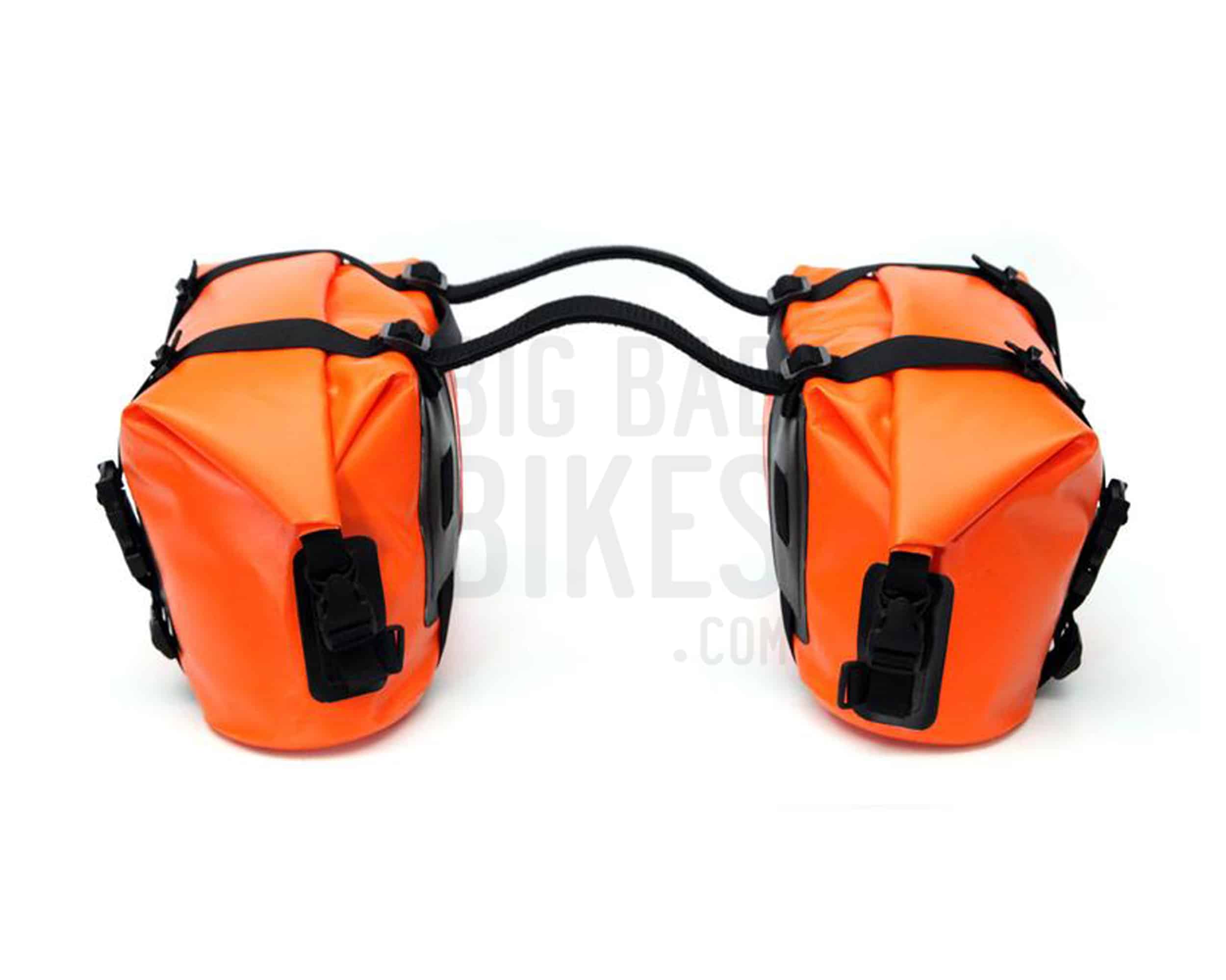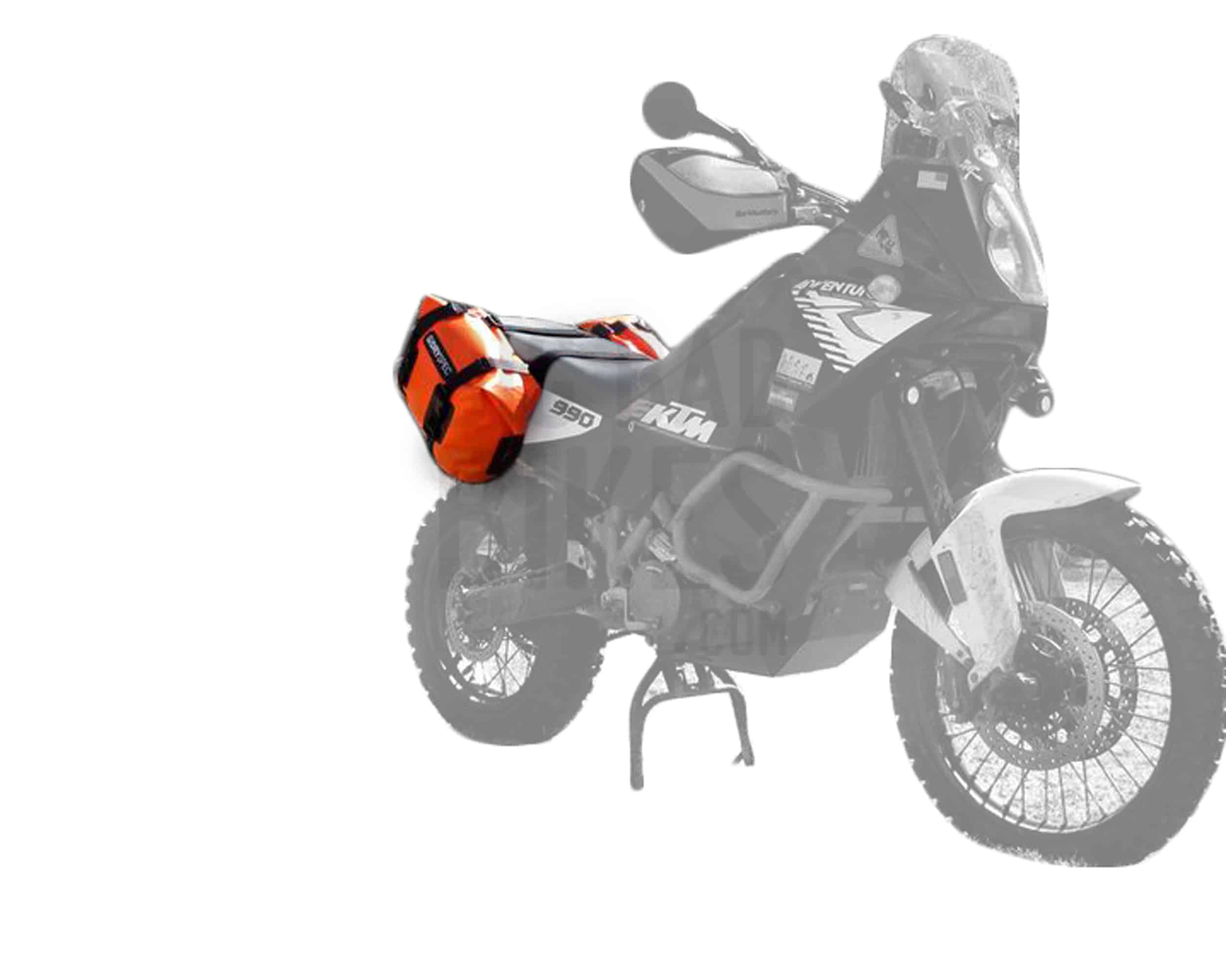 DrySpec D-20 20/20L Waterproof Saddlebags – Orange
40 liters of waterproof storage with a convenient inner rigid core to help the bags retain their shape even when empty
Out of stock
Notify me when stock is available
Excl. Shipping & Other Charges
[?]
---
---
Product Description
The D20 saddlebag set is constructed of RF welded 22oz. vinyl that guarantees 100% waterproof performance even when submerged. The D20 giving you 40 liters of storage capacity also features a rigid core construction that allows the bags to retain their shape even when empty and makes packing and unpacking super easy.
Unlike all other saddlebags, the D20's interchangeable center strap is the core innovation that allows the bags to be so versatile. The bags mount directly to a bike with or without side racks and can attach directly to other D-Series dry bags. Use the Velcro center strap for convenience, the solid nylon strap for extremely muddy conditions, or remove the center strap all together to mount the bags directly to a D28 or D38 dry bag. Mounting the D20 saddlebags to the D28 or D38 dry bag is the ideal solution for riders who want the extra storage but are unable to mount traditional saddlebags due to high exhausts. If you're looking to protect your soft luggage and straps from coming into contact with the hot exhaust you can purchase a universal exhaust heat shield.
Highlights
40 liters of waterproof storage
Modular packing (mates with D28 and D38)
Rigid Core construction
Universal slip-lock mounting straps (included)
Interchangeable center straps (Velcro or solid nylon)
Mounts with or without side racks
Additional Information / Product Reviews
DrySpec D20 Motorcycle Saddlebag Assembly Mounting and Removal Instructions
Source: TwistedThrottle.com
---
Product Specifications
Material: 22oz Vinyl & Coated Cordura
Colour: Orange
Storage capacity: 40 litres (20 litres each side)
Dimensions: 431.8mm L x 152.4mm W x 304.8mm H
What's in the box?
D-20 Waterproof Saddlebags x 2
Velcro center strap x 2
Solid nylon center strap x 2
D78 combo strap x 2
Slip-lock mounting strap x 2
Dual-end slip-lock strap x 1
Mounting instructions
---
---