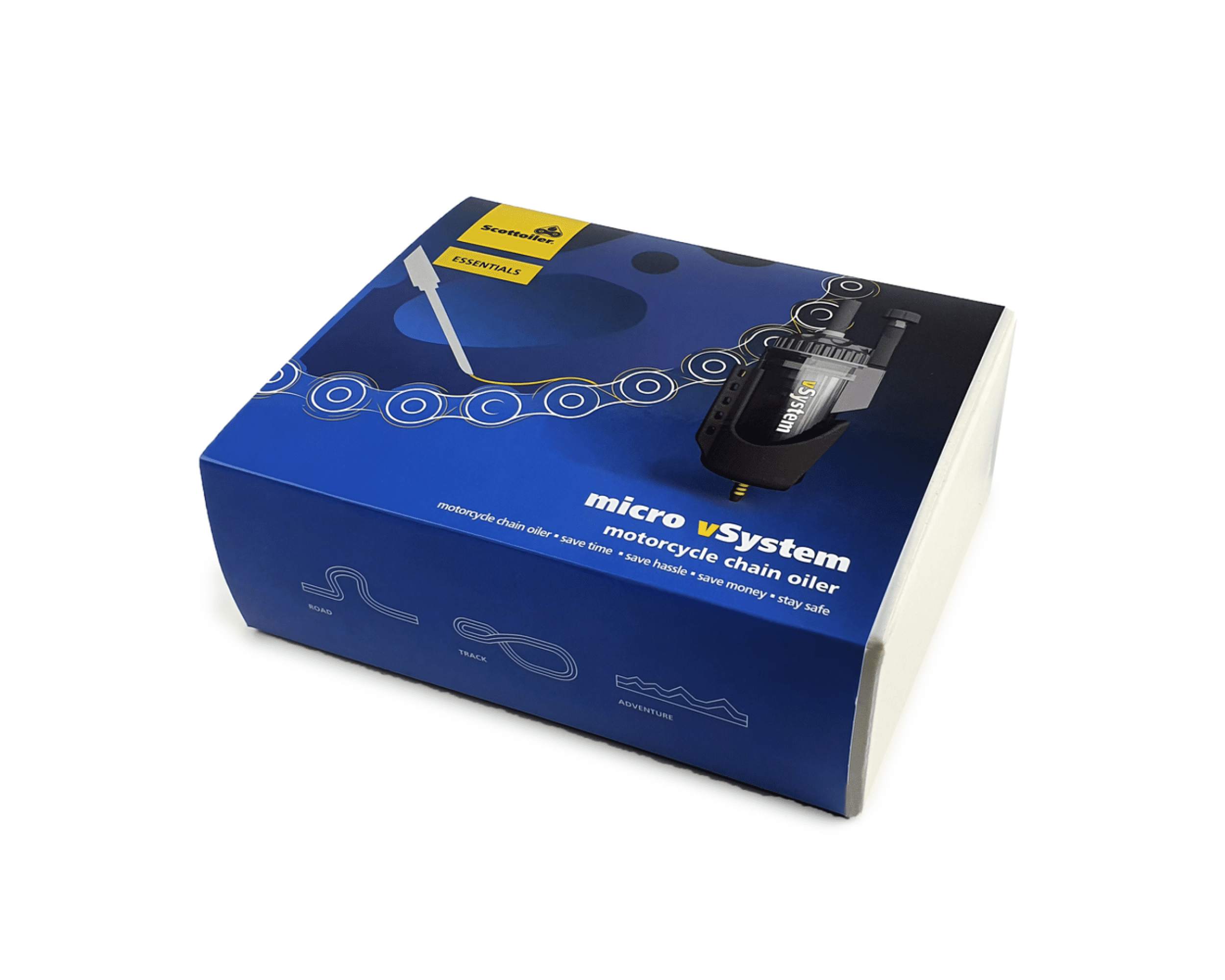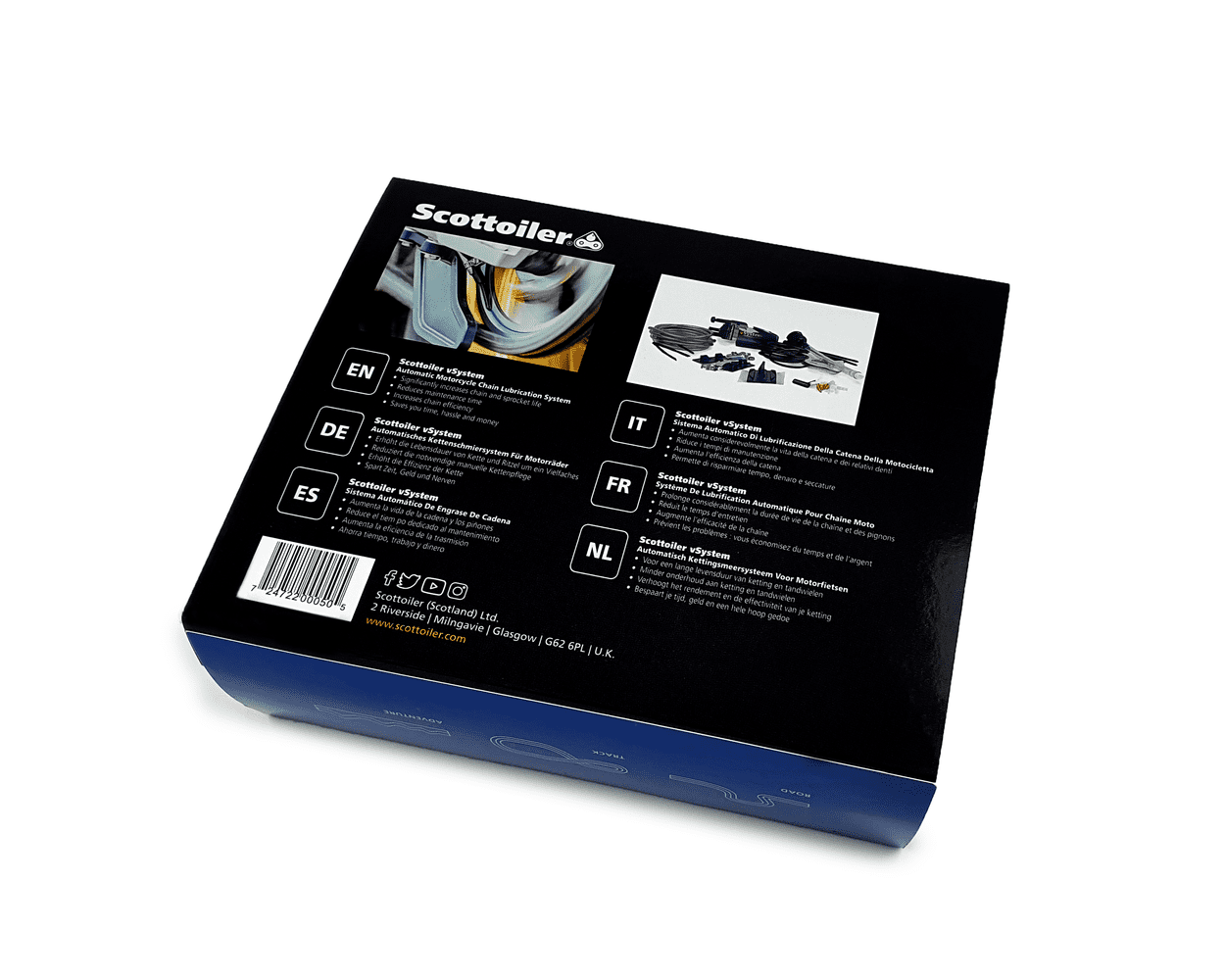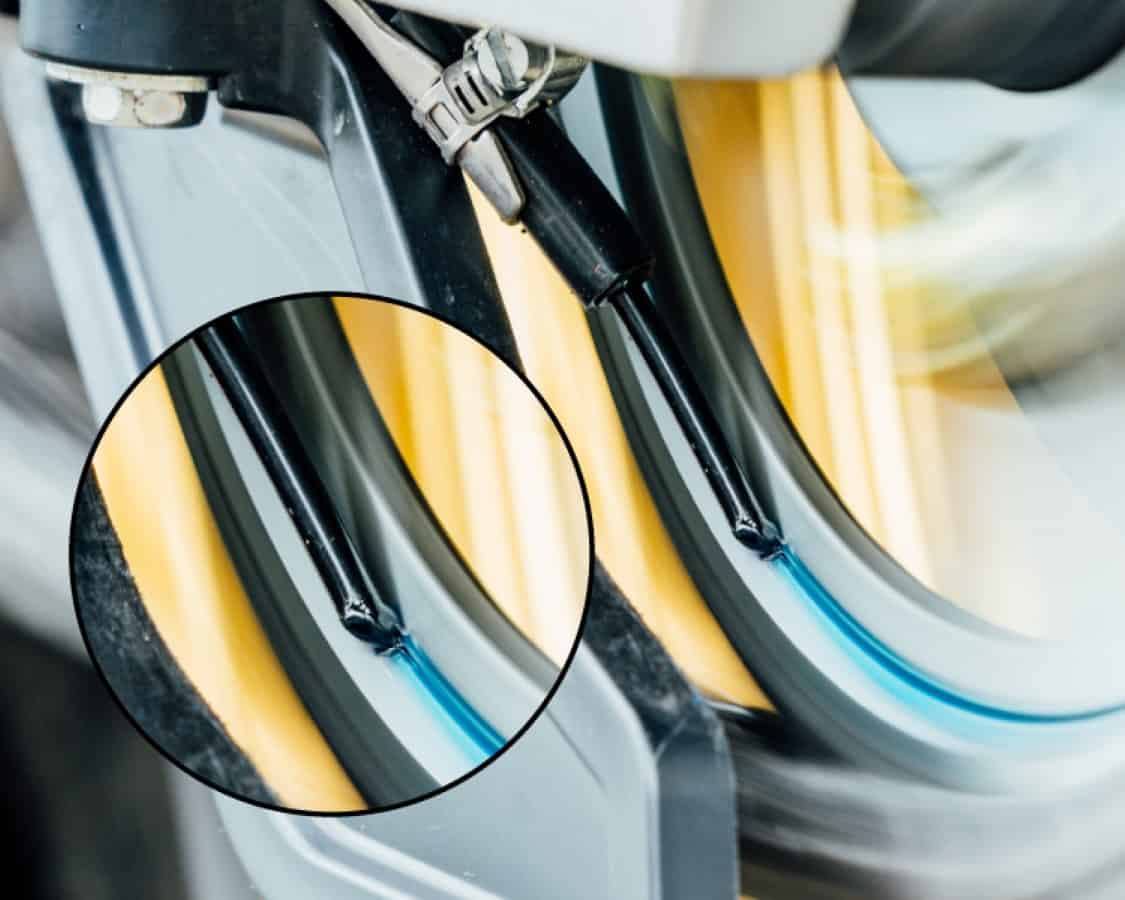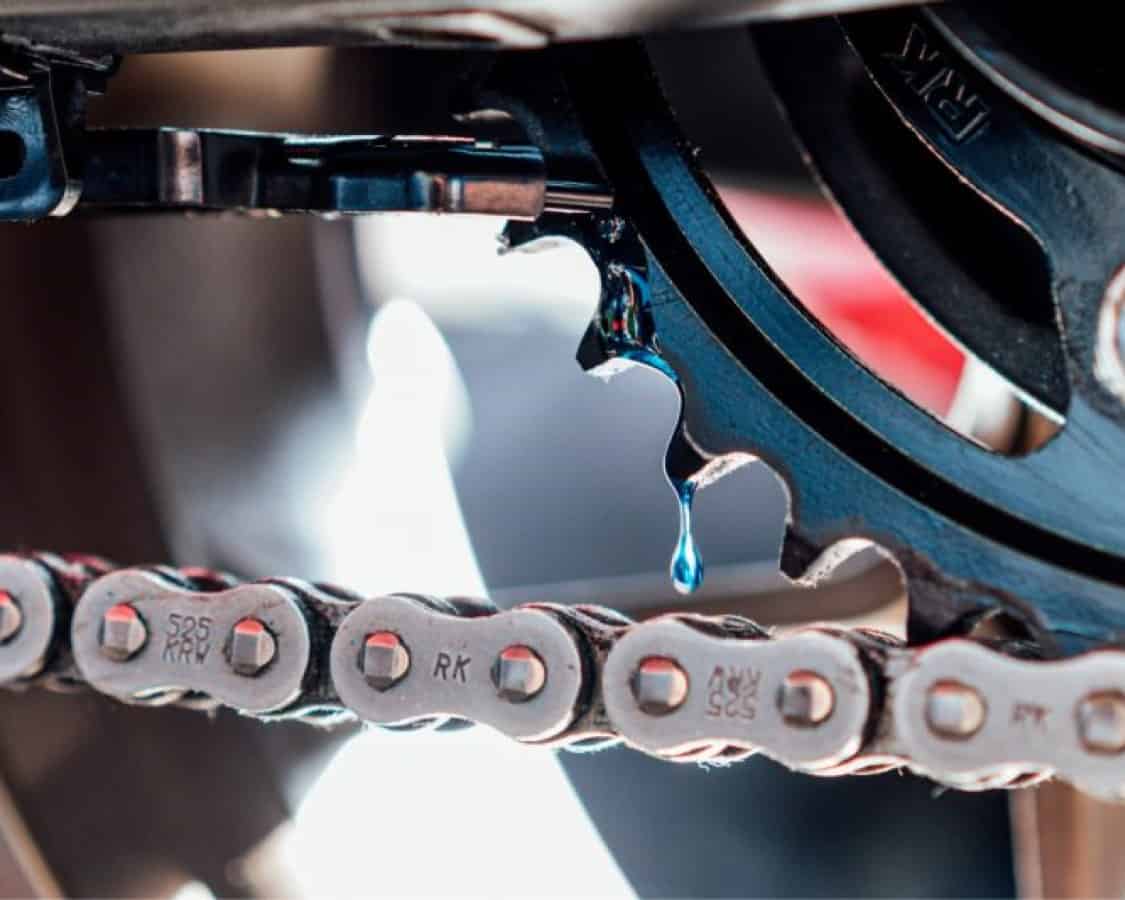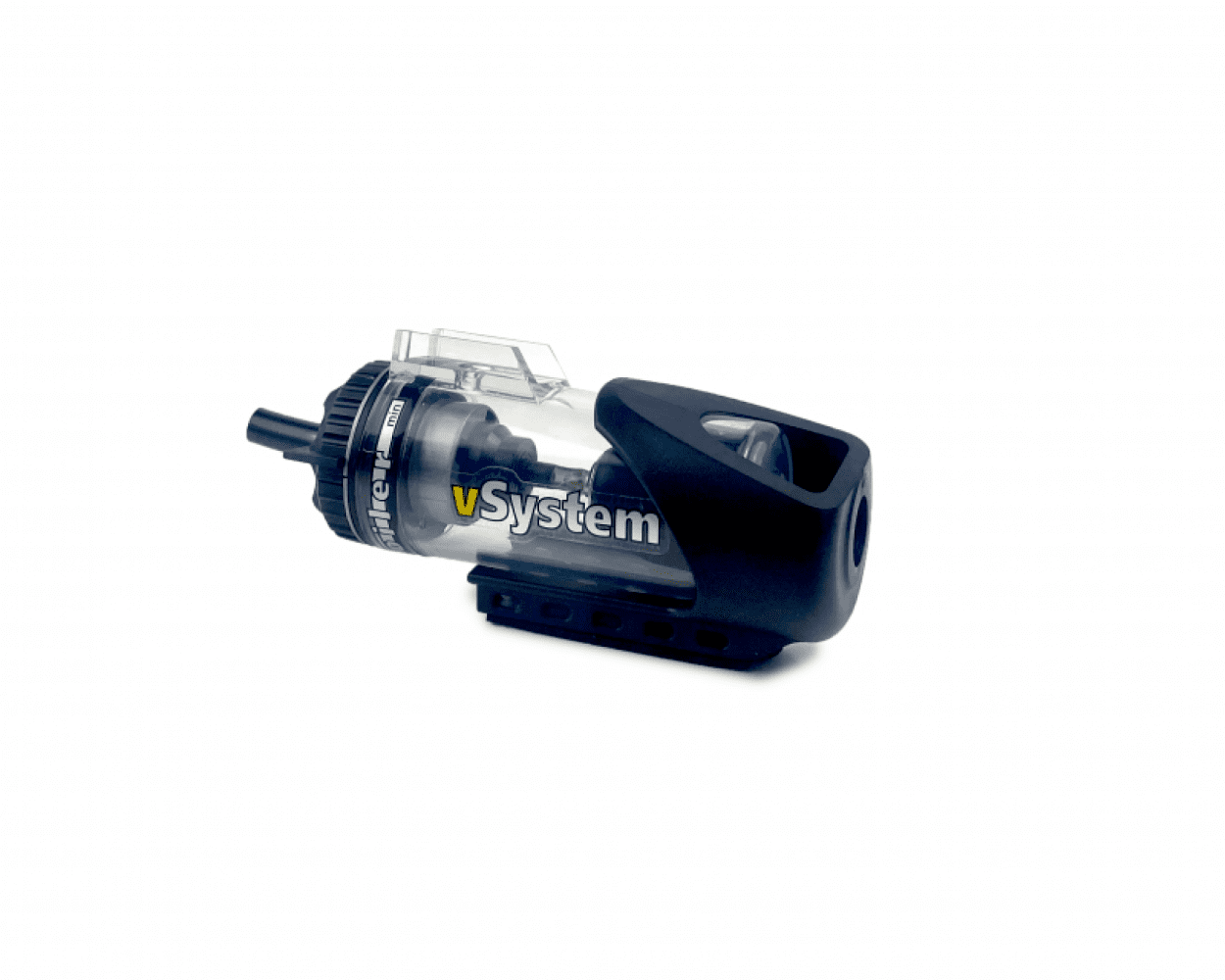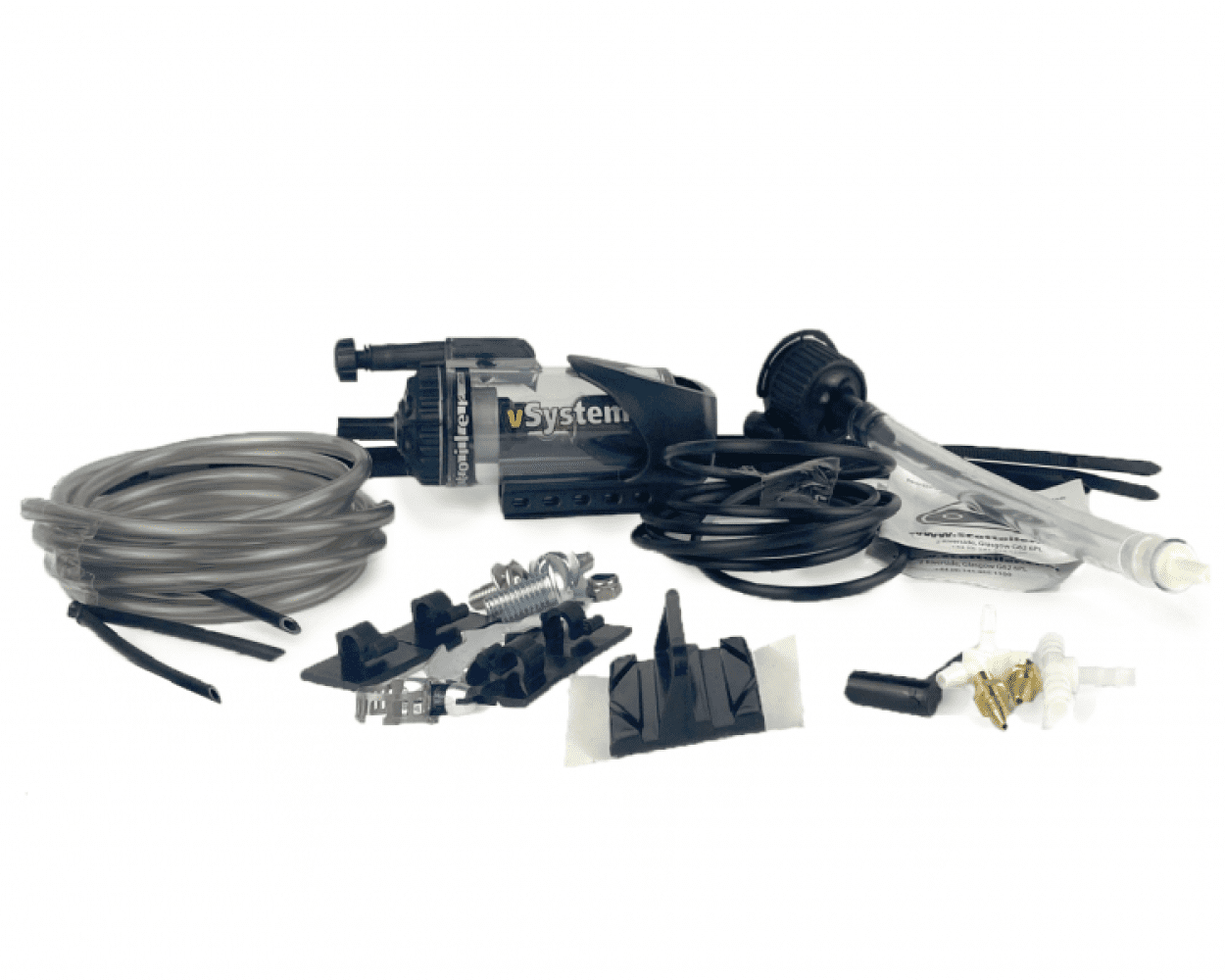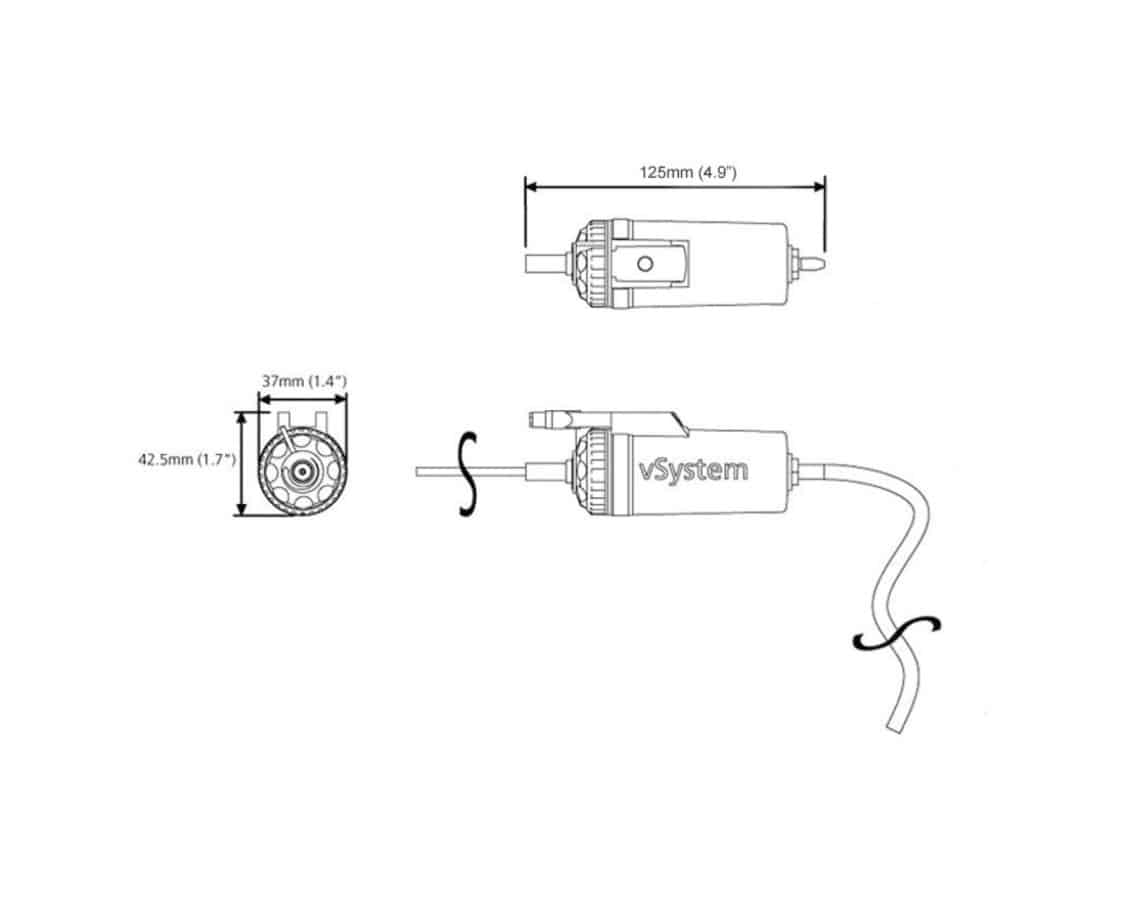 Sale!
Scottoiler Essentials Micro vSystem
No-hassle chain maintenance! This chain oiling kit will keep your chain constantly lubed, taking away the need for those pesky regular chain oiling sessions, not to mention it drastically extends the life of your chain.
1+ in stock
---
---
Product Description
The Scottoiler Essentials Micro vSystem is Scottoiler's latest, easily accessible automated chain oiling system, intended universally for all bikes. Packaged with a smaller reservoir (35ml, or 1200 kms approximately) it becomes easier to fit especially on modern motorcycles with limited space for installation. The kit includes all of the installation pieces needed, instructions, reservoir and warranty. Standard Blue Scottoil (125ml) is also included with this kit.
The Essentials Micro vSystem uses a gravity feed – powered by the engine vacuum – to push oil through and lubricate the sprocket face, and therefore the chain. Your chain will be lubricated as you ride – consistently with your adjustable settings – with the lubrication stopping when you stop. Save Time, Money and Hassle with a Scottoiler Chain Oiler.
It's a simple addition to your bike that can increase the life of your chain and sprockets, and drastically cut down on the time needed for chain maintenance.
NOTE: PLEASE MENTION THE MOTORCYCLE FOR WHICH YOU ARE PURCHASING THE VSYSTEM IN THE ORDER NOTES SECTION. WE CAN THEN INCLUDE ANY NECESSARY ADAPTERS WHERE POSSIBLE.
Check here for more information on adapters needed.
Highlights
Reduce time for chain maintenance
Increase life of chain and sprockets
Improves performance
---
What's in the box?
Scottoiler Essentials Micro vSystem x 1
Standard Blue Scottoil (125ml) x 1
Mounting instructions
---
---