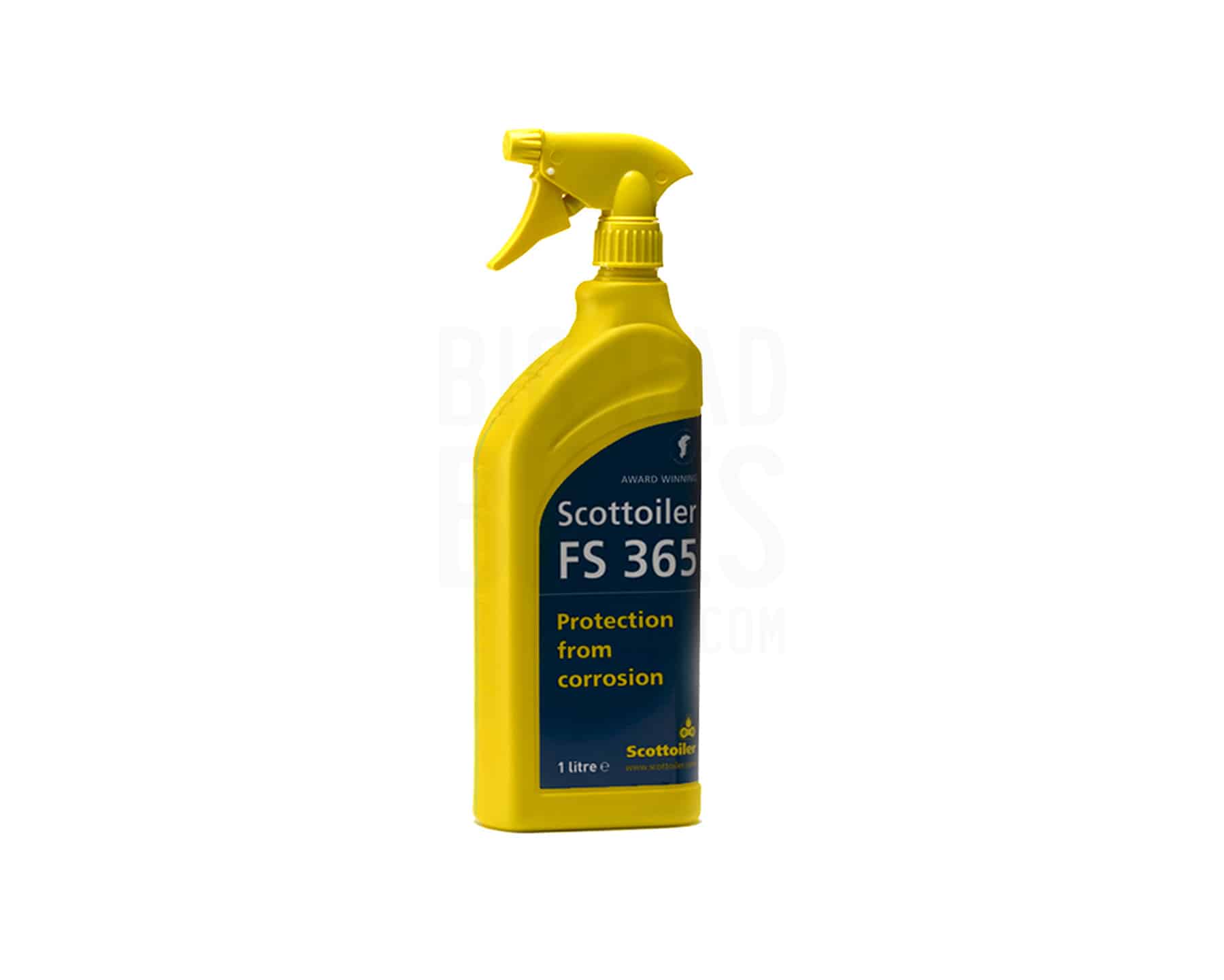 Scottoiler FS365 Corrosion Protector
Water based corrosion protector spray
Scottoiler
Product Description
Scottoiler brings you the FS 365 Corrosion Protector Spray. The spray is water based, allowing it to get to hard to reach areas. The water evaporates leaving behind a protective layer on all surfaces. Its formulated using mild alkalis and PH buffers that work to balance out the acidic elements that normally cause corrosion. You can read more about the FS365 spray here.
Additional Information / Product Reviews
Source : Scottoiler
What's in the box?
1L Spray Can of FS 365
Compatibility Warning
Do not spray on screens or lenses as it could affect visibility.