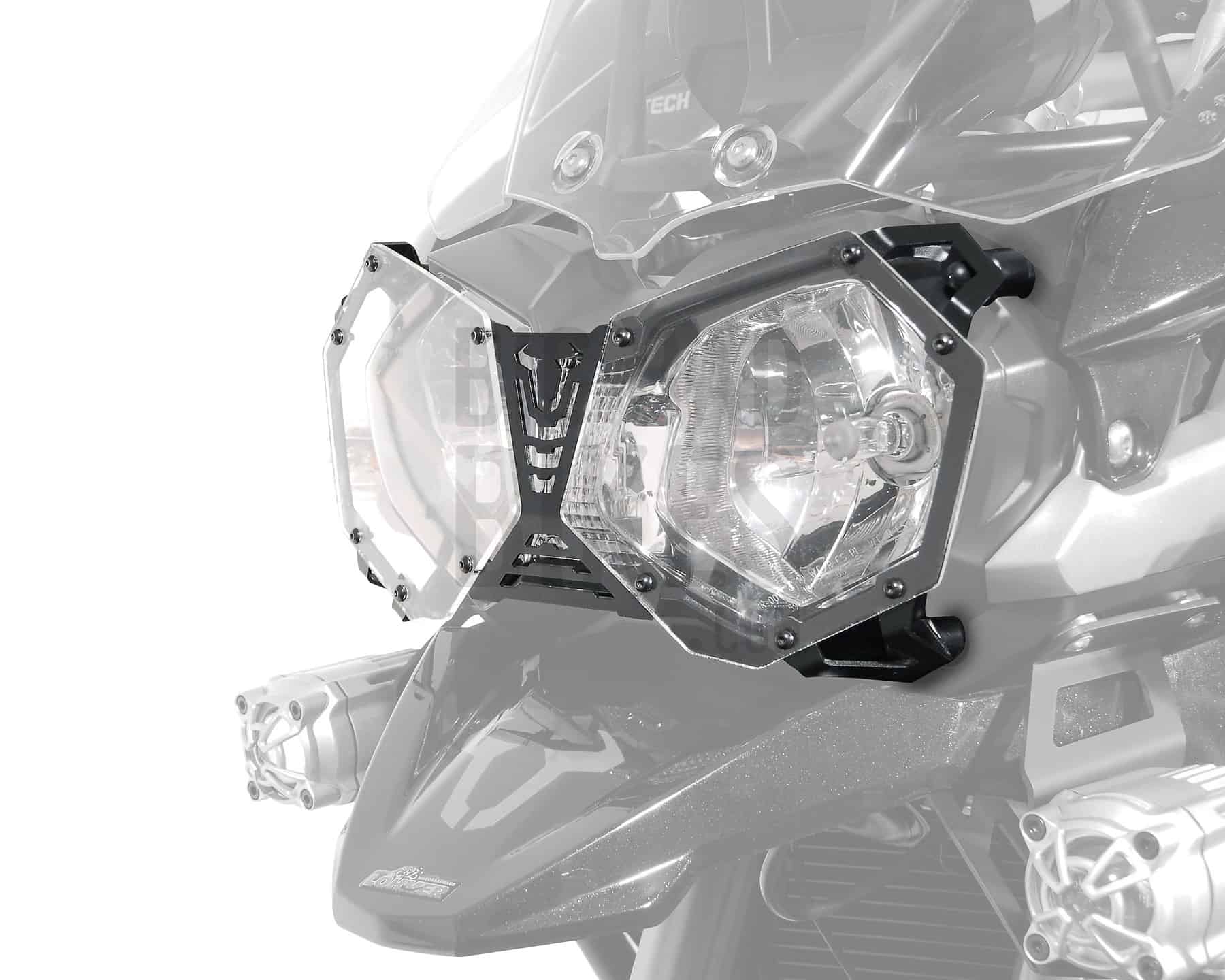 SW-Motech Headlight Guard for Triumph Tiger 800 / Explorer XC
A strong, easy-to-clean headlight protector. Perfect if you plan to do any off roading at all on the Triumph Tigers
SW-Motech
Product Description
SW Motech brings you Headlight Protection for the Triumph Tiger 800XC. The frame is made from laser cut aluminium, keeping it light while still strong enough for the job at hand. The sheilds are made from transparent and high strength Makrolon material, providing geat protection from stone and sand particles thrown up at your headlights. The sheild can be removed for easy cleaning and maintenance.
Highlights
Aluminium frame, Makrolon shield
Light but strong
Easy to clean
Product Specifications
Material : Aluminium (frame), Makrolon (shield)
What's in the box?
Headlight Protection
Mounting material
Mounting instructions