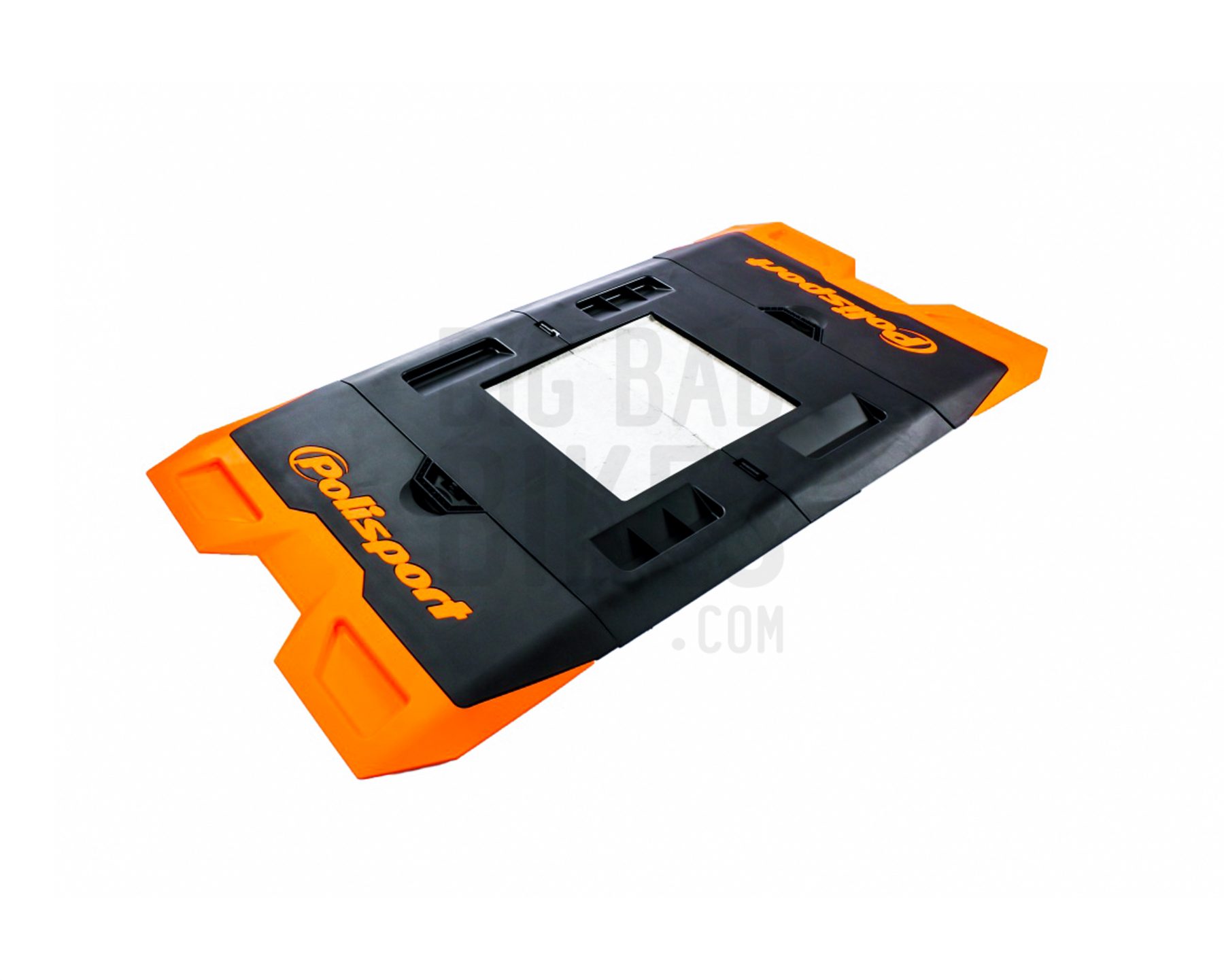 Polisport Bike Mat
An extremely compact, functional and foldable bike mat! It looks pretty slick too!
Polisport
Product Description
The Polisport's Bike Mat is the ultimate accessory for racing teams as well as riders who do their bike's maintenance themselves. Developed according to FIM standards regarding liquid spillage, this Bike Mat stands out from any other bike mats for its foldable design that makes it easy to carry by hand and even easier to store or to transport in your car or truck.
It has an embedded replaceable porous mat that soaks up oil and fuel spillage (It absorbs up to 1L of oil/fuel). The bike mat comes along with two replaceable porous mats. It has a resistant structure built in polypropylene. The bike mat is compatible with the majority of bike stands in the market. It has a built-in handle for easy transportation and the mat is also extremely compact and easy to store. The cut-out compartments on the mat can be used to hold screws and other bits, while you work on your bike.
Highlights
Foldable plastic bike mat
Structure built in polypropylene
Compatible with the majority of bike stands in the market
Built-in handle for easy transportation; Extremely compact and easy to store
Additional Information
Polisport Foldable Bike Mat
https://youtu.be/IY0JaA2URD4
Source: Polisport
Product Specifications
Material: Polypropylene
Colour: Orange KTM / Black
Weight: 9.5 kg
Open dimensions: 1800mm x 990mm
Closed dimensions: 511mm x 990mm
What's in the box?
Bike Mat x 1
Replaceable porous mat x 2