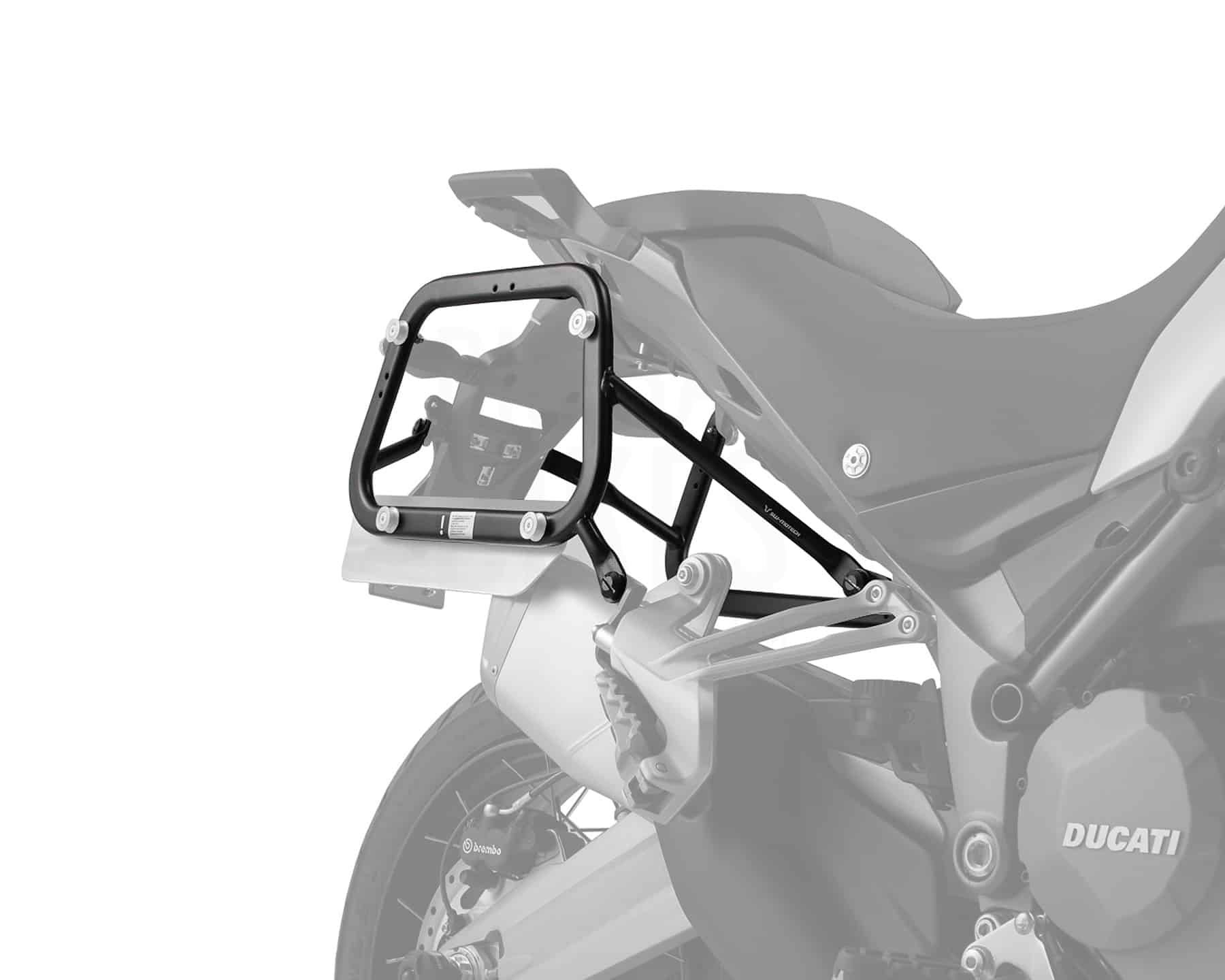 SW-Motech EVO Side Carrier for Ducati Multistrada 950 / Multistrada Enduro 1200
The most versatile mounting system for TraX EVO & ADV and AERO panniers.
SW-Motech
Product Description
SW Motech brings you the Quick Lock EVO Side Carriers for the Ducati Multistrada 950 / Multistrada Enduro. These side carriers are meant for mounting SW Motech's panniers – TraX EVO, TraX ADV & AERO. The side carriers themselves are designed specifically for the bike and feature quarter turn fasteners that allow you to have your bike back to stock in for a couple of minutes. These side carriers also allow for the quick mounting and dismounting of the panniers. The optional security device for side carriers ensures that the carriers are secure. There are also adapter kits available that allow for mounting of GIVI, KAPPA, Hepco & Becker, Krauser and Shad panniers
Highlights
Bike specific
Quick Lock EVO mounting system
Designed for TraX EVO, TraX ADV & AERO panniers
Additional Information / Product Reviews
Product Specifications
Color: Black
Max Load: 12.5kg per side
Rear width with mounted side carriers (without cases): 470 mm
What's in the box?
QUICK-LOCK EVO Side Carrier
Mounting material
Mounting instructions