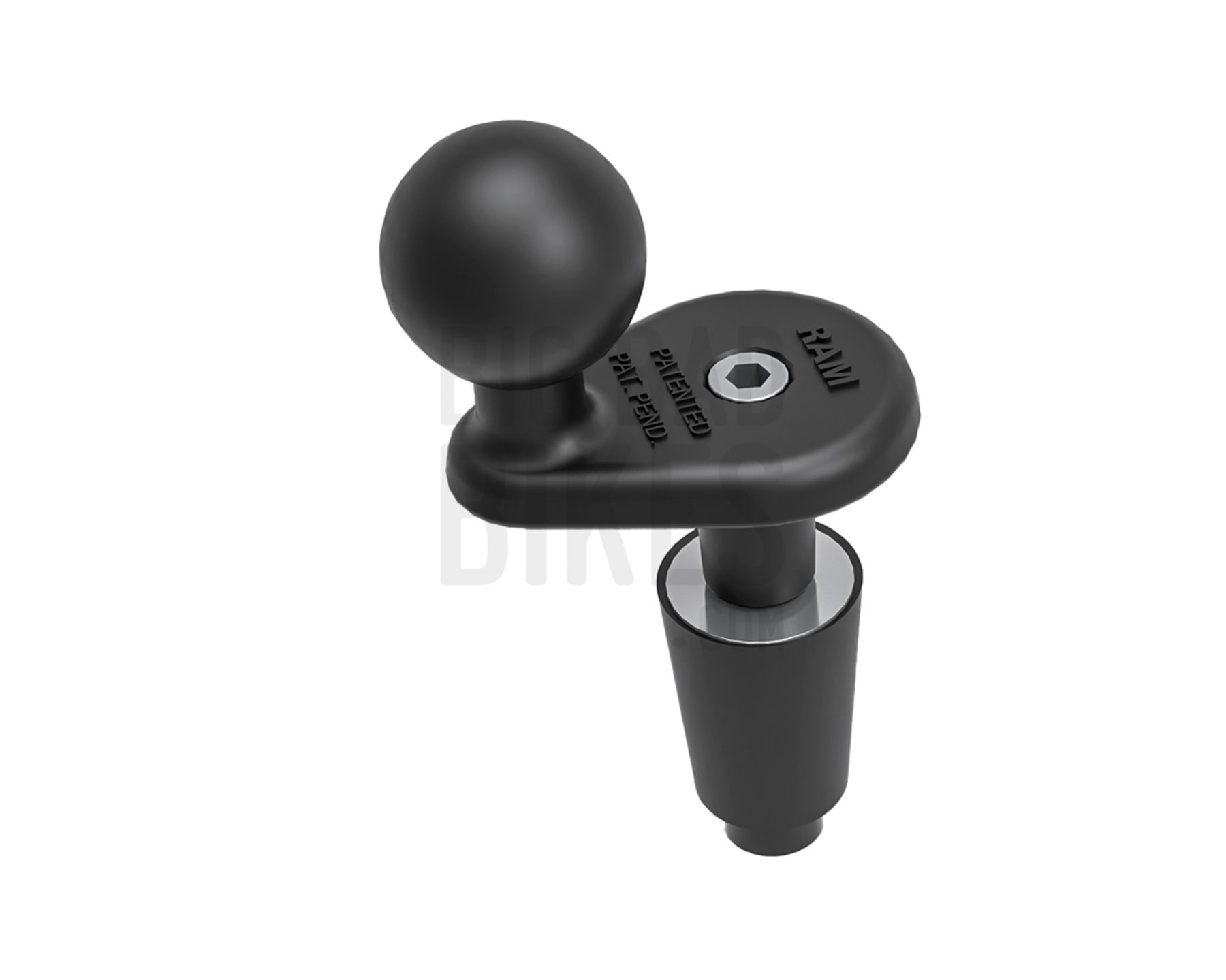 RAM Mounts Motorcycle Fork Stem Base with 1″ Ball
A simple and popular way to mount electronic devices to your motorcycle
Ram Mounts
Product Description
The RAM motorcycle fork stem base is one of the cleanest and most popular solutions for mounting your favourite device on the center of your bike. Featuring a B size 25.4mm (1″) rubber ball, this part is designed to fit into the cylindrical bore of fork stems and will work with stems that measure 12mm to 38mm (.5" to 1.49") in diameter. This system utilizes ball and socket connections that can be adjusted to provide a multitude of mounting positions and secured to provide stability during use. It's made of powder-coated, marine-grade aluminium for durability and reliability in the most demanding environments. Connect the ball to any RAM Holder/Cradle to mount phones, cameras, GPS units and more.
Highlights
Designed to fit into the cylindrical bore of fork stems
Made of powder-coated, marine-grade aluminium
Lifetime warranty
Required Accessories
Mount Base Only. RAM Arm + Cradle/ Holder for Device sold separately
Additional Information
RAM Motorcycle Fork Stem Base with 1″ Ball
https://youtu.be/8SzVoXsrEnw
Source: RAM Mounts
Product Specifications
Material: Marine-grade Aluminium / Rubber
Surface: Powder coated
Color: Black
Ball / Socket Size: B Size (25.4mm)
Weight: 0.11kgs
Maximum Load: 0.90kgs
What's in the box?
Ball with aluminium casting x 1
Expansion Plug for 12mm – 38mm (.5″ – 1.49″) Fork Stem Holes x 1
M5 x 60mm Machine Screw x 1
Steel Washer Set x 1
Nut Pocket Washer Set x 1
Brass Nylock Nut x 1
NOTE: It is STRONGLY suggested that you watch the instructional "How To" video BEFORE attempting to install this part. Attempting to install the product without the correct measurement information will render the product unusable.
https://youtu.be/iL6UI4EXzBw
Source: RAM Mounts
RAM® Motorcycle Fork Stem Base Installation