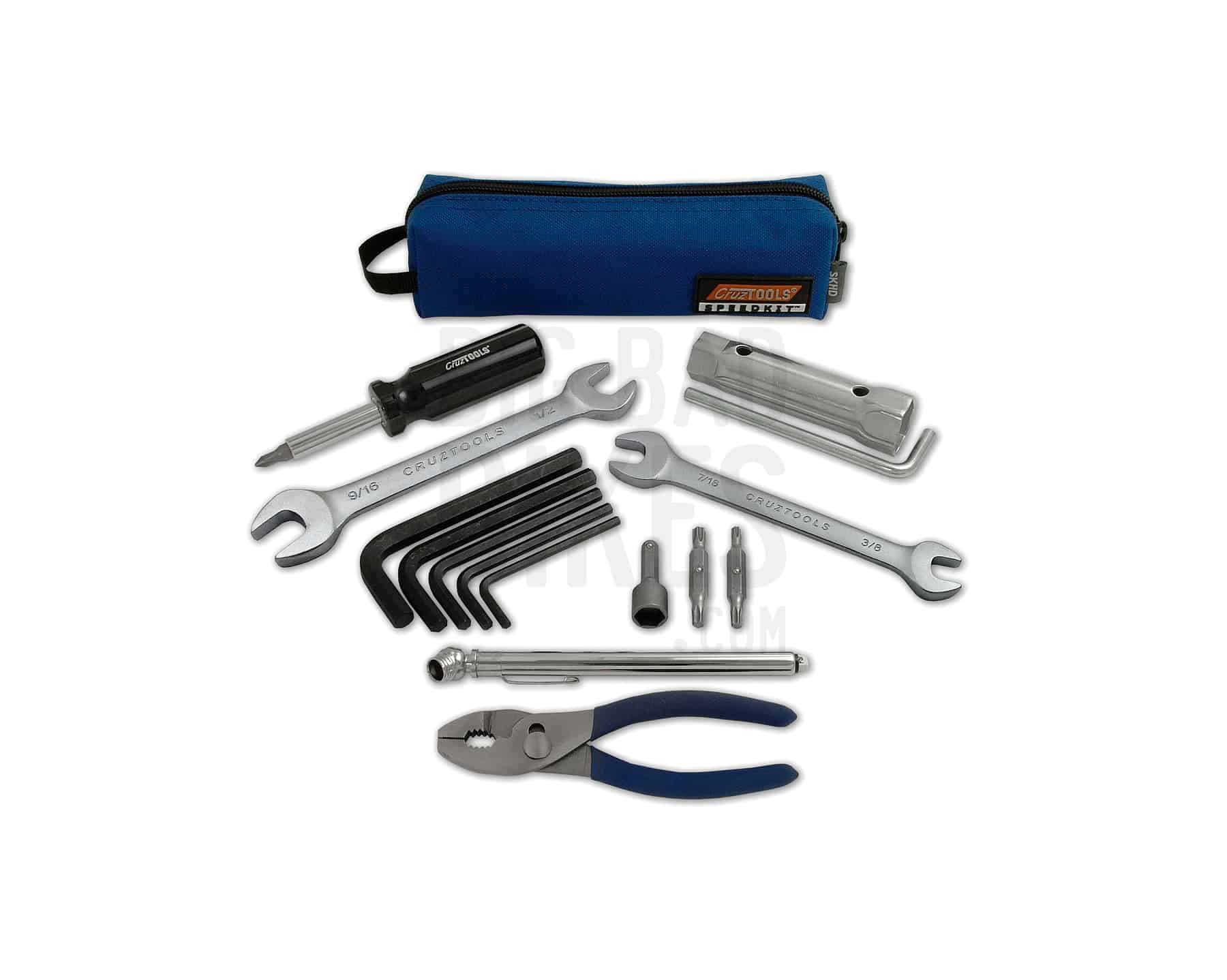 CruzTOOLS SpeedKit for Harley Davidson
A simple upgrade to your Harley's stock toolkit!
CruzTOOLS
Product Description
CruzTOOLS brings you the SPEEDKIT for Harleys, providing a new standard for capability and compactness in roadside tool kits. This compact kit comes in a durable zip up pouch, weighs only 0.7kg and measures 180x50x50 mm, so it will fit just about anywhere!
The kit contains:
Wrench Set – 3/8 x 7/16, 1/2 x 9/16
5-in-1 Screwdriver (2 slotted, 2 Philips, 1 nut driver)
Nut driver – 10mm
Combination Spark plug socket – 5/8″ (16mm) & 13/16″
Slip-Joint pliers
Tire pressure gauge
Allen/Hex keys – 1/8″, 5/32″, 3/16″, 1/4″, 5/16″
Star keys – T20, T25, T27, T30
Highlights
Compact tool kit for Harleys
Lightweight – 0.7kg
Durable zip up polyester pouch, fits under most seats
What's In The Box
Wrench Set – 3/8 x 7/16, 1/2 x 9/16
5-in-1 Screwdriver (2 slotted, 2 Philips, 1 nut driver)
Nut driver – 10mm
Combination Spark plug socket – 5/8″ (16mm) & 13/16
Slip-Joint pliers
Tire pressure gauge
Allen/Hex keys – 1/8″, 5/32″, 3/16″, 1/4″, 5/16″
Star keys – T20, T25, T27, T30
Zip-up Polyester Pouch