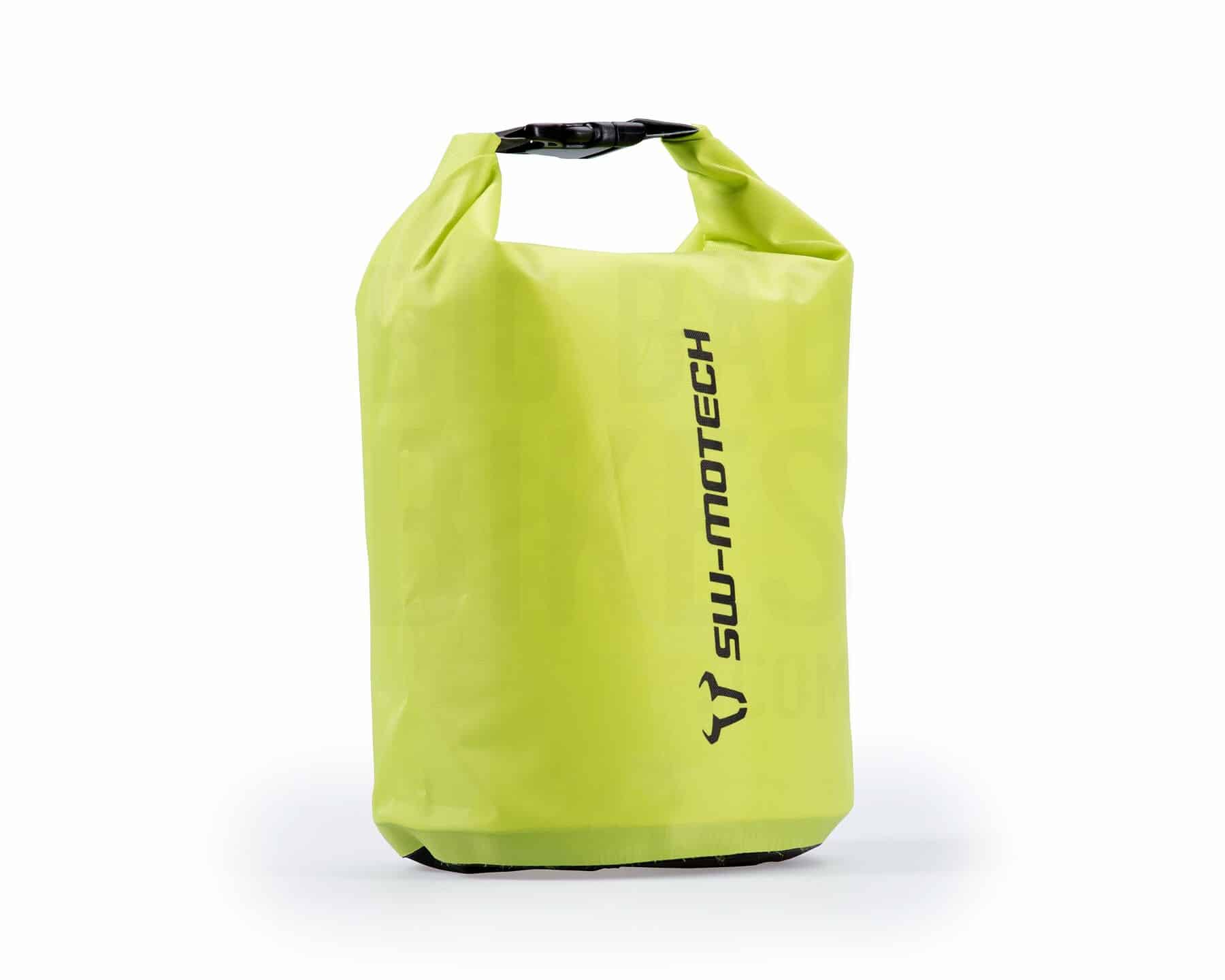 SW-Motech 4L Waterproof Drypack
100% waterproof innerbags for your luggage
SW-Motech
Product Description
SW Motech brings you the 4L Waterproof Drypack innerbag. These bags are made of 210/250D fabric with a waterproof coating on the inside. This, along with the roll top closure, makes the bag 100% waterproof. The bags are meant to be used as organizers inside your larger motorcycle luggage, helping to keep your stuff segregated and dry. The bags can also be fastened on to the outside of other soft/hard luggage. They come in 4 sizes so that you can choose a combination of sizes that works just right.
Highlights
Universal fit
Roll-top closure
Waterproof inner coating
Product Specifications
Color : Yellow
Material : 210/250D Fabric
Capacity : 4 litres
What's in the box?
Drypack