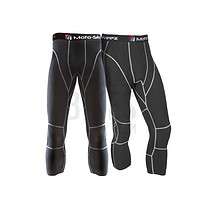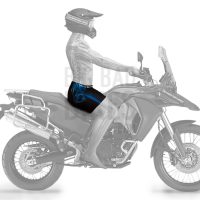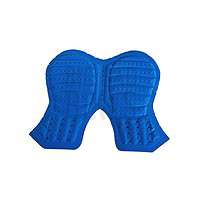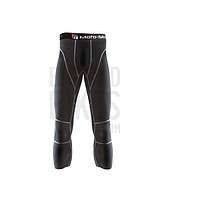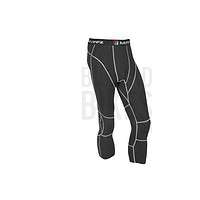 MotoSkiveez Adventure Tights
We all share the love of the open road, the hum of the engine and the freedom of the adventure ride. But the aches and pains that go along with it? No thanks! Do yourself a favor and make riding super comfy with Moto-Skiveez' innovative Adventure underwear, designed to leave those pesky pains in the dust.
---
---
Product Description
Moto-Skiveez® are engineered specifically for motorcycle riding utilizing the latest technology in bicycle short design. They were developed at the TMF research facility in Verona, Italy. TMF employs thermal imaging camera systems placed between the rider and the saddle. This technology measures body temperature in the prostatic/ischiatic/perineal /inguinal area.
TMF also uses computerized sensors that reveal pressure applied at the points of contact to enable and determine the correct type of material to be applied. This technology has directed us to develop three distinct garments for different riding styles. We have defined those styles as; SPORT, a forward leaning position experienced on sport bikes, ADVENTURE, an upright position experienced on most dual sport or dirt bikes and CRUISER, a relaxed position experienced by riding most cruiser style motorcycles.
Moto-Skiveez® offer a unique solution specific to each of these riding styles. Each pad is specifically designed to interface seamlessly with the rider's area of seating contact according to their style of motorcycle. Additionally the pads are engineered to inhibit irritation caused from the different forces a rider may experience from riding that style of motorcycle.
The Moto-Skiveez® Performance ADVENTURE Tight is based on our proven ADVENTURE pad design. Manufactured in Italy using the latest bicycle pad technology, the new "Performance ADVENTURE" pad forms a multi density scaffold using only a single layer of proprietary foam. This applied science better maintains the pad's cushioning and support to further reduce riding discomfort. In addition, this technology creates a pad with improved moisture absorption and better breathability. The padding in the seating area of this design has multiple densities formed with both concave and convex elliptical curves. This feature provides added comfort as the rider moves forward and back.
The fabric is infused with silver ions for permanent anti-microbial, anti-bacterial treatment. This means no more smelly skiveez!
The 3/4 length tight is designed to comfortably fit next to the rider as a base layer. Using a slightly higher compression fabric than the Moto-Skiveez® base shorts, the tight is intended to reduce muscle fatigue and improve riding stamina. The garment incorporates a waistband designed for ultimate comfort. Manufactured using two fabrics, this design maximizes breathability and moisture control. The knee section is patterned to facilitate bending and movement.
Size Chart –
| | | |
| --- | --- | --- |
| Size | Waist | Hips |
| S | 28-31″ | 38-40″ |
| M | 32-35″ | 41-43″ |
| L | 36-39″ | 44-45″ |
| XL | 40-43″ | 46-47″ |
| 2XL | 44-47″ | 48-50″ |
Highlights
3/4 length compression tights
Padded seat, designed specific for Adventure Motorcycles
Premium breathable fabrics used to increase comfort in all riding conditions
Fabric infused with Silver ions for antimicrobial & antibacterial treatment
Additional Information / Product Reviews 
Customer Reviews (for the Adventure Skiveez featuring the same padded seat design)
Source : MotoSkiveez
Source : Revzilla
---
Product Specifications 
NA
What's in the box?
MotoSkiveez Adventure Tights
Compatibility Warning
Must have butt!!
---