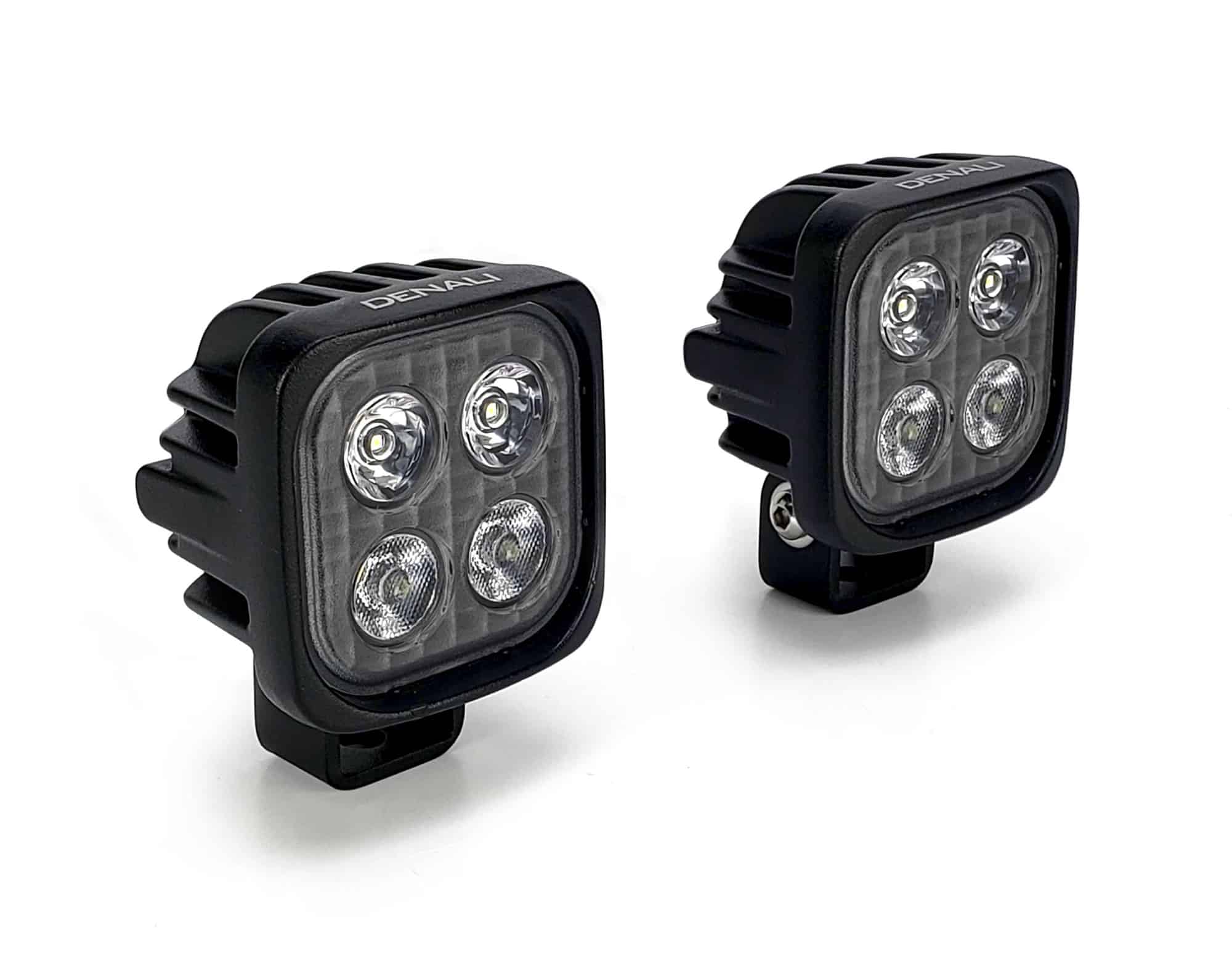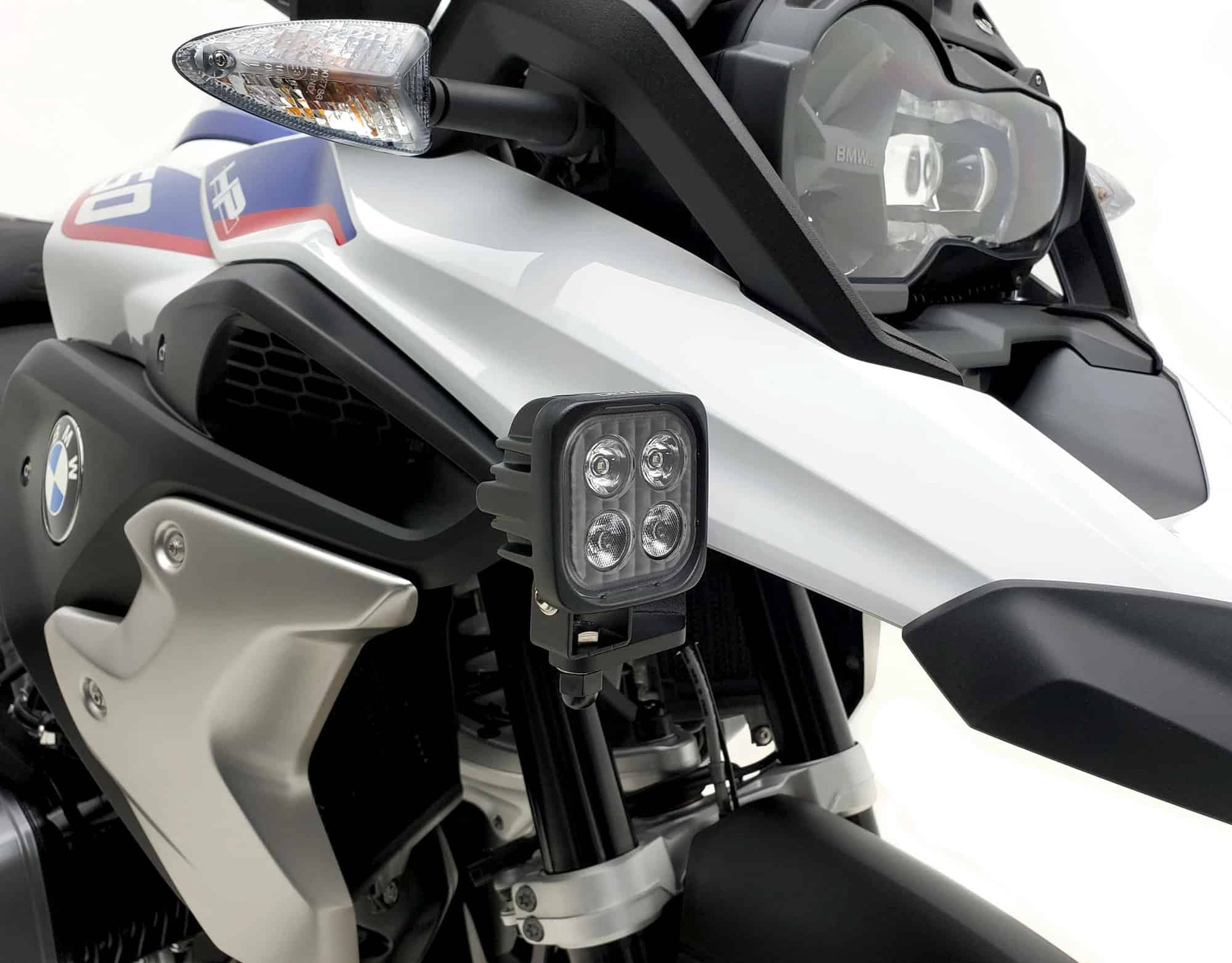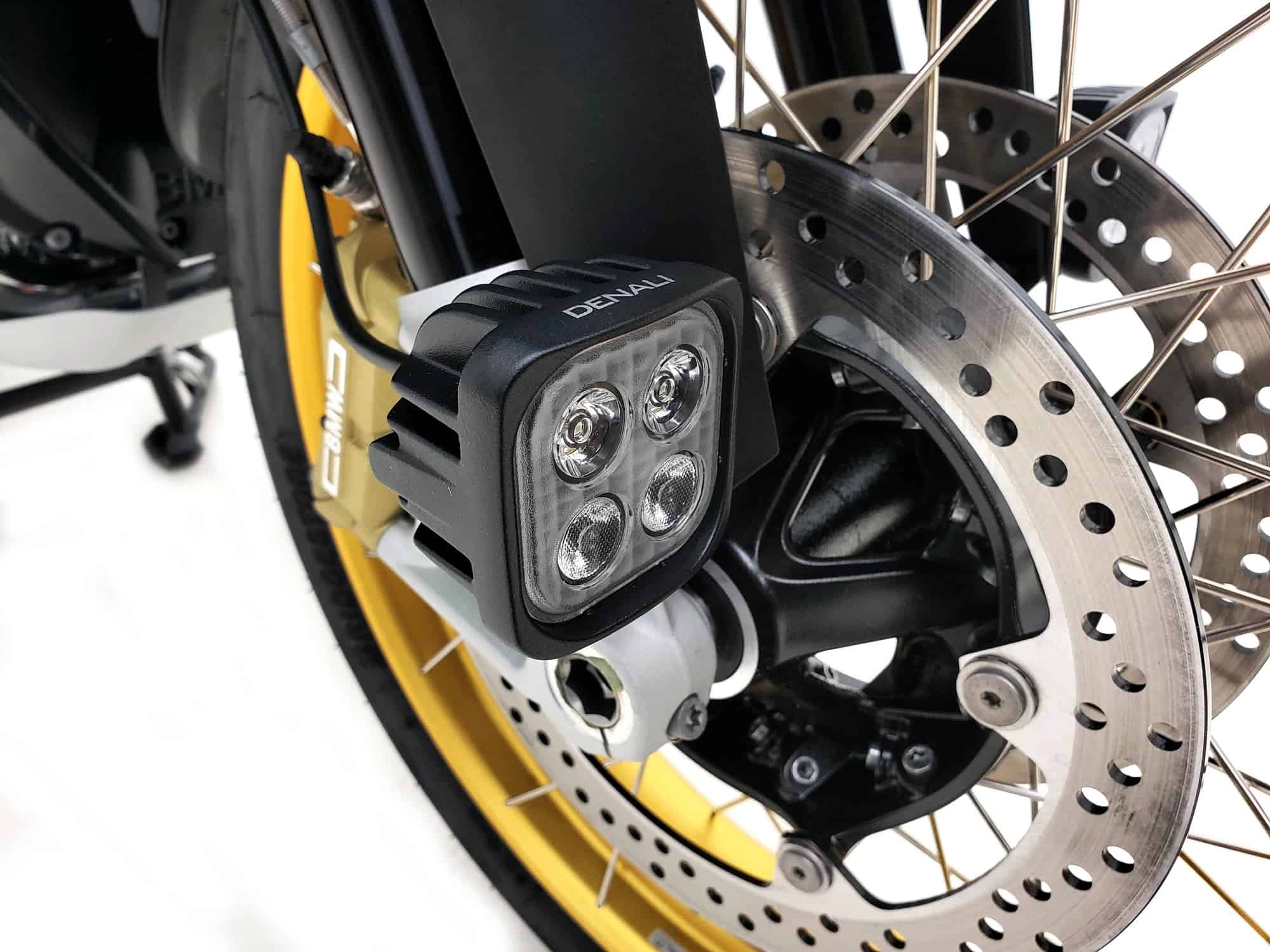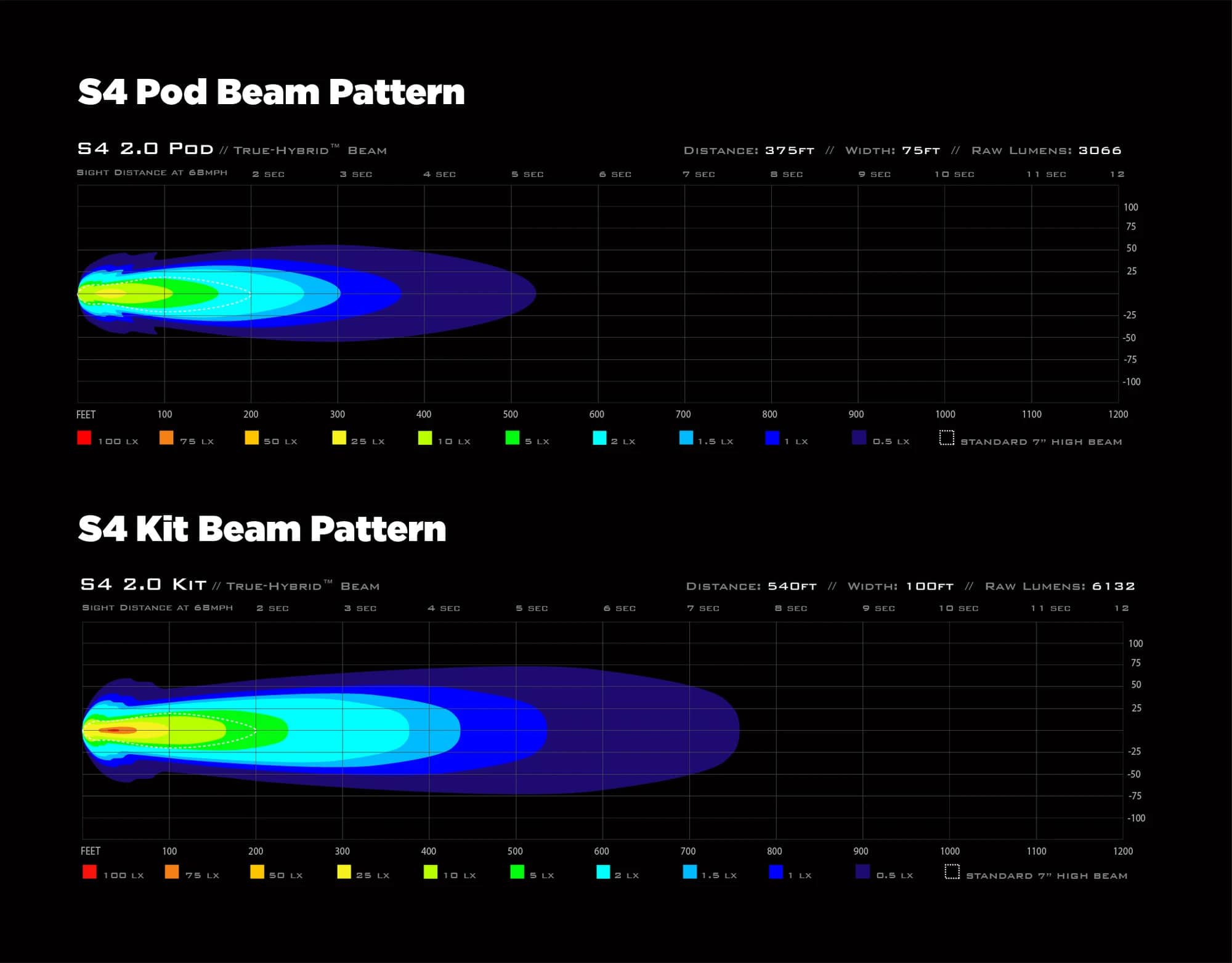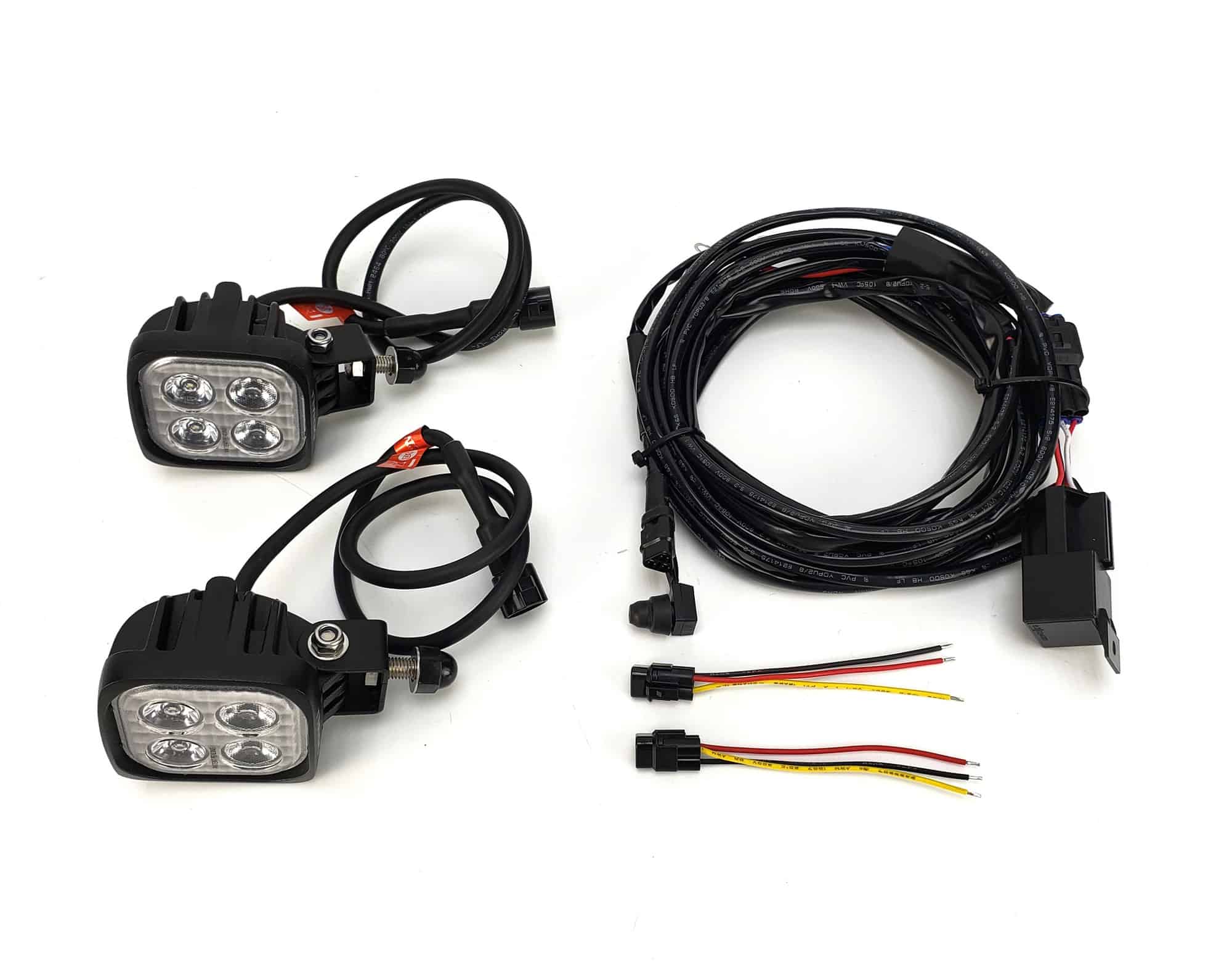 DENALI S4 Auxiliary LED Lights
A durable high-performance light that won't break the bank !
Out of stock
Notify me when stock is available
Excl. Shipping & Other Charges
[?]
---
---
Product Description
The S4 is the first light Denali developed as part of the new S-Series product line. At over 3000 lumens per light and economically priced, the S4 provides more light per buck than just about anything else on the market. The new S-Series lights were specifically engineered to reduce cost without sacrificing performance, quality or durability. In fact, the S4 features the same high intensity LEDs as the D-Series lights, but utilize a single-piece optic and sealed beam construction to reduce the number of unique components. The result is a super durable high performing light that won't break the bank.
The S4's fixed lens features two flood optics and two spot optics to create the ultimate hybrid beam pattern; a super wide close-range flood and a piercing spot beam in one housing.
Consistent with D-Series lights, the S4 features Denali's innovative DataDim™ Technology that enables the lights to be upgraded in seconds to dual intensity by connecting a plug-n-play DataDim™ Controller (DNL.WHS.11000) that will automatically switch the lights between half and full intensity with your vehicle's original high beam switch.
PLEASE NOTE:
– Upgrading to dual intensity with stock LED headlight is not possible with this kit. Premium wiring harness will be needed (along with the dual intensity controller) to make dual intensity work with stock LED headlight.
– This kit comes with only one integrated switch option. If you wish to use a 3-position switch or switch eliminator plug you must upgrade to the premium wiring harness for compatibility.
– S4 LED Light Pods are available individually for those wanting to use the premium wiring harness.
Highlights
High-Intensity Series Cree LEDs outputting 6132 lumens per kit
DrySeal™ Submersible Waterproof light can withstand the most extreme environments
LiveActive™ Thermal Management keeps the LEDs cool preventing the loss of light output from overheating
---
Product Specifications
Size: 69.85mm square x 50mm deep (each)
Power Draw: 4.6 Amps
Beam Distance: 164.6m
Beam Width: 30.5m
Raw Lumens: 6132
LED: (8x) 7 Watt Cree XPL HI
What's in the box?
Denali S4 LED Light Pods x 2
Standard Single Intensity Wiring Harness x 1
M8 Mounting Hardware x 2
Wiring Pigtail x 1
Mounting Instructions
---
---