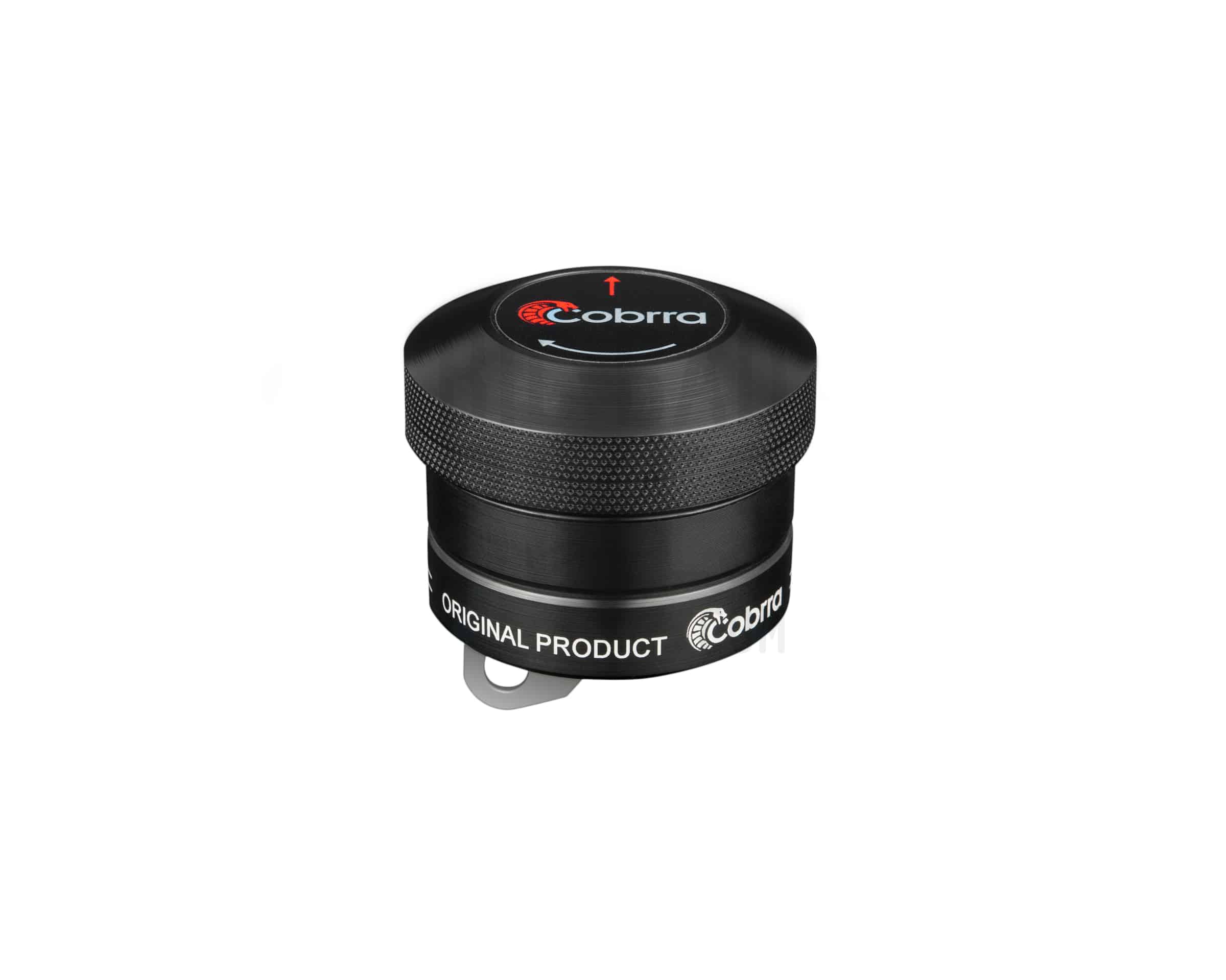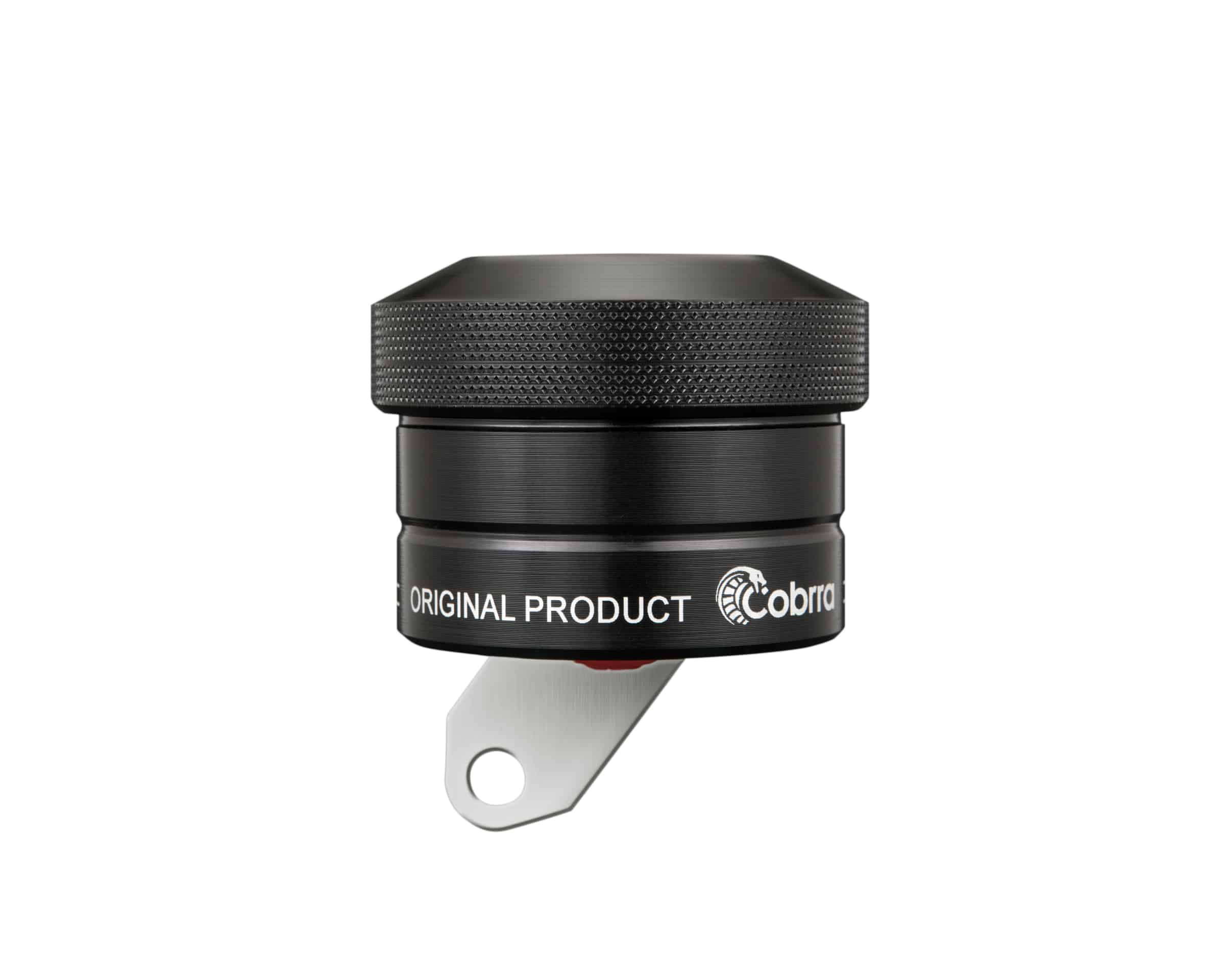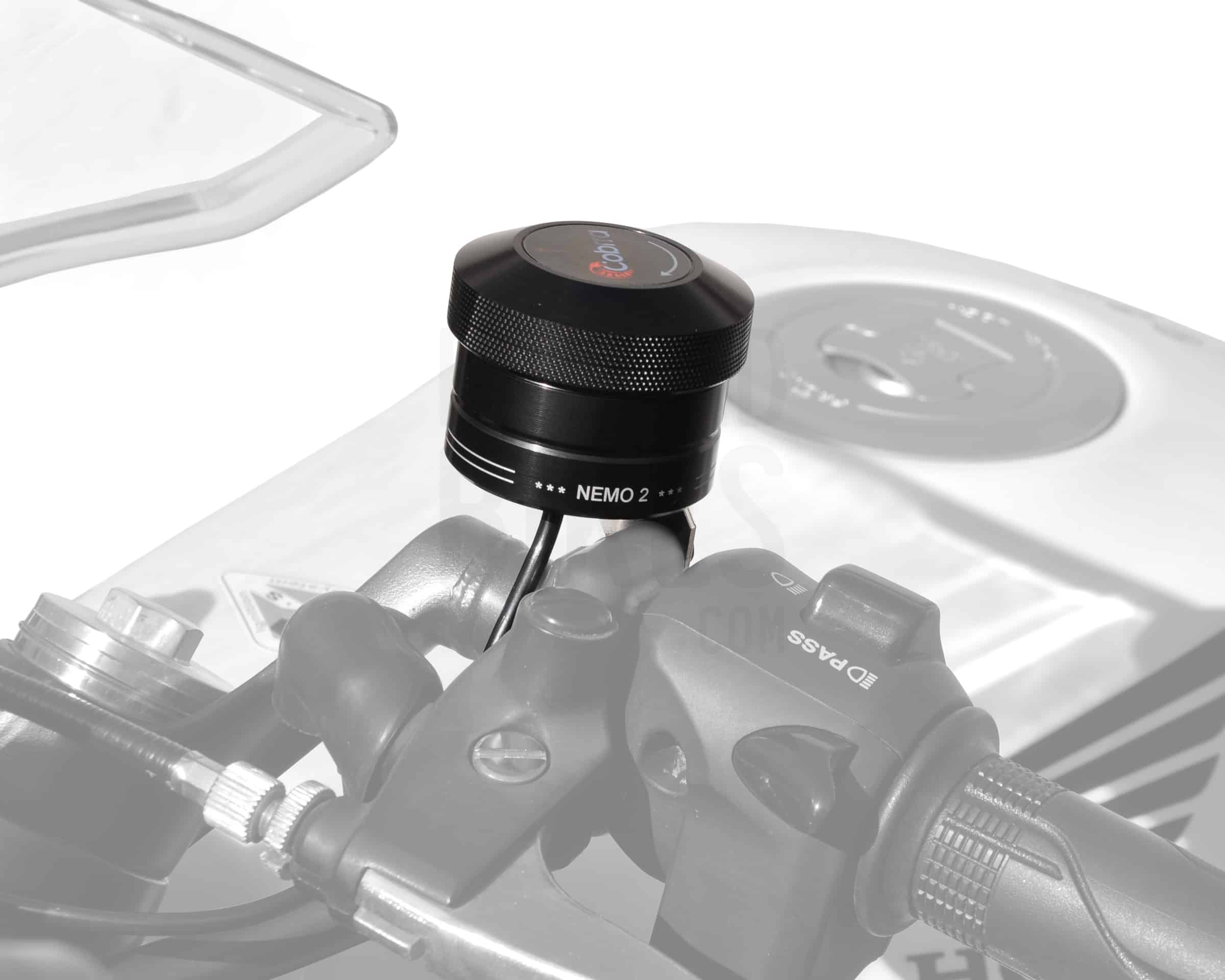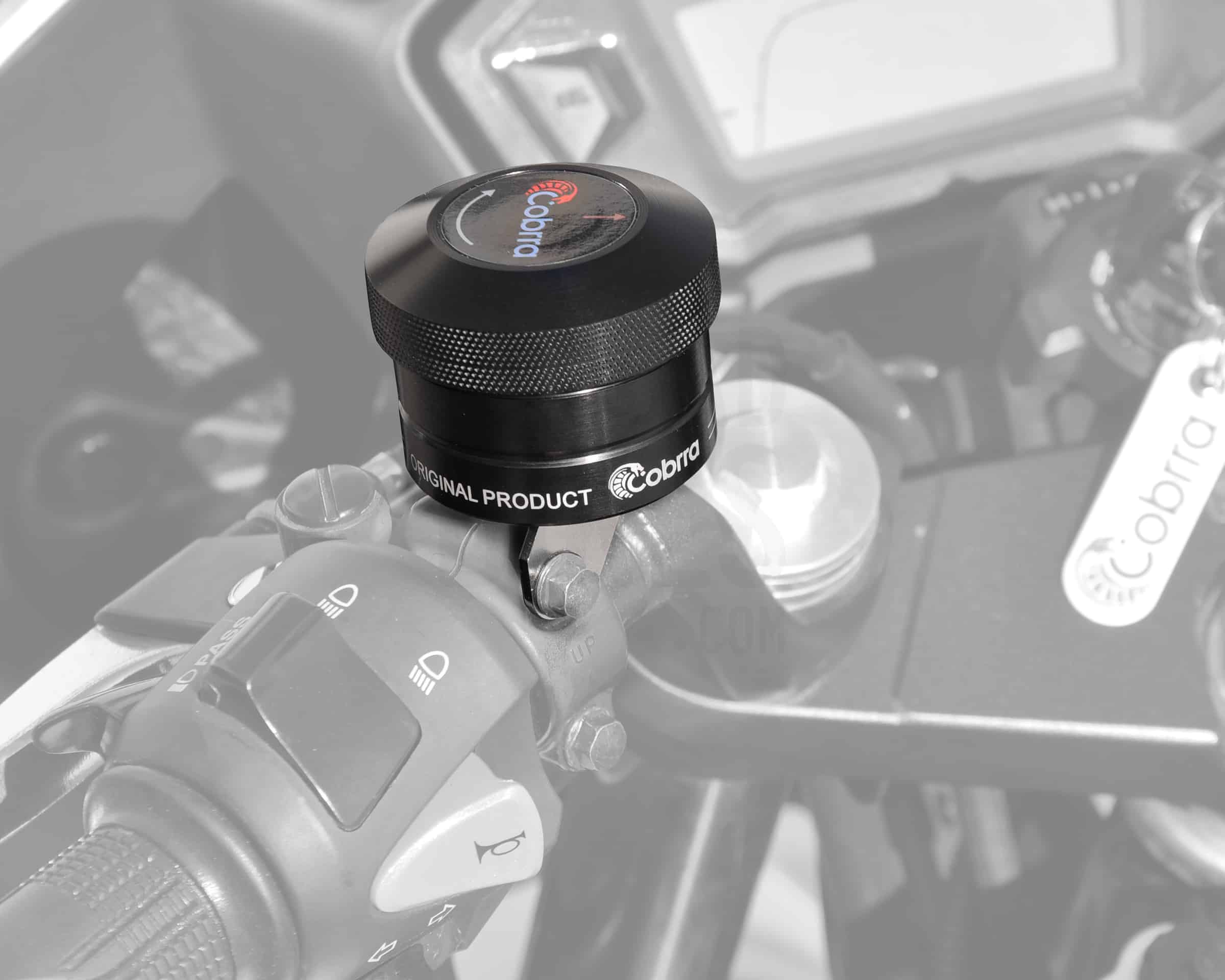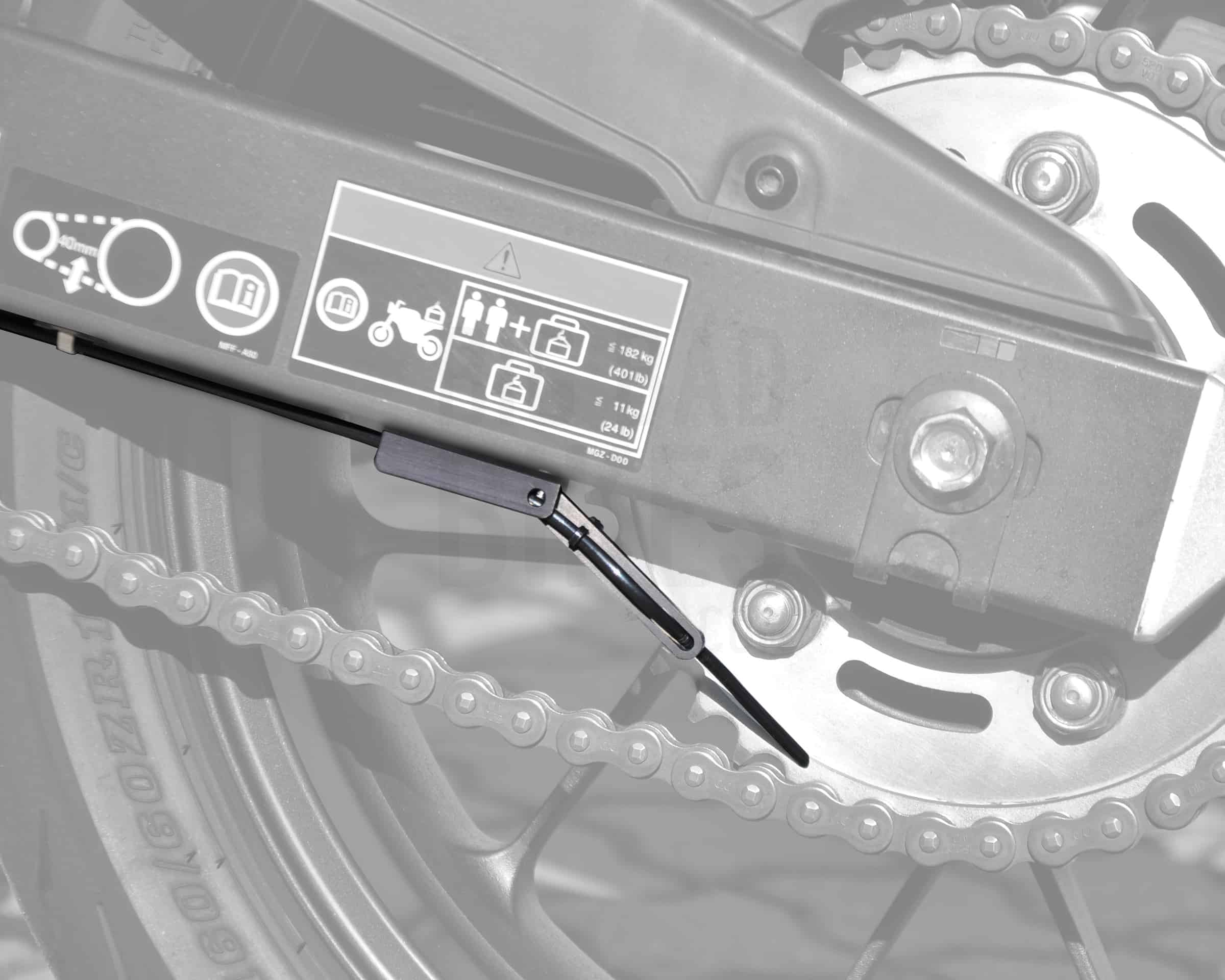 Cobrra Nemo 2 Chain Oiler
A simple, universal chain oiling system
Out of stock
Notify me when stock is available
Excl. Shipping & Other Charges
[?]
---
---
Product Description
Cobrra brings you the Nemo 2, a universal, automated chain oiling system. The Nemo 2 works off a pressure charging system, where the cap of the unit is twisted pressurizing the system and pushing the oil down to the chain at a controlled rate. Its best to pressurize the system just before setting out on the bike, as the oil will flow at a controlled rate for the next 2-3 minutes. It's a simple addition to your bike that can increase the life of your chain and sprockets, and drastically cut down on the time needed for chain maintenance. Cobrra prescribes any 80W-90 oil for riding predominantly on-road, and bio-oil for predominantly off-road conditions.
Highlights
Not dependent on vacuum or electronics
Reduce time for chain maintenance
Increase life of chain and sprockets
Improves performance
Additional Information / Product Reviews
Review 1 (Source: WebBikeWorld.com)
How to fill the Nemo 2 (Source: Cobrra)
How to operate the Nemo 2 (Source: Cobrra)
---
What's in the box?
Cobrra Nemo 2 Oiler x 1
Injector
Mounting Materials
Mounting Instructions
---
Bajaj Dominar 250 2020 - 2022
Bajaj Dominar 400 2017 - 2018
Bajaj Dominar 400 2019 - 2022
Benelli 302R 2018 - 2021
Benelli Imperiale 2020 - 2022
Benelli Leoncino 2020 - 2022
Benelli TNT 300 2017 - 2021
Benelli TNT 600i 2016 - 2021
Benelli TRK 502 / 502x 2019 - 2022
BMW F 650 GS 2008 - 2012
BMW F 750 GS 2018 - 2022
BMW F 800 GS 2008 - 2012
BMW F 850 GS 2018 - 2022
BMW F 850 GSA 2019 - 2022
BMW F 900 R 2020 - 2022
BMW F 900 XR 2020 - 2022
BMW G 310 GS 2017 - 2019
BMW G 310 GS 2020 - 2022
BMW G 310 R 2017 - 2019
BMW G 310 R 2020 - 2022
BMW S 1000 R 2017 - 2020
BMW S 1000 R 2021 - 2022
BMW S 1000 RR 2010 - 2018
BMW S 1000 RR 2019 - 2022
BMW S 1000 XR 2017 - 2019
BMW S 1000 XR 2020 - 2022
CFMoto 300 NK 2019 - 2022
CFMoto 650 GT 2019 - 2022
CFMoto 650 MT 2019 - 2022
CFMoto 650 NK 2019 - 2022
Ducati Hypermotard 2015
Ducati Hypermotard 939 2016 - 2018
Ducati Hypermotard 950 2019 - 2022
Ducati Hyperstrada 2015
Ducati Hyperstrada 939 2016 - 2018
Ducati Monster 1200 2015 - 2020
Ducati Monster 795 2015
Ducati Monster 797 2016 - 2020
Ducati Monster 821 2015 - 2020
Ducati Monster S2R 2015
Ducati Multistrada 1200 2010 - 2012
Ducati Multistrada 1200 2013 - 2014
Ducati Multistrada 1200 2015 - 2018
Ducati Multistrada 1260 2018 - 2021
Ducati Multistrada 950 2017 - 2022
Ducati Multistrada Enduro 1200 2016 - 2018
Ducati Multistrada Enduro 1260 2019 - 2021
Ducati Multistrada V4 / V4S 2021 - 2022
Ducati Panigale 1299 2015 - 2021
Ducati Panigale 959 2016 - 2020
Ducati Panigale V2 2020 - 2022
Ducati Panigale V4 2018 - 2022
Ducati Scrambler 2015 - 2022
Ducati Scrambler 1100 2018 - 2022
Ducati Scrambler Desert Sled 2017 - 2022
Ducati Supersport 2017 - 2022
Hero X Pulse 200 2019 - 2021
Hero X Pulse 200 4V 2021 - 2022
Hero X Pulse 200 T 2019 - 2021
Hero Xtreme 200S 2019 - 2021
Honda Africa Twin Adventure Sports 2020 - 2022
Honda Africa Twin DCT 2017
Honda Africa Twin DCT 2018 - 2019
Honda CB 1000 R 2014 - 2021
Honda CB 300 R 2019 - 2022
Honda CB 500 X 2021 - 2022
Honda CB 650 R 2019 - 2022
Honda CBR 1000 RR 2018 - 2022
Honda CBR 650 F 2013 - 2018
Honda CBR 650 R 2019 - 2022
Honda GoldWiing 2018 - 2022
Honda H'Ness CB 350 2020 - 2022
Husqvarna Svartpilen 250 2020 - 2022
Husqvarna Vitpilen 250 2020 - 2022
Java Motorcycles Forty Two 2019 - 2022
Java Motorcycles Java 2019 - 2022
Java Motorcycles Perak 2019 - 2022
Kawasaki ER-6f 2011 - 2012
Kawasaki ER-6f 2012 - 2016
Kawasaki ER-6n 2014 - 2016
Kawasaki KLX 110 2018 - 2021
Kawasaki KLX 140 2018 - 2021
Kawasaki KLX 450 R 2018 - 2021
Kawasaki KX 100 2018 - 2021
Kawasaki KX 250 2018 - 2021
Kawasaki KX 450 2018 - 2021
Kawasaki Ninja 1000 2017 - 2019
Kawasaki Ninja 1000 2020 - 2022
Kawasaki Ninja 300 2012 - 2017
Kawasaki Ninja 300 2021 - 2022
Kawasaki Ninja 400 2018 - 2021
Kawasaki Ninja 650 2017 - 2022
Kawasaki Ninja H2/H2SX 2018 - 2022
Kawasaki Versys 1000 2015 - 2018
Kawasaki Versys 1000 2019 - 2022
Kawasaki Versys 650 2015 - 2022
Kawasaki Versys X-300 2017 - 2021
Kawasaki Vulcan 2016 - 2022
Kawasaki W 800 2019 - 2022
Kawasaki Z1000 2014 - 2021
Kawasaki Z650 2017 - 2022
Kawasaki Z650RS 2021 - 2022
Kawasaki Z800 2014 - 2016
Kawasaki Z900 2017 - 2022
Kawasaki ZH2 2021 - 2022
Kawasaki ZX-10R 2014 - 2015
Kawasaki ZX-10R 2016 - 2022
Kawasaki ZX-10RR 2016 - 2021
Kawasaki ZX-14R 2013 - 2021
Kawasaki ZX-6R 2014 - 2016
KTM 125 Duke 2018 - 2022
KTM 200 Duke 2011 - 2022
KTM 250 Adventure 2021 - 2022
KTM 250 Duke 2019 - 2022
KTM 390 Adventure 2020 - 2022
KTM 390 Duke 2013 - 2016
KTM 390 Duke 2017 - 2022
KTM 790 Duke 2019 - 2021
KTM 890 Adventure 2021
KTM RC 200 2017 - 2022
KTM RC 390 2017 - 2022
Mahindra Mojo 300 2016 - 2021
Royal Enfield Bullet 2018 - 2022
Royal Enfield Classic 2018 - 2020
Royal Enfield Continental 650 2018 - 2022
Royal Enfield Himalayan 2018 - 2022
Royal Enfield Interceptor 650 2018 - 2022
Royal Enfield Meteor 350 2020 - 2022
Royal Enfield Thunderbird 2018 - 2020
Suzuki 1250 Bandit S 2011 - 2018
Suzuki GSX-R 1000 2017 - 2021
Suzuki GSX-S 1000 2015 - 2021
Suzuki GSX-S 750 2017 - 2021
Suzuki Hayabusa 2008 - 2022
Suzuki RM-Z 250 2018 - 2021
Suzuki RM-Z 450 2018 - 2021
Suzuki V-Storm 1000 2014 - 2019
Suzuki V-Storm 650 XT 2017 - 2022
SWM SuperDual T 2018 - 2020
Triumph Bonneville T100/ Thruxton 2014 - 2016
Triumph Bonneville T100/ Thruxton 2017 - 2022
Triumph Bonneville T120/ Thruxton 1200 2016 - 2022
Triumph Bonneville Bobber 2017 - 2022
Triumph Bonneville Speedmaster 2018 - 2022
Triumph Daytona 675 2014 - 2016
Triumph Daytona 765 2020 - 2021
Triumph Rocket 3 2020 - 2022
Triumph Scrambler 1200 2019 - 2022
Triumph Speed Triple 2014 - 2020
Triumph Speed Twin 2019 - 2022
Triumph Street Scrambler 2017 - 2022
Triumph Street Triple 675 2014 - 2016
Triumph Street Triple 765 2017 - 2022
Triumph Street Twin 2016 - 2022
Triumph Thunderbird 2014 - 2019
Triumph Tiger 800XC 2014
Triumph Tiger 800XC/XCX/XCA 2015 - 2017
Triumph Tiger 800XC/XCX/XCA 2018 - 2019
Triumph Tiger 800XR/XRX 2015 - 2017
Triumph Tiger 800XR/XRX 2018 - 2019
Triumph Tiger 900 2020 - 2022
Triumph Tiger Sport 850 2020 - 2022
Triumph Trident 2021 - 2022
TVS Apache RR 310 2018 - 2021
Yamaha FZ 1 2006 - 2016
Yamaha MT-09 2013 - 2021
Yamaha YZF-R1 2015 - 2021
Yamaha YZF-R3 2015 - 2021