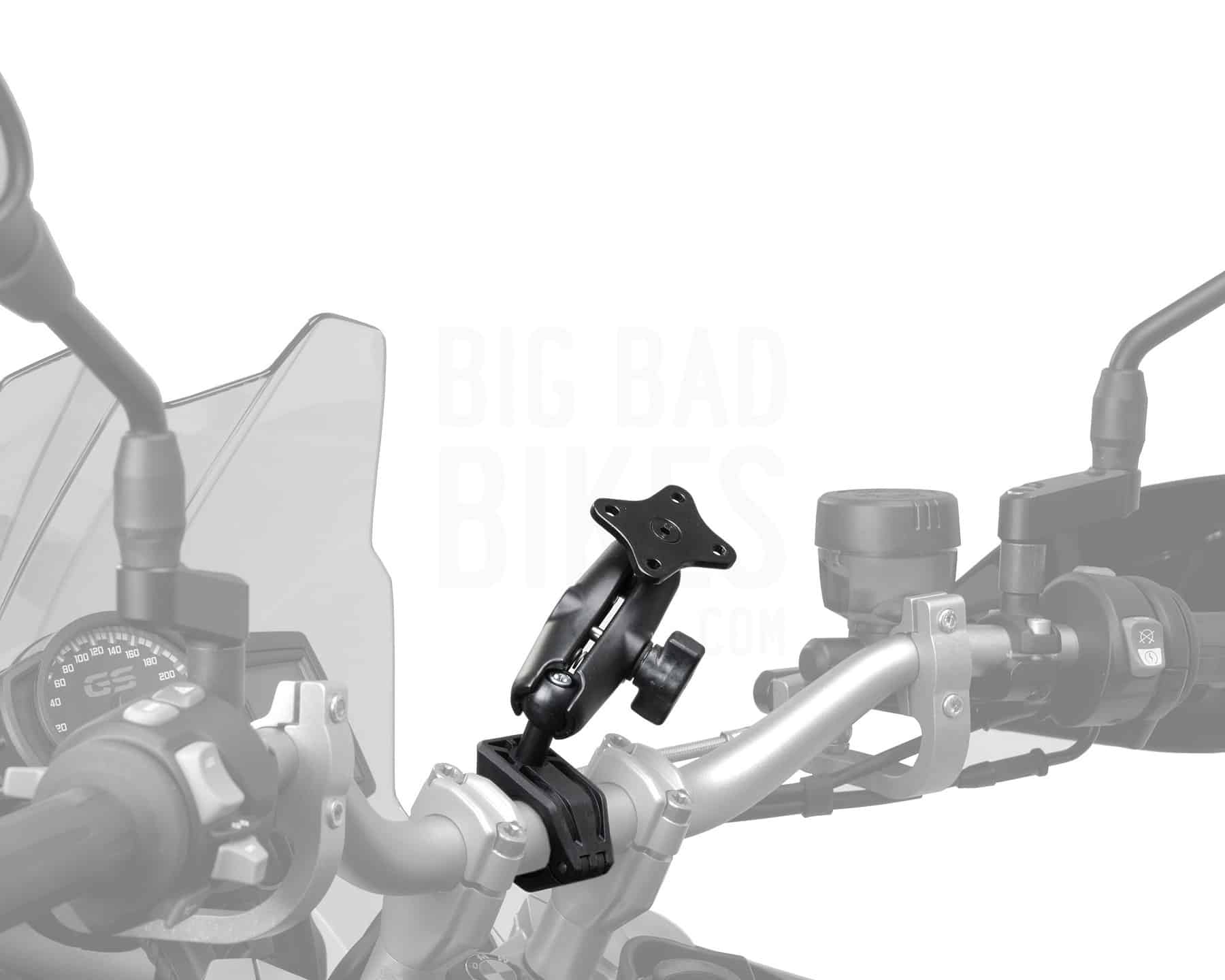 SW-Motech Universal GPS/Smartphone Mount
The only GPS/Smartphone mount you'll ever need
SW-Motech
Product Description
SW Motech brings you the Universal GPS/Smartphone mount. With three different mounting options, allowing for the 3 inch socket arm to be mounted on the handlebar, at the base of the mirror (M8/M10), or at any M6/M8 bolt. It also comes with a mounting plate that will fit at the other end of the socket arm, allowing for the mounting of any of the SW Motech NAVI bag series. 
Highlights
Universal fit
3 mounting options
3inch socket arm 
Required Accessories
This product consists of the mount only. Make sure to order a SW Motech GPS/Phone Bag in which to hold your device
Additional Information / Product Reviews
Source: SW Motech
What's in the box?
Clamps with rubber insert adapters
Ball M8 and adapter for ball M6
Mirror Thread GPS-Mount
Socket-Arm 3 inch
Universal Mount
Mounting material
Mounting instructions
Compatibility Warning
For the handlebar mount to work, there should be at least 1 inch of free straight handlebar space available